10 Places Which Are Open To Travel Now in Ontario

The compulsory holiday forced on almost everyone by the COVID pandemic has caused a lot of places in Ontario to be closed down. Well, I've got good news for you! There are places that have reopened this summer and you can still go for that summer trip and flaunt that summer body. Here are 10 of such places:
High Park

Welcome to Toronto's largest public park located in the southwestern part of Toronto. Its wonderful activities provide the perfect summer getaway for the family at no cost at all. It features several natural and recreational facilities and eighteen designated picnic areas that cater for up to 100 people.
Centreville Amusement Park

It's always sunny at Centreville!!! No better getaway for the kids than this beautiful children city. These children park promises a remarkable tale of adventure with its mind-blowing kiddies rides and other wonderful options.
Ward's Island Beach

It's time to show off that summer body. Take a trip to this nice blue flag beach. It is quite windy here and this makes it a nice place to fly kites and wind boards. You might even find a beach glass to add to your beach collections.
Toronto Islands

Take a summer trip on a ferry to a chain of fifteen islands known as Toronto Island. The islands are home to exotic beaches, yacht clubs, an airport, and an amusement park. You can never get bored with the numerous treats available on this island.
Ripley's Aquarium

Located in downtown Toronto, this aquarium holds over 1.25 million gallons of water. It is sectioned into ten galleries, each featuring aquatic animals that are unique to their zone.
Algonquin Island

Experience the untamed beauty of wide life, camping, canoeing, ascending mountain trails to admire pristine lakes, and getting informed on the rich literature published about the Island.
Toronto Zoo

Have you been to the largest zoo in Canada? Take a trip there this summer and have a little adventure with over 5,000 animals in the seven zoo-geographical regions of the zoo. There's so much to see and explore in areas such as the kids' zoo, and the waterfront theatre.
Manitoulin Island

You wouldn't want summer to end if you're visiting the largest freshwater island in the world. This island has over one hundred in-lakes and some of these lakes have islands on them. With the vast number of lakes, the island is less crowded, giving you a better opportunity to relax and admire nature.
Fort York National Historic site

Muscle up and let's march out to this 43-acre national historic site. It is home to Canada's largest historic war artifacts. During the summer, it comes alive with different lively and interesting activities that are spearheaded by the fork yard guards.
Scarborough Bluff Park

Relax with nature all around you in Scarborough bluff park. It has nine parks with one of them having a beach. Situated along the shoreline of Lake Ontario, it has a peaceful atmosphere and provides a nice relaxation spot for the family.
Conclusion.

Despite the need for fun and relaxation, it is advisable to always adhere to the rules put in place by these places. These include proper washing of hands, sanitizing, wearing face masks, and practicing proper social distancing.
Stay Safe!!!
Netflix Revealed All the Ontario Locations that Are Secretly Used For 'Ginny & Georgia'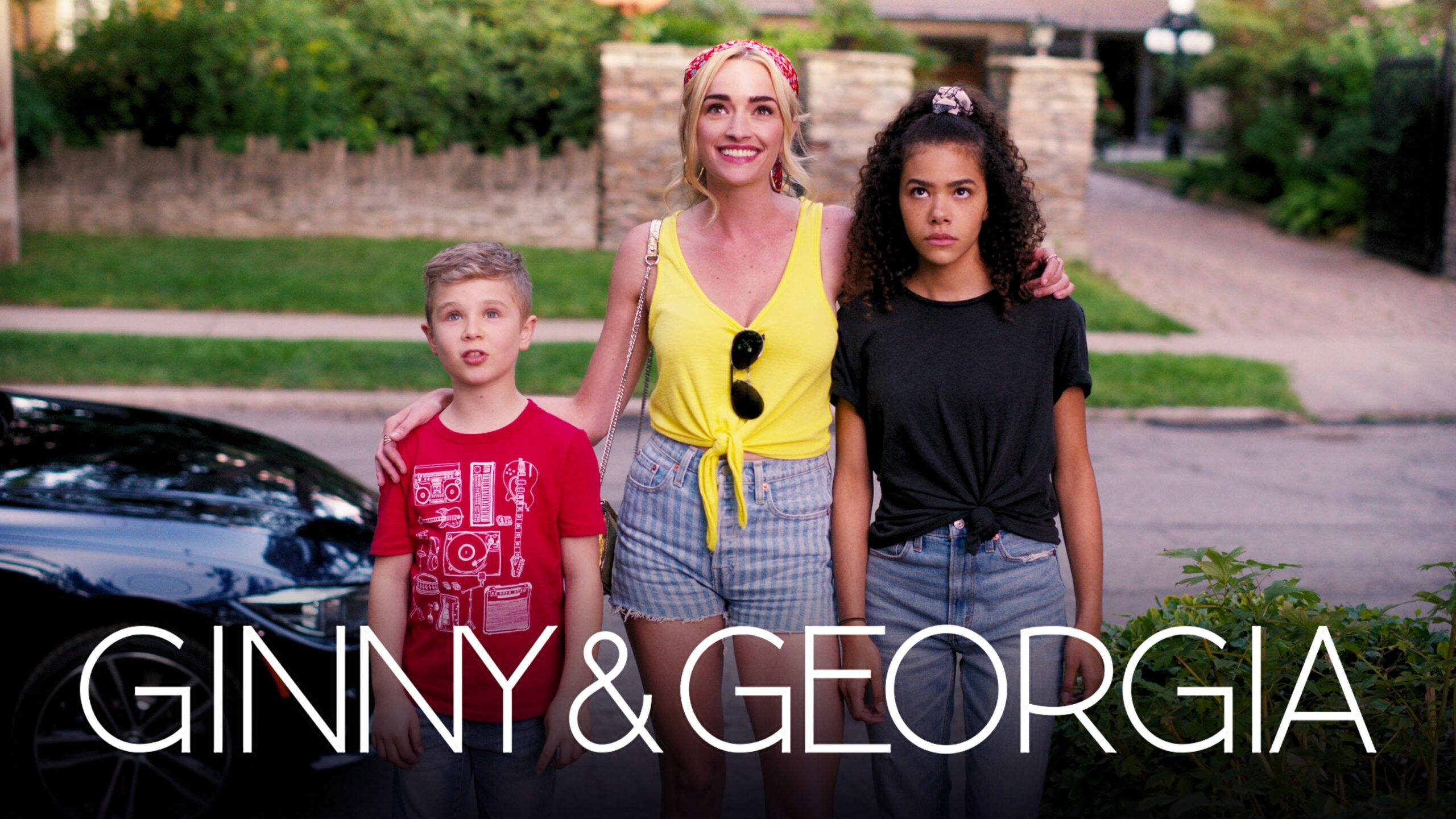 Season 2 of the show is filming now, and some Toronto neighborhoods made a special appearance! 
Like many famous Netflix shows, you might wonder that Ginny and Georgia must be filming in the suburbs of the United States, but it is filming in Ontario's small towns.
Netflix just revealed the list of the secret locations in Ontario where the hit TV series is filming, and if you wish, you can visit these places as well. 
In North York, Nelson A. Boylen Collegiate Institute only had minor cosmetic changes to become Ginny's high school.
Most Season 1 was shot in Cobourg, including at the Victoria Park bandshell, where the mayor wins the election in the season finale.
Some King Street shops got a new name, like The El, which appears as the Blue Farm Cafe where Joe works.
Like Audrey's in Town Fashion, other stores were left unchanged on the picturesque street.
Ginny And Georgia start with Ginny, a 15-year-old, and her mother, Georgia, 30 years old, along with her son Austin moving to New England Town to start their life fresh. Ginny is more mature in personality than her mom, who takes things lightly and keeps making bad decisions.
Ginny And Georgia season one was released on February 24, 2021, on Netflix. The second season is renewed for release on Netflix in 2022. For any updates about the new season, keep an eye on Netflix and what announcements they have to make. 
Even though it is a comedy-drama, there is a lot you can see as
the 10-episode series. This show has crime, love, betrayal, and friendship drama. Because of the fantastic response to the show, the show's renewal for another season was made. We will update you when any announcements about Ginny
And Georgia is made.
Five Things To Do In Ottawa This Summer
Ottawa, among the busiest cities in the world, is a multicultural place and also a travelers' paradise. Known for its festivals, activities, and various other events; this city lights up during the summer. We have made a list of activities that you must definitely engage in the next time you visit here. Explore the best things to do in Ottawa here.
Check Out The List Of Things To Do In Ottawa!
Well, your search ends here! We have picked the list of best things that you must try in Ottawa this summer. Scroll now!
Outdoor Fairs
The clear skies and sunshine are the perfect excuse to check out the outdoor fairs in this city. You can go to many fairs that take place in the city like The Capital Fair. It includes a petting zoo, water sports show, concerts, and other activities during this season. Be it vintage clothing, local souvenirs, or great food to the brightly colored flowers; these fairs of Ottawa offer an amazing experience which you will never forget
Perform yoga at the Parliament Hill
All you need is a yoga mat, sunscreen, and some water and you are golden. You will get a rare opportunity here to perform yoga right in front of the Parliament Hill lawn. Nothing can get better than this especially with the warmth of the sun's rays making your day even more exhilarating and bright.
Music Festival
Summer is the perfect time when the music aficionados come out with their guitars, drums, and other musical instruments. Ottawa is known for some of the biggest music festivals in the world, especially during the summertime. Since Canada is a multi-ethnic and multi-cultural nation, you will get to hear the sounds and voices of different cultures and languages. They all amalgamate together during these festivals. You will get to hear both local and international artists of repute. Along with the most popular festivals during summer is the RBC Bluffest that is held every year in June-July.
Outdoor Markets
One of the most popular in Ottawa is the outdoor markets that come here during the summer. With a number of markets for food, clothing, and other stuff available at a cheap bargain, it is one of the best places to be frequented by one and all. It is both a local farmer's market and a place for artisans to sell their artwork. These markets are extremely popular among tourists and businesses alike. So if you are planning to come to Ottawa then you must spend some time here and buy souvenirs that would be a good way to remember this trip as.
Art Festival
A city known for its enthusiasms and interest when it comes to art, Ottawa has several art galleries where annual festivals are held with much pomp and fanfare. Check out the Ottawa Art Gallery as has a really wide-ranging collection of Canadian and international art. Plus then you can enjoy the authentic feel of Canadian art while basking in its ambiance and history.
Conclusion
Ottawa has undoubtedly become one of the cultural hubs of the world because of its multi-cultural outlook. It is a city that reveals its vibrant colors, especially during the summer season. There are just too many activities that happen during this time of the year. While it may not be possible to be a part of them all, we strongly recommend that you check out the places mentioned in this list before you leave Ottawa.
Best Places To Learn Ice Skating In Toronto
Skating season in a place like Toronto gets super busy especially with the onset of winter. First-timers always need some time and practice to master this sport and as such we have come up with a list of the best places to learn ice skating in Toronto so that they can have the opportunity to learn everything they want about the sport, regardless of what their skill level is.
Know The Best Ice Skating Places In Toronto
Are you planning to learn ice skating in Toronto? If yes, you are in the right place. Check out the best ice skating places that will make you learn in the best way.
Harbour Front
Harbour Front has over 100 programs for beginners as well as novice Ice skaters which will help you sharpen your skills. Located near the Natrel's outdoor lakeside rink, it has everything you need including facilities like rental gears, heated change rooms, and lockers. It runs programs for skaters across all age groups apart from giving specialized private lessons. However, there can be cancellations due to weather-related causes since it is an outdoor rink.
North Toronto Skating Club
Located within the boundaries of a massive park near Yonge and Eglinton, the North Toronto Skating club is known for training beginners for a lifetime in ice skating. It trains rookie skaters across ages however their programs might be a bit expensive. They not only train you well also allow you to participate in several competitions to hone your skills in this sport. They also provide private lessons but only if you are a member of the club.
Breakaway Skating Institute
Breakaway Skating Institute is certainly among the best places to learn ice skating in Toronto. It provides you the chance to get accustomed not only to ice skating but also to other sports of similar nature. They provide group classes for all age groups in their two skating rinks which allow multiple people to use their facilities.
Forest Hill Figure Skating Club
The Forest Hill Figure Skating Club specializes in training its patrons on figure skating, allowing skating enthusiasts to register for fall/winter classes as well as year-round camps. They provide group lessons as well as private training across age groups at reasonable rates.
Seneca College
Seneca College allows beginners across all age groups to take an introductory program on skating at very affordable rates. The best part about their training program is that they offer a chance for those interested in the sport to train and sharpen their skating skills at two massive sports training facilities.
Future Stars Arena
This arena is certainly one of the best places to learn ice skating in Toronto with 5 massive rinks, They offer private and group classes for all age groups to allow rookies to get a grip of the sport at rates that may not be dirt cheap but are pretty reasonable.
Conclusion
Toronto is among the best cities for ice skating enthusiasts. Learning Ice skating can be a learning as well as a fun-filled experience if you are able to find a good training institute with the right set of trainers to start your love affair with the sport. Pick one of the best places for ice skating in Toronto now!