10 Places Which Are Open To Travel Now in Ontario

The compulsory holiday forced on almost everyone by the COVID pandemic has caused a lot of places in Ontario to be closed down. Well, I've got good news for you! There are places that have reopened this summer and you can still go for that summer trip and flaunt that summer body. Here are 10 of such places:
High Park

Welcome to Toronto's largest public park located in the southwestern part of Toronto. Its wonderful activities provide the perfect summer getaway for the family at no cost at all. It features several natural and recreational facilities and eighteen designated picnic areas that cater for up to 100 people.
Centreville Amusement Park

It's always sunny at Centreville!!! No better getaway for the kids than this beautiful children city. These children park promises a remarkable tale of adventure with its mind-blowing kiddies rides and other wonderful options.
Ward's Island Beach

It's time to show off that summer body. Take a trip to this nice blue flag beach. It is quite windy here and this makes it a nice place to fly kites and wind boards. You might even find a beach glass to add to your beach collections.
Toronto Islands

Take a summer trip on a ferry to a chain of fifteen islands known as Toronto Island. The islands are home to exotic beaches, yacht clubs, an airport, and an amusement park. You can never get bored with the numerous treats available on this island.
Ripley's Aquarium

Located in downtown Toronto, this aquarium holds over 1.25 million gallons of water. It is sectioned into ten galleries, each featuring aquatic animals that are unique to their zone.
Algonquin Island

Experience the untamed beauty of wide life, camping, canoeing, ascending mountain trails to admire pristine lakes, and getting informed on the rich literature published about the Island.
Toronto Zoo

Have you been to the largest zoo in Canada? Take a trip there this summer and have a little adventure with over 5,000 animals in the seven zoo-geographical regions of the zoo. There's so much to see and explore in areas such as the kids' zoo, and the waterfront theatre.
Manitoulin Island

You wouldn't want summer to end if you're visiting the largest freshwater island in the world. This island has over one hundred in-lakes and some of these lakes have islands on them. With the vast number of lakes, the island is less crowded, giving you a better opportunity to relax and admire nature.
Fort York National Historic site

Muscle up and let's march out to this 43-acre national historic site. It is home to Canada's largest historic war artifacts. During the summer, it comes alive with different lively and interesting activities that are spearheaded by the fork yard guards.
Scarborough Bluff Park

Relax with nature all around you in Scarborough bluff park. It has nine parks with one of them having a beach. Situated along the shoreline of Lake Ontario, it has a peaceful atmosphere and provides a nice relaxation spot for the family.
Conclusion.

Despite the need for fun and relaxation, it is advisable to always adhere to the rules put in place by these places. These include proper washing of hands, sanitizing, wearing face masks, and practicing proper social distancing.
Stay Safe!!!
11 Fun Trips To Experience Which Are Less Than 3 Hours Away From Ottawa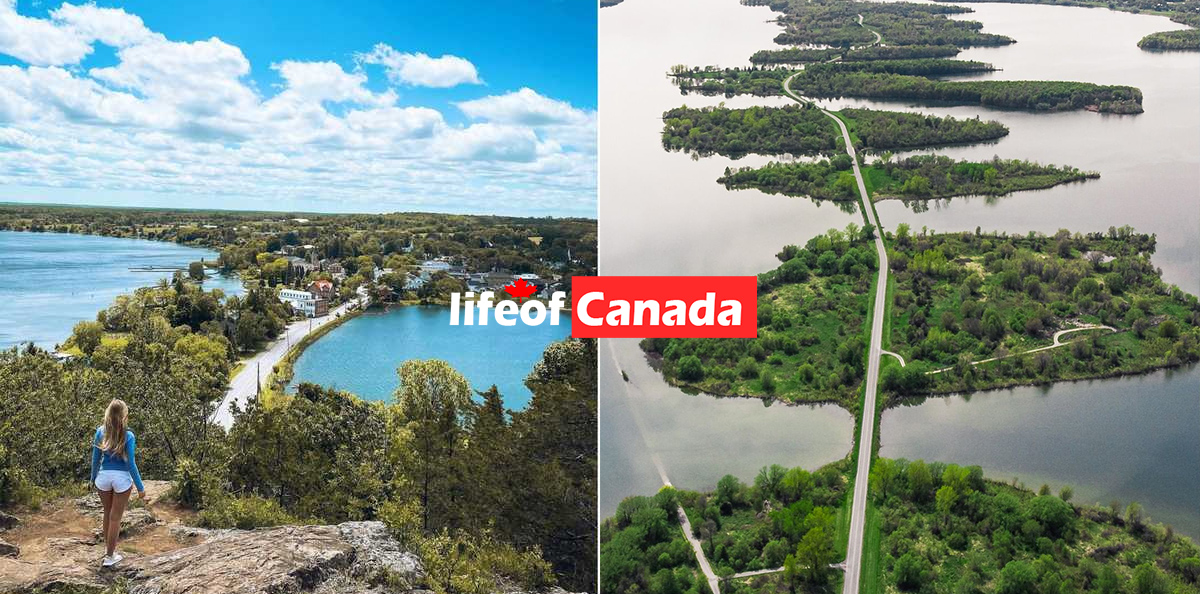 Canada's capital may be all fun and games, but it's never a bad idea to pack one's bags and escape the hustle-bustle of the city. Hence, if you're looking for something on similar lines, then this is the article for you. All these places are less than three hours away from the city, hence saving you the problem of travelling far and wide in search of solace.
1) Merrickville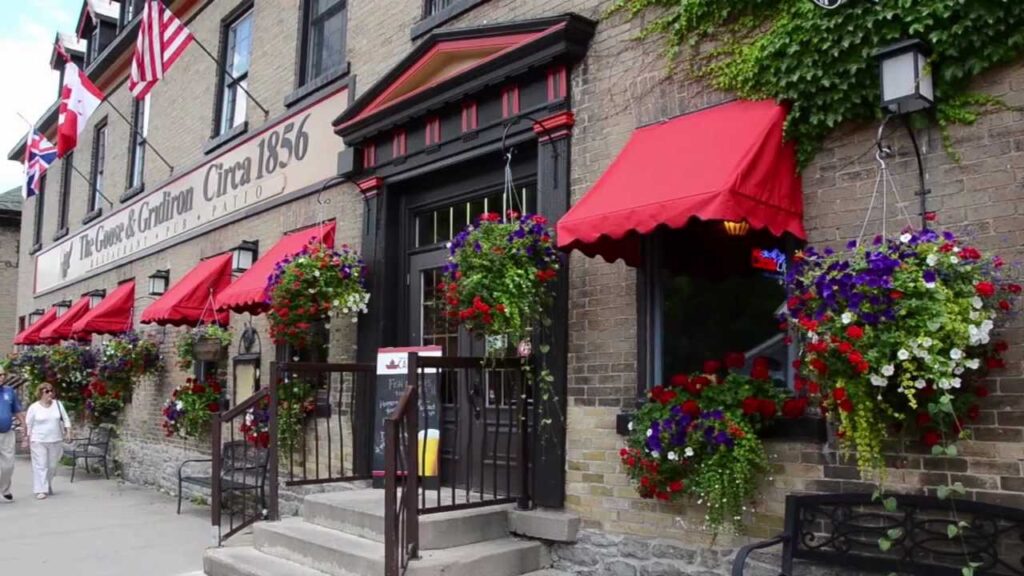 This is the place to be at for all the shopaholics, and the crystal lovers can head to Wick Witch for some hunt. This place has a ton of pretty places to shop from.
Price: Free
Address: Merrickville, ON
2) Omega Park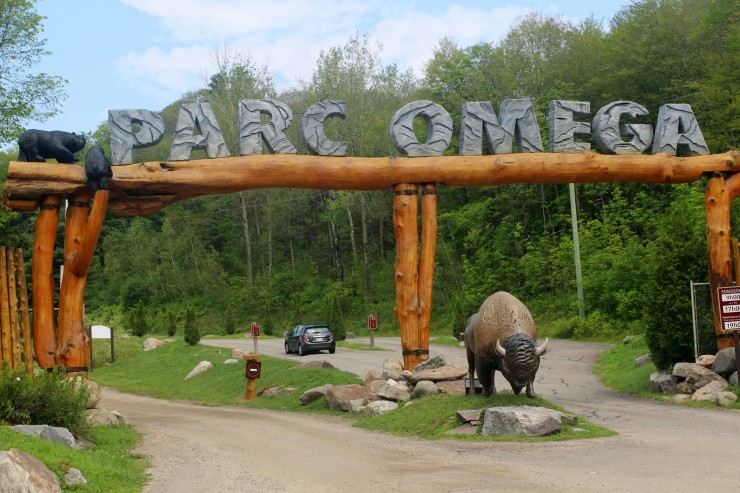 Taking a car tour of the park will also help you befriend some furry little animals.
Price: $33.05
Address: 399 QC-323, Montebello, QC
3) Dark Sky Viewing Area in Erinsville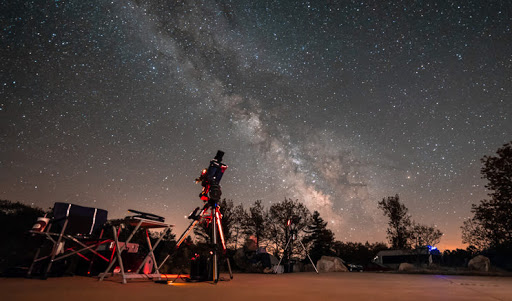 Gaze at the beauty of the sky during the night at the most southerly part in Ontario. It's definitely worth a visit for all the stargazers.
Price: Free
Address: 7980 Lennox and Addington County Rd. 41, Erinsville, ON
4) Almonte River park

Wandering around the Almonte river park will help you come cross gorgeous cute little shops that can aid your bug for shopping too.
Price: Free
Address: 14 Bridge St., Almonte, ON
5) Foley Mountain, Westport.
Price: $7 day pass
Address: Foley Mountain Ln., Westport, ON

One can always enjoy the breathtakingly beautiful view of the Rideau waterway some distance away from the attraction point in Foley Mountain Conservation Area.
6) Perth, Ontario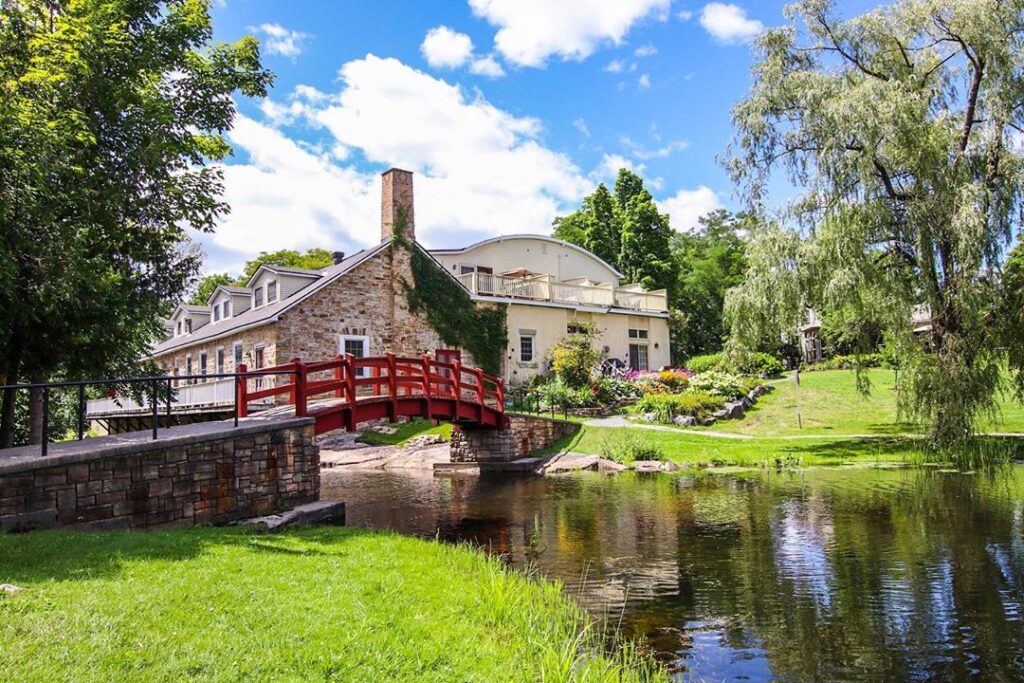 This town has an extremely European appeal to it and is very charming for all visitors. It makes you feel like you're spending your day in Europe.
Price: Free
Address: Perth, ON
7) South Stormont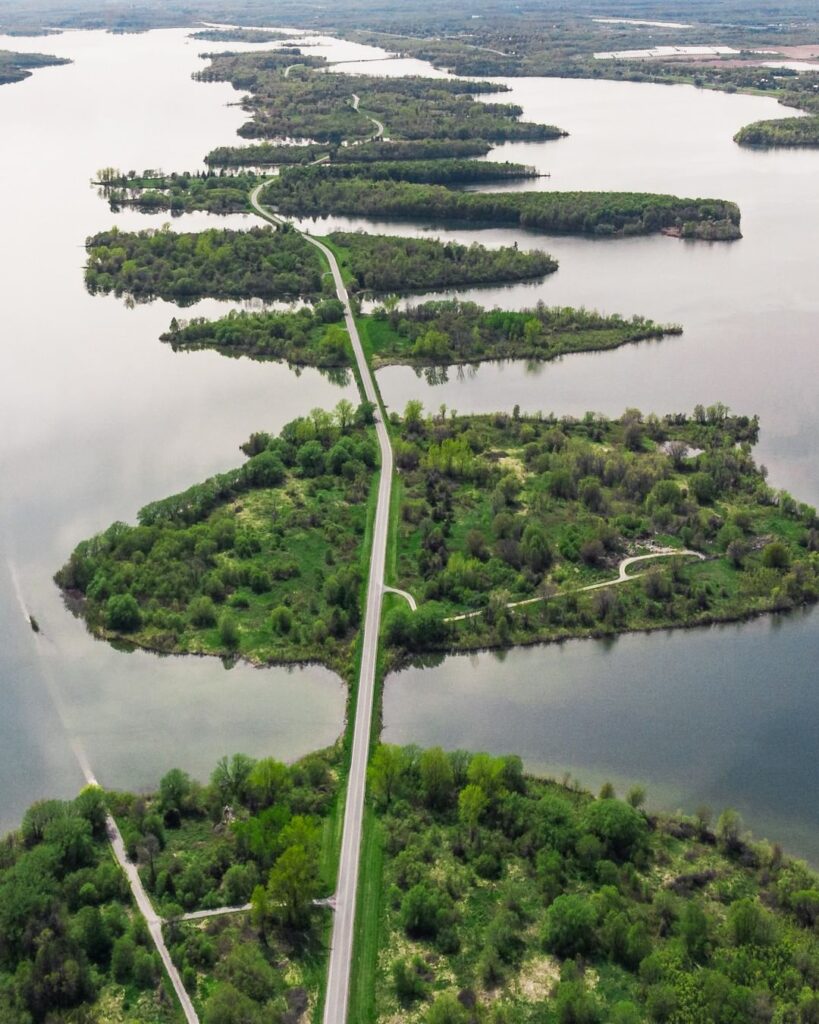 One can always pack their bags and travel to this beautiful drive crossing 11 islands. At the time, this particular spot is open for drive-through access with some spots open during the day as well.
Price: Free to drive
Address: South Stormont, ON
8) Bon Echo Provincial Park

Situated in Cloyne, one can always hike to some beautiful points, hire a canoe to see native pictographs, visit beaches, and various other things in this astonishing park.
Price: $2 walk-in fee
Address: 16151 Hwy. 41, Cloyne, ON
9) Prince Edward County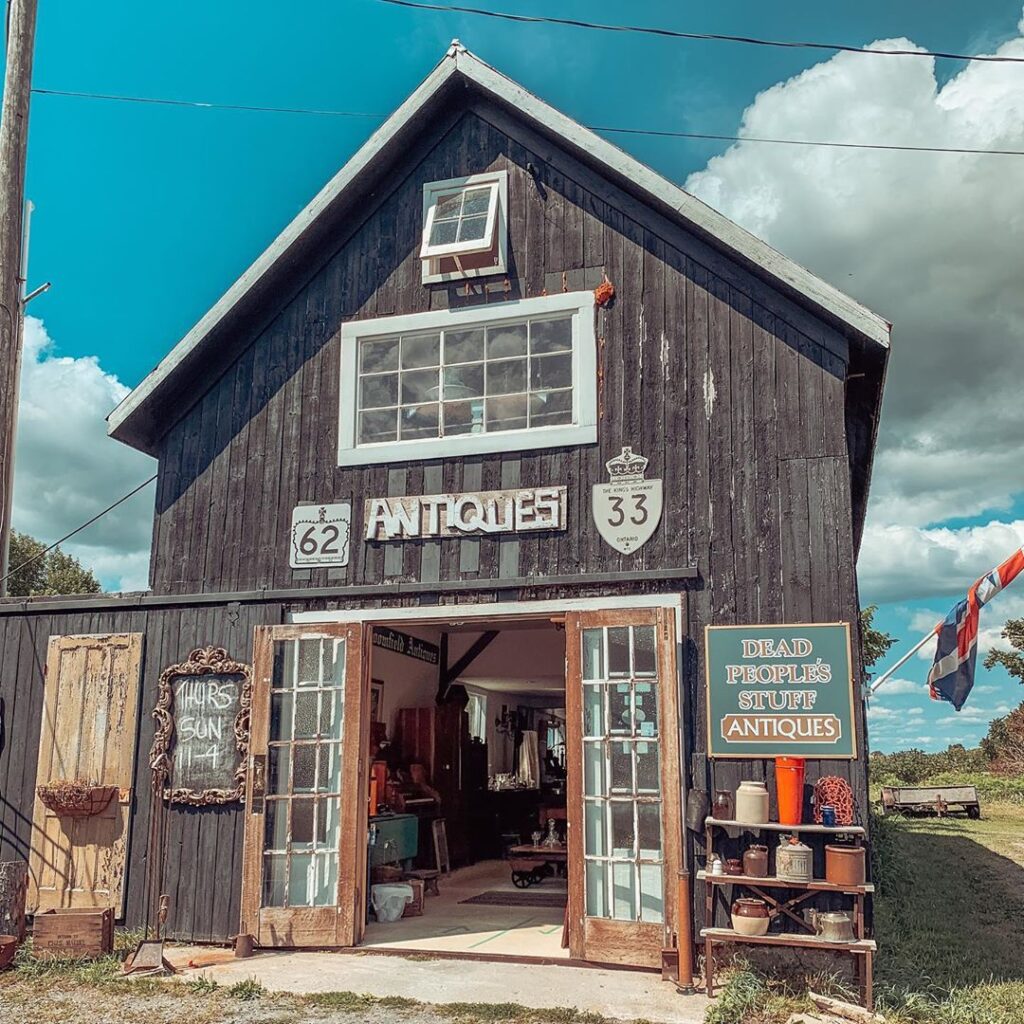 This place is very famous for wineries and beautiful little shops doting it along the way. One main attraction here is Dead People's Antiques which is definitely worth visiting.
Price: Free
Address: Prince Edward County, ON
10) Brockville, Ontario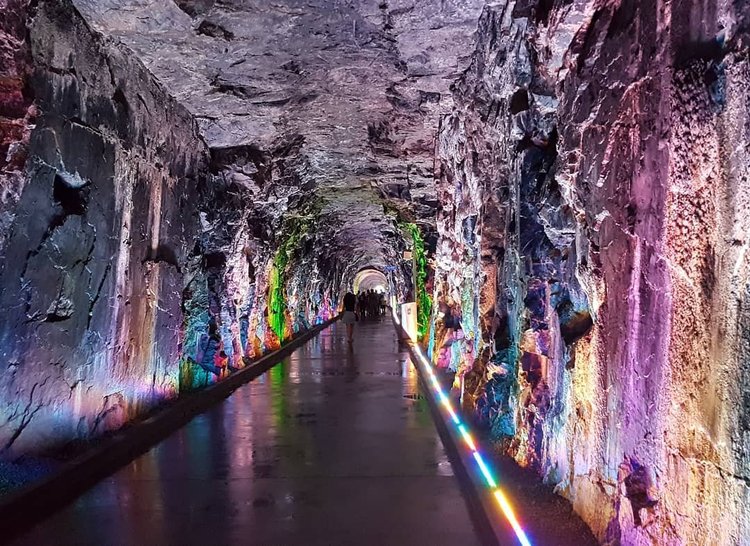 The famous tunnel named Brockville railway tunnel has a light and sound show in 2020 which should not be missed.
Price: Free, donations accepted
Address:  1 Block House Island Rd., Brockville, ON
11) Vankleek Hill, Ontario

One can definitely get lost in the 7-acre corn maze, and the best part of it is that there are hidden mailboxes in the corn maze.
Price: $15 per person or $25 for two people
When: Saturdays & Sundays from 10 a.m. to 5 p.m.
Address: 63 Main St. W., Vankleek Hill, ON
Nude Beach of Vancouver Has An Exposure Of COVID-19 Notice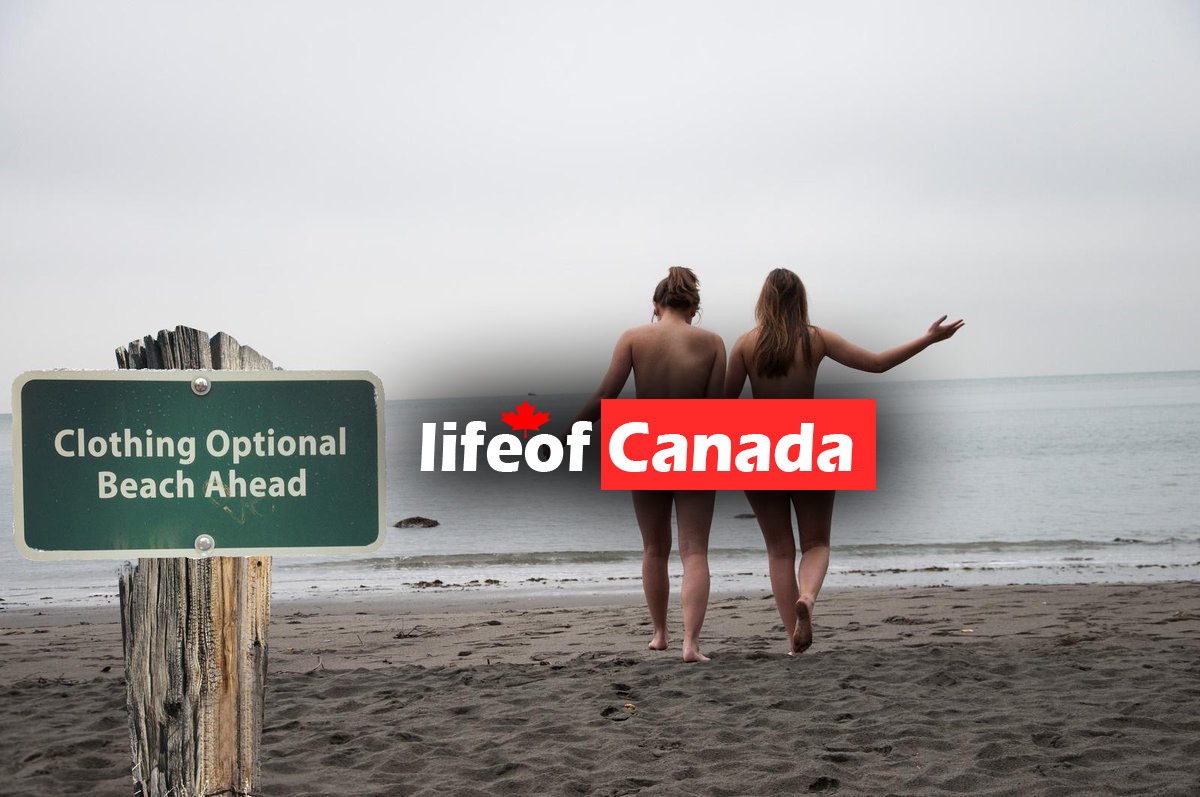 Wreck beach may be a hotspot when it comes to basking in the sun, but right now has unfortunately come under the radar of potential Covid19 exposure and is not recommended to visit. According to Vancouver Coastal Health, the nudist-friendly beach has had an exposure recently and also suggested for all the people who have visited it recently to have a close check on how their health is. B.C is also in the middle of a COVID spike, with the patients constituting the curve belonging from the age group of 20-29. This moment requires a lot of monitoring of one's own health so that others are not in danger as well.

Vancouver has been recently seeing a lot of cases like these where the party goers aren't really quarantined, however, if Canada somehow strengthens its laws by posing heavier fines, then it is only fair that the curve will eventually get flattened again.
5 Best Indian Restaurants On Gerrard Street, Toronto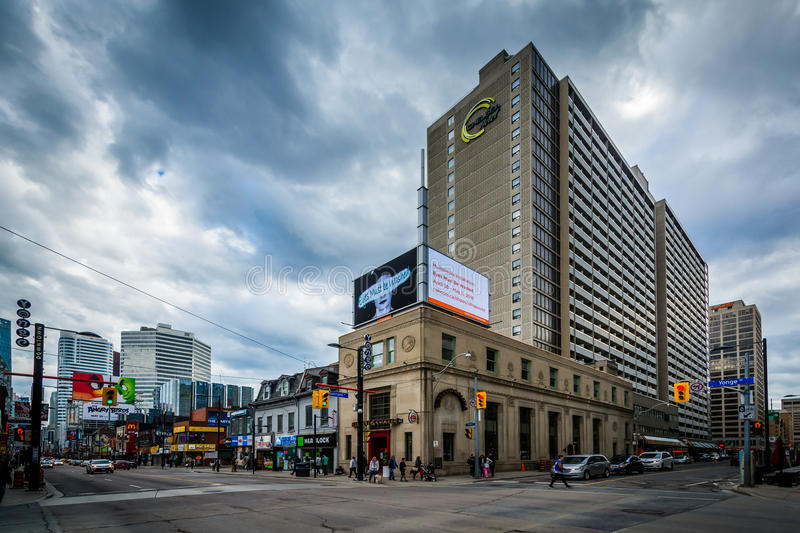 Toronto is a beautiful city packed with infinite food options from diverse cuisines. One of the prominent cuisines it offers is South Asian (Indian/Pakistani) Cuisine. You can find too many Indian/Pakistani places all over the city, but do you know which ones are actually authentic? Well! The one simple answer is "Gerrard Street".
Don't worry if you are new to the name and don't know which restaurants to try on Gerrard. The following are 5 must-try restaurants on Gerrard Street.
Moti Mahal Restaurant

– This restaurant offers a wide variety of Indian foods and won't even hurt your pocket. After trying Chole Bhature in different restaurants, I have come to the conclusion that Moti Mahar in Gerrard street has the yummiest Chole Bhature. I have also consulted other foodies and they agree. The chole taste almost tastes like the ones we use to get on "Thelas" in India. This restaurant also offers the tastiest vegetarian and nonvegetarian curries.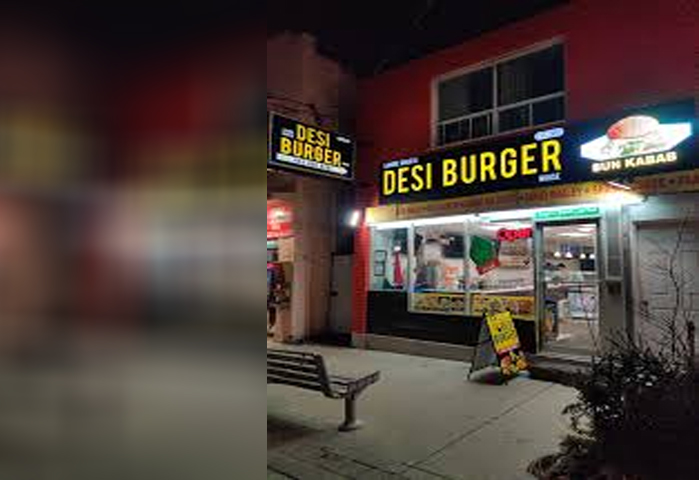 Desi Burger

– This is one of those restaurants where you will always find a queue of people waiting to order. You will love the desi style burger from

"Desi Burger".

There are 2 neighboring restaurants with the almost same name and they both offer these amazing burgers along with various other food items. They both offer different kinds of burgers including vegetarian and non-vegetarian options. We also get the one and only "ALOO TIKKI BURGER" there. Well, I like them both, hence, would day try both and choose your favorite.
Bombay Chowpatty

– Indian Street Food appeared extinct to me before I visited "Bombay Chowpatty" in Gerrard Street. The beautiful blend of flavors reminded me of the same street, Vada Pao, we get in Mumbai. Not just Vada Pao, their entire street food section is amazing. I will also add one of the best "Chat Papdi" to their compliments list.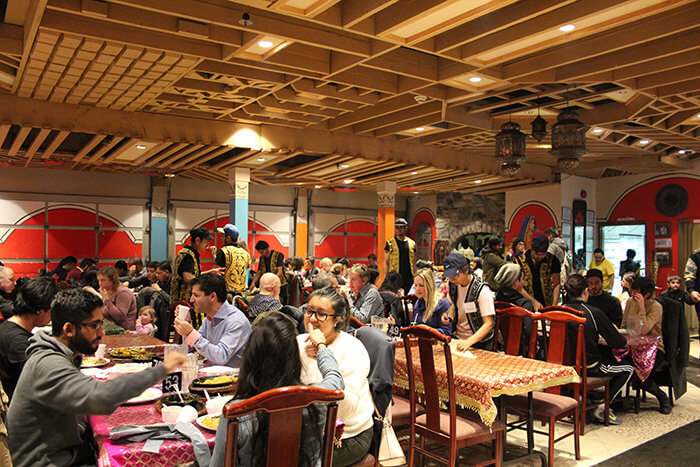 Lahore Tikka House

– You will find this place full almost all the time. Biriani, being one of the famous delicacies of desi cuisine, deserves to be treated with utter respect. And, let me tell you

"Lahore Tikka House"

has done tremendously in this case. One of the best chicken Biryani you can find in Toronto. As it is obvious in their name, they also serve the most amazing Tikkas in Toronto. And, And, And, if you are lucky enough you will enjoy food with the amazing music playlist they play.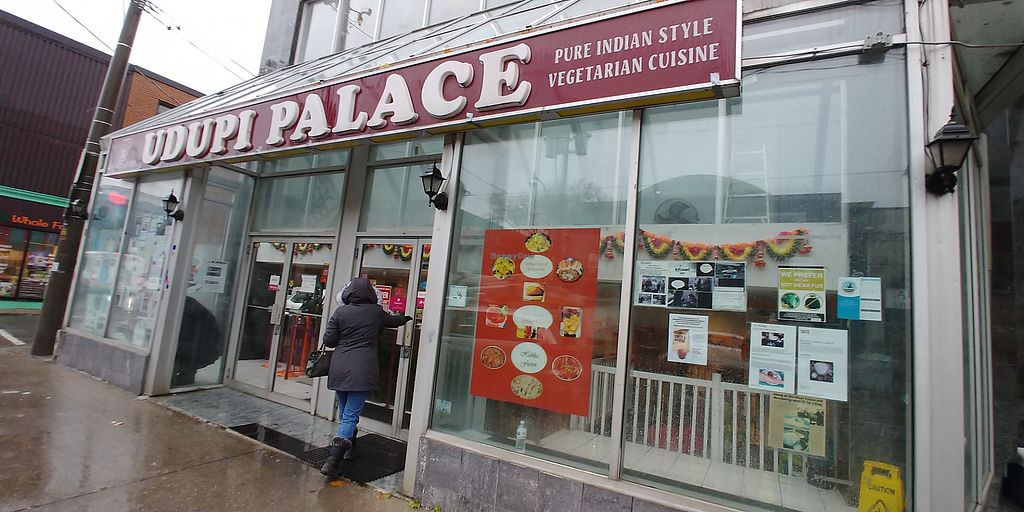 Udupi Palace

– This place is 100% vegetarian and offers an amazing menu for your South-Indian food cravings. You have a plethora of options to choose from their Dosa list and you won't be disappointed. I always make sure I go and have their "Chai".