10 Places Everyone Must Visit in Toronto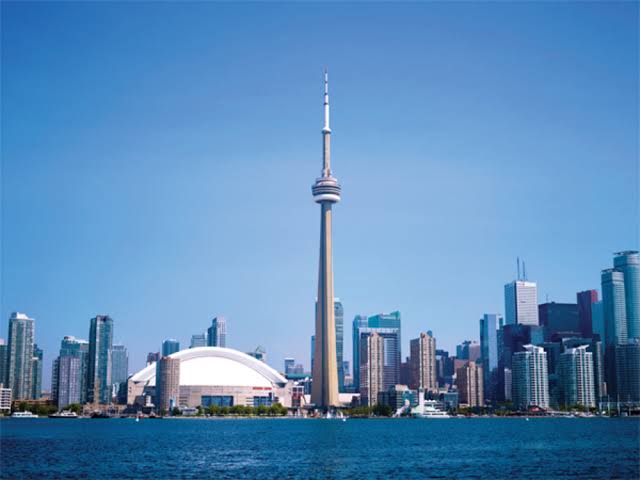 There is hardly anyone unaware of the capital city of Ontario, and the largest city in Canada Today, n number of people flock off to Toronto to live the ultimate Canadian dream. With its unparalleled diversity, rich inter-mixing of cultures, and fast-paced urban lifestyle, Toronto has emerged not only as a land of job opportunities but also as a major tourist attraction, with people looking for the best places to visit in a short time. The city is easy to navigate, with good GPS connectivity, clear signboards, and helpful locals. Whether you are an art freak or science geek, a history buff or a shopaholic, Toronto will have something that you would love to indulge in. here is our list of 10 places you must visit when in Toronto:
1. C.N. Tower:
No matter where you are in the city, you cannot miss seeing this feature in the skyline. The construction lasted from 1972-76, and at one time was the tallest free-standing tower in the world, standing 553-meters tall.. The Sky Pod is the highest viewing place, at a height of 447 m, which allows the viewer to enjoy a bird's eye view over the Lake Ontario, and goes up to the New York State. The look out level has floor-to-ceiling glass windows, and a floor made entirely of glass. The Edge Walk is a hands-free walk on the outside edge of the main pod, where you walk at a height of about 365 m, which provides the participants with an unparalleled adrenaline rush. Safety measures are taken, and the walkers are fastened with ropes and harnesses to prevent accidents. If all that adventure has made you hungry, go ahead and enjoy a meal at 360 Restaurant. The diners are provided special access to the Look out and Glass Floor levels of the tower.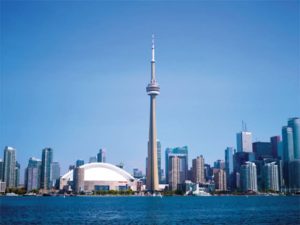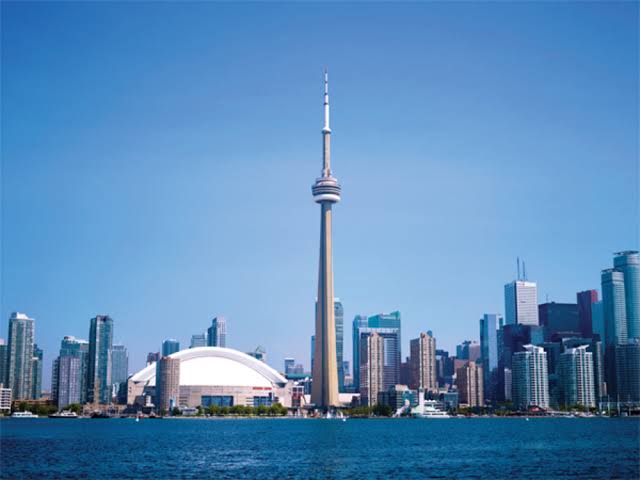 2. Royal Ontario Museum:
Popularly known as ROM, this museum has an excellent international reputation that precedes it. It houses some of the most outstanding relics from all over the world, and the variety of exhibits will surely keep the visitors entertained. The inclusion of the Michael Lee Chin crystal in 2007 into the exhibits was controversial, but has surely increased the appeal of this place among the tourists.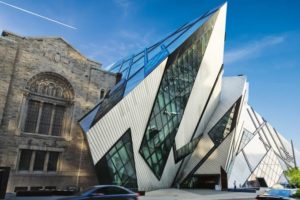 3. Ripley's Aquarium of Canada:
The facility opened in 2013 and has been a sensation among tourist attractions since then. It is located at the foot of the C.N. Tower and houses some of the largest varieties of marine life under one roof. The moving sidewalk under the gigantic underwater tunnel gives one the literal feel of the phrase "walking on water". While you stand under the massive tanks and watch the ocean move around you with all its life, you might mentally strike-off deep sea diving from your list. Visitors are also allowed to touch selected fish at routine times, in a secure and controlled environment.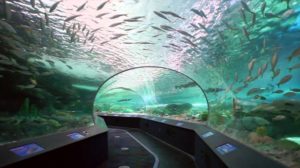 4. Art Gallery of Ontario:
Also known as AGO, this gallery is one of the largest museums in North America. It's is an absolute delight for art enthusiasts, and has around 95,000 artworks from all over the world. The huge collection boasts of a lot of contemporary work, as well as old European art. There is a large display of the works of Group of Seven, which is very popular in Canadian art. The quaint building hosts a number of art shows and exhibitions all round the year and is forever bustling with activity.
5. High Park:
Complete with swimming pool, kid's playgrounds, dog's walk, forests, boating activities and forest trails, the Grenadier Pond, as well as a zoo, High park is the ultimate picnic spot. The park spreads over an area of 400 hectares and was given by Howards to Canadian authorities on 1873. In the months of July and August, the amphitheater is jam-packed when the beloved Shakespeare in the Park is performed. The park is not only the lungs of this city but is also a visual treat.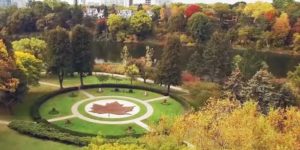 6. Casa Loma:
This marvelous building will teleport you back into medieval times. It was originally built for Sir Henry Pellatt, who happened to be one of the first few Canadian millionaires. The castle, now converted into a museum, has around 100 rooms and 36 bathrooms. Complete with secret passages, a tunnel, towers, a lush green estate, and even horse stables, this "Hill House" is the ultimate Gothic fantasy.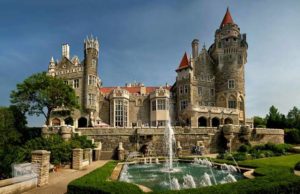 7. Distillery District:
A reminiscent from the times of Victorian industrialization, this place was the home of the largest whiskey producer of the British Empire. The cobbled pathways brick depositories are a treat to look at and can be easily navigated with the help of guides, who give an all-round tour of the boutiques, artist's studios, galleries and eating joints. The place is an absolute must-visit, especially during the time of Christmas.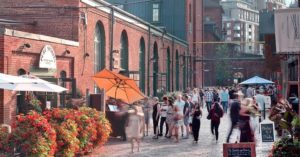 8. Toronto Islands:
The tour to these marvelous islands starts from the Queen's Quay Terminal. As one glides into the blue waters, one will find a variety of places to visit, which include the famous beach at Hanlan's Point, the fancy Yacht Club, which will take care of all your luxury living fantasies, and the Centreville Amusement Park. On pleasant days, don't miss out on the breathtaking skyline of the city.
9. Hockey's Hall of Fame:
Toronto has been the home of ice hockey since 1917 when Toronto Maple Leaf was founded. For all the enthusiasts of this game, this Hall is like a Christmas present. It houses the prestigious Stanley Cup and has displays about the greatest players of all times, complete with some personal belongings like jerseys and sports equipment. The genius interactive multimedia points allow the players to play against the legends in realistic virtual matches, and films displayed from time to time highlight the greatest events in the sport.
10. Lawrence Market:
Built in the 1800s, a shopping experience here can be best described as visiting a market from the times gone by. There is a wide variety of street food to choose from, and the shops also retail in quaint little objects and flowers. This place was a popular meeting place back in the day, and today, a large number of films, music videos and commercials are shot here.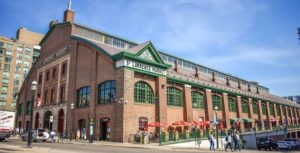 11 Fun Trips To Experience Which Are Less Than 3 Hours Away From Ottawa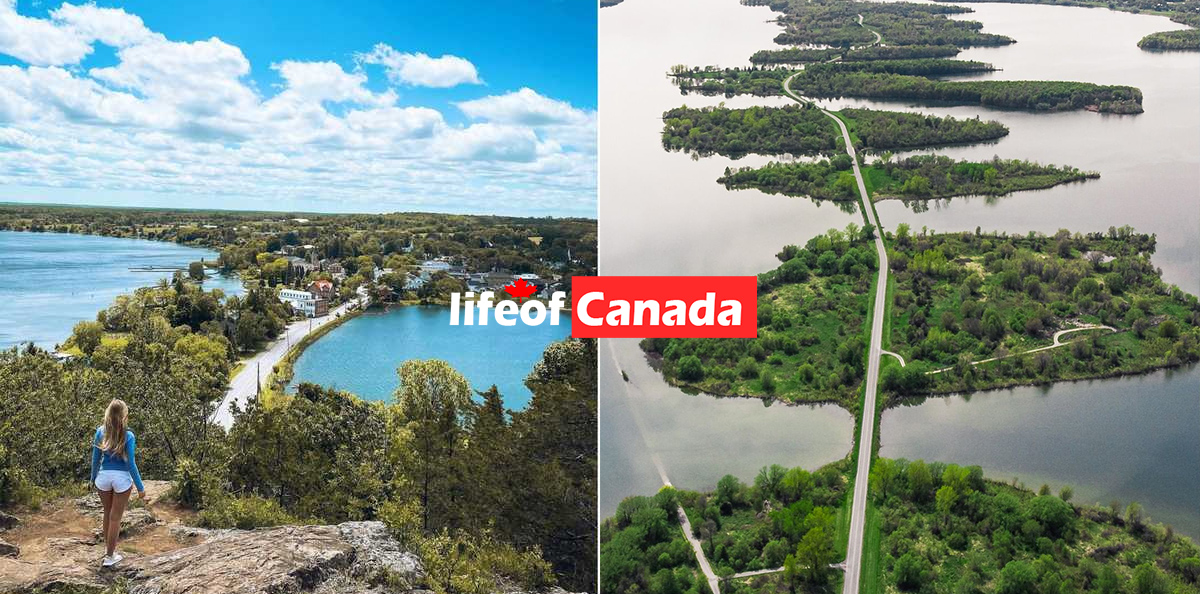 Canada's capital may be all fun and games, but it's never a bad idea to pack one's bags and escape the hustle-bustle of the city. Hence, if you're looking for something on similar lines, then this is the article for you. All these places are less than three hours away from the city, hence saving you the problem of travelling far and wide in search of solace.
1) Merrickville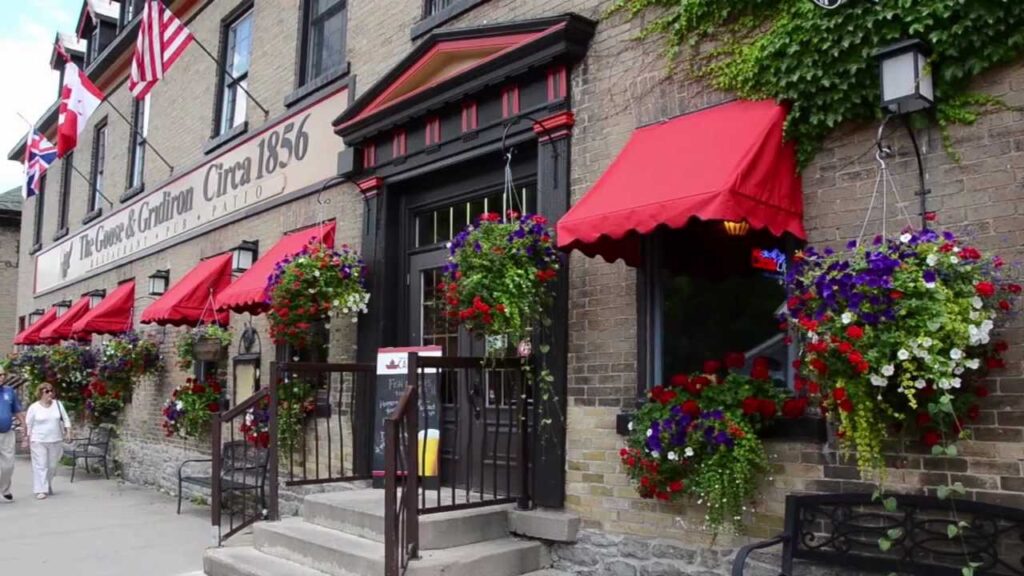 This is the place to be at for all the shopaholics, and the crystal lovers can head to Wick Witch for some hunt. This place has a ton of pretty places to shop from.
Price: Free
Address: Merrickville, ON
2) Omega Park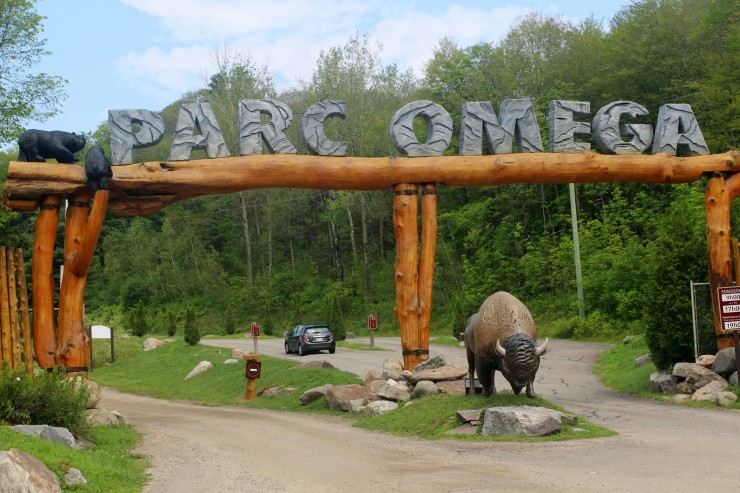 Taking a car tour of the park will also help you befriend some furry little animals.
Price: $33.05
Address: 399 QC-323, Montebello, QC
3) Dark Sky Viewing Area in Erinsville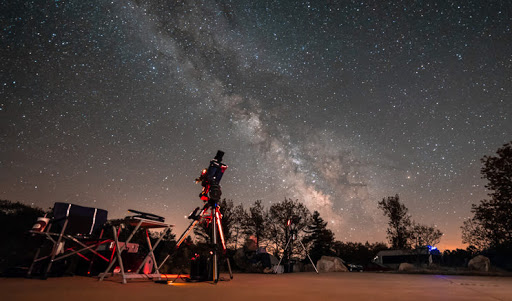 Gaze at the beauty of the sky during the night at the most southerly part in Ontario. It's definitely worth a visit for all the stargazers.
Price: Free
Address: 7980 Lennox and Addington County Rd. 41, Erinsville, ON
4) Almonte River park

Wandering around the Almonte river park will help you come cross gorgeous cute little shops that can aid your bug for shopping too.
Price: Free
Address: 14 Bridge St., Almonte, ON
5) Foley Mountain, Westport.
Price: $7 day pass
Address: Foley Mountain Ln., Westport, ON

One can always enjoy the breathtakingly beautiful view of the Rideau waterway some distance away from the attraction point in Foley Mountain Conservation Area.
6) Perth, Ontario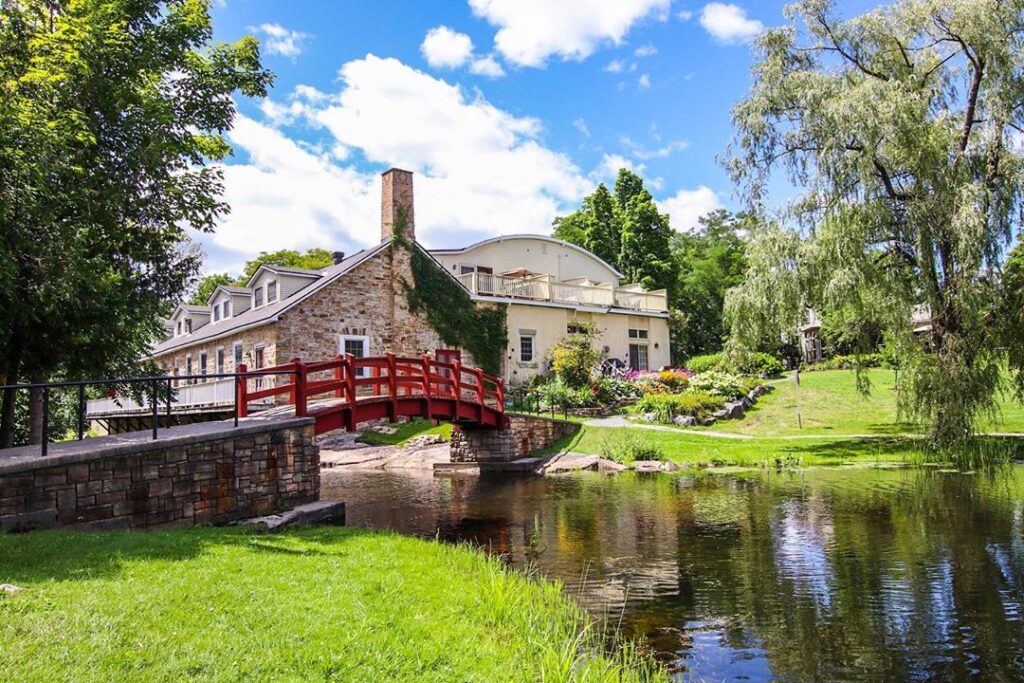 This town has an extremely European appeal to it and is very charming for all visitors. It makes you feel like you're spending your day in Europe.
Price: Free
Address: Perth, ON
7) South Stormont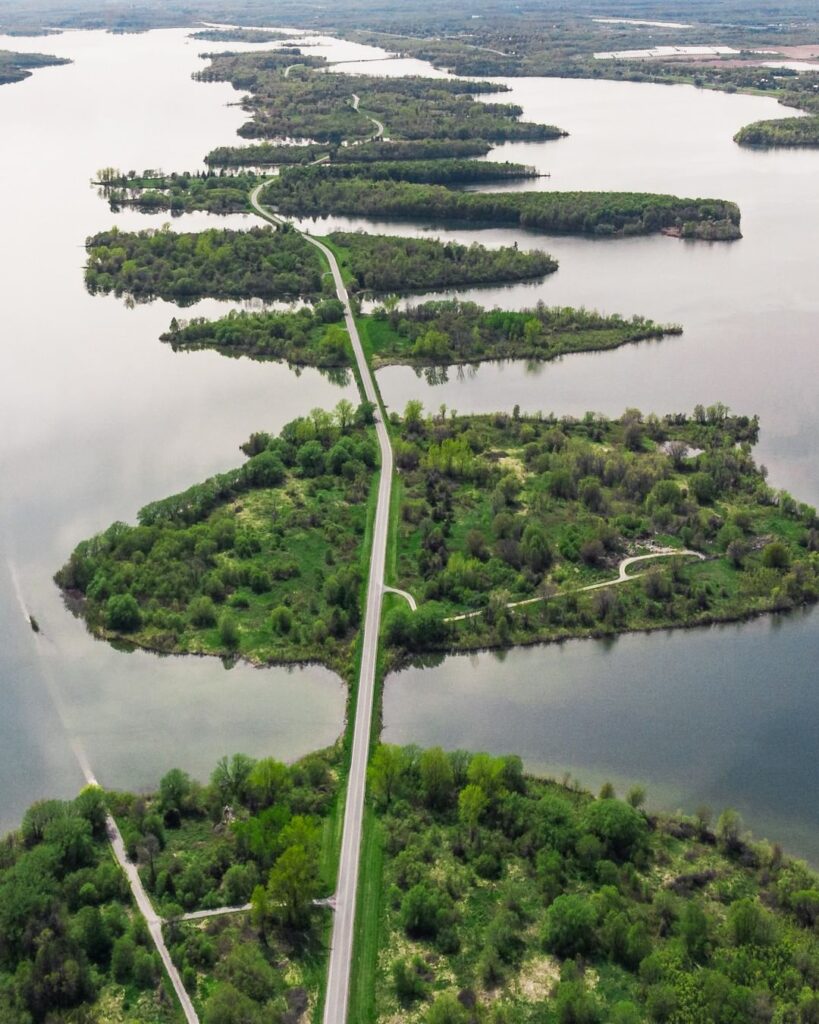 One can always pack their bags and travel to this beautiful drive crossing 11 islands. At the time, this particular spot is open for drive-through access with some spots open during the day as well.
Price: Free to drive
Address: South Stormont, ON
8) Bon Echo Provincial Park

Situated in Cloyne, one can always hike to some beautiful points, hire a canoe to see native pictographs, visit beaches, and various other things in this astonishing park.
Price: $2 walk-in fee
Address: 16151 Hwy. 41, Cloyne, ON
9) Prince Edward County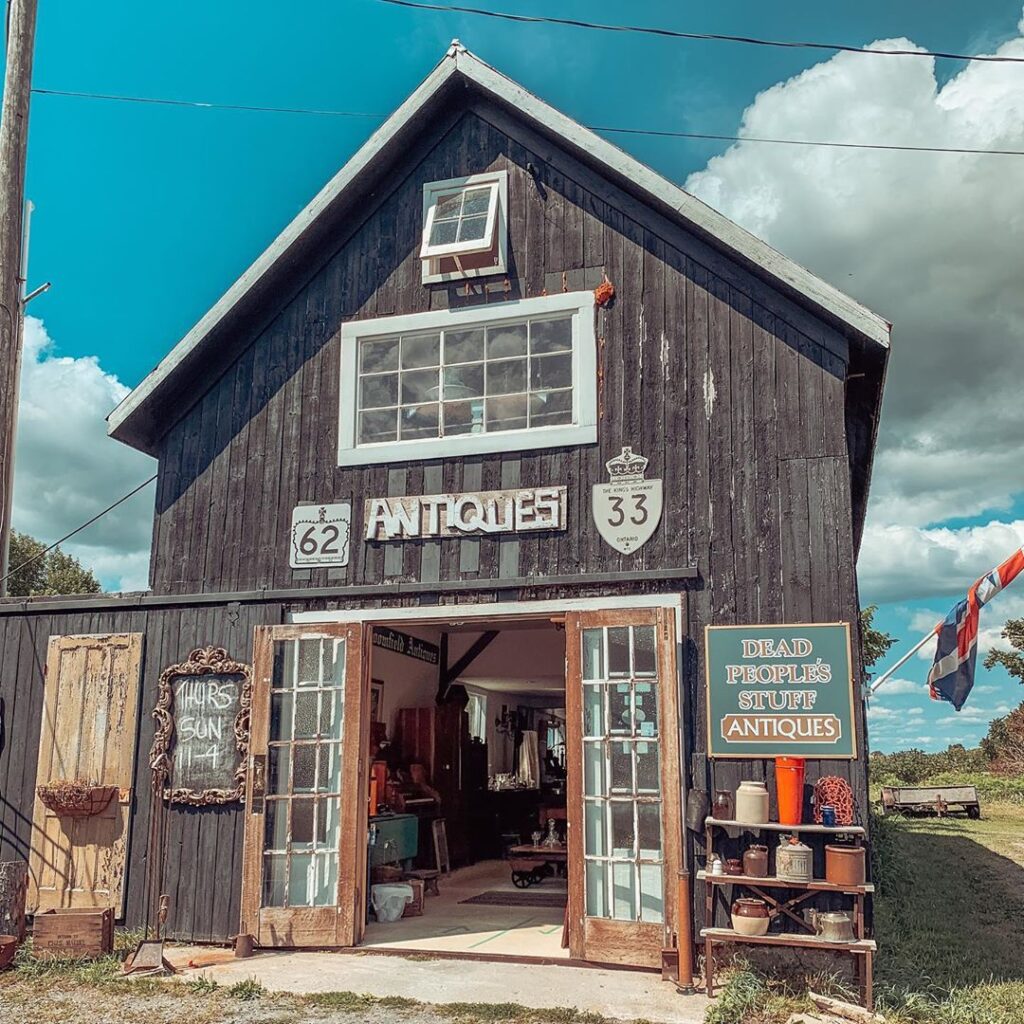 This place is very famous for wineries and beautiful little shops doting it along the way. One main attraction here is Dead People's Antiques which is definitely worth visiting.
Price: Free
Address: Prince Edward County, ON
10) Brockville, Ontario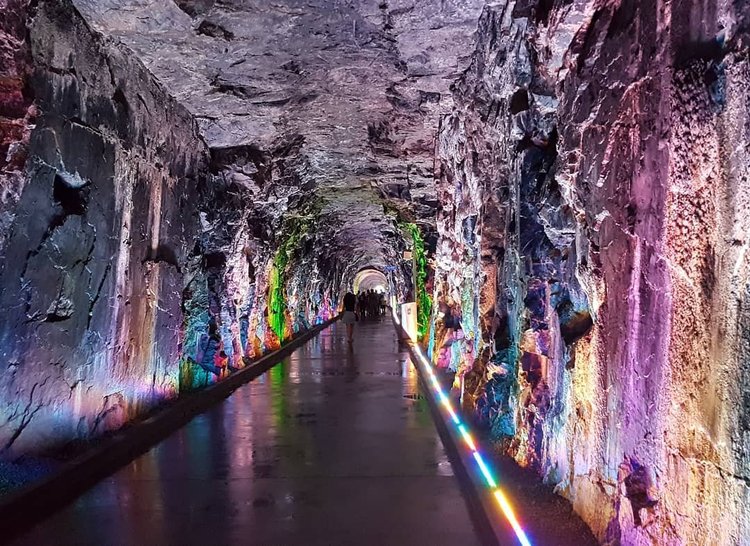 The famous tunnel named Brockville railway tunnel has a light and sound show in 2020 which should not be missed.
Price: Free, donations accepted
Address:  1 Block House Island Rd., Brockville, ON
11) Vankleek Hill, Ontario

One can definitely get lost in the 7-acre corn maze, and the best part of it is that there are hidden mailboxes in the corn maze.
Price: $15 per person or $25 for two people
When: Saturdays & Sundays from 10 a.m. to 5 p.m.
Address: 63 Main St. W., Vankleek Hill, ON
Nude Beach of Vancouver Has An Exposure Of COVID-19 Notice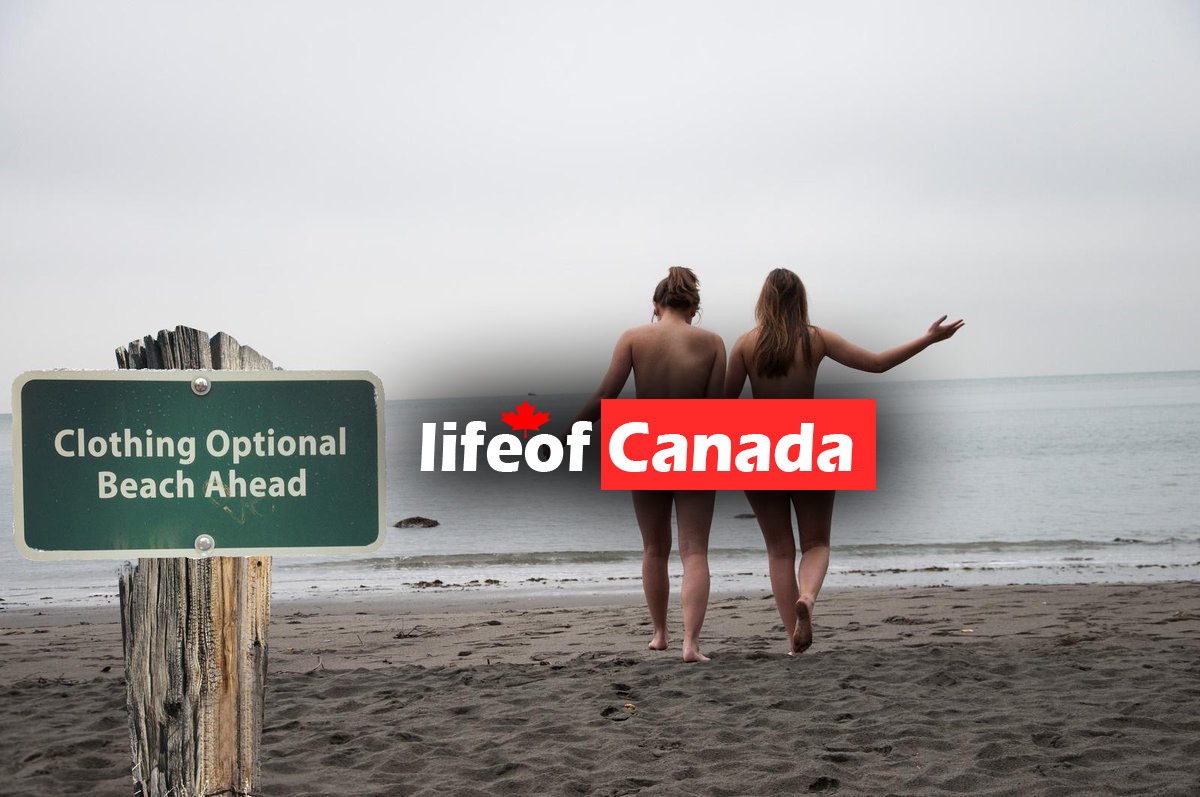 Wreck beach may be a hotspot when it comes to basking in the sun, but right now has unfortunately come under the radar of potential Covid19 exposure and is not recommended to visit. According to Vancouver Coastal Health, the nudist-friendly beach has had an exposure recently and also suggested for all the people who have visited it recently to have a close check on how their health is. B.C is also in the middle of a COVID spike, with the patients constituting the curve belonging from the age group of 20-29. This moment requires a lot of monitoring of one's own health so that others are not in danger as well.

Vancouver has been recently seeing a lot of cases like these where the party goers aren't really quarantined, however, if Canada somehow strengthens its laws by posing heavier fines, then it is only fair that the curve will eventually get flattened again.
5 Best Indian Restaurants On Gerrard Street, Toronto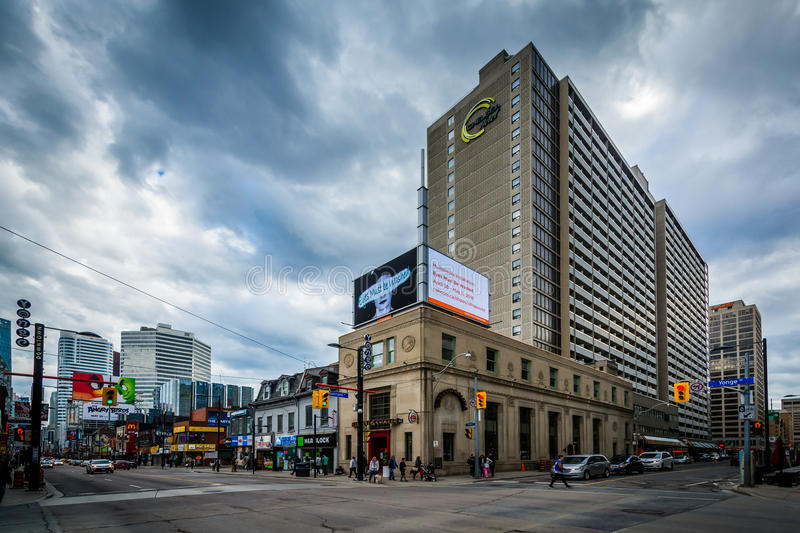 Toronto is a beautiful city packed with infinite food options from diverse cuisines. One of the prominent cuisines it offers is South Asian (Indian/Pakistani) Cuisine. You can find too many Indian/Pakistani places all over the city, but do you know which ones are actually authentic? Well! The one simple answer is "Gerrard Street".
Don't worry if you are new to the name and don't know which restaurants to try on Gerrard. The following are 5 must-try restaurants on Gerrard Street.
Moti Mahal Restaurant

– This restaurant offers a wide variety of Indian foods and won't even hurt your pocket. After trying Chole Bhature in different restaurants, I have come to the conclusion that Moti Mahar in Gerrard street has the yummiest Chole Bhature. I have also consulted other foodies and they agree. The chole taste almost tastes like the ones we use to get on "Thelas" in India. This restaurant also offers the tastiest vegetarian and nonvegetarian curries.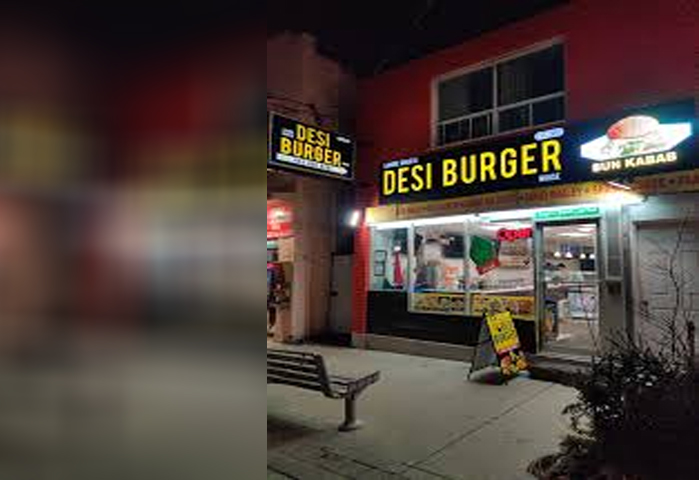 Desi Burger

– This is one of those restaurants where you will always find a queue of people waiting to order. You will love the desi style burger from

"Desi Burger".

There are 2 neighboring restaurants with the almost same name and they both offer these amazing burgers along with various other food items. They both offer different kinds of burgers including vegetarian and non-vegetarian options. We also get the one and only "ALOO TIKKI BURGER" there. Well, I like them both, hence, would day try both and choose your favorite.
Bombay Chowpatty

– Indian Street Food appeared extinct to me before I visited "Bombay Chowpatty" in Gerrard Street. The beautiful blend of flavors reminded me of the same street, Vada Pao, we get in Mumbai. Not just Vada Pao, their entire street food section is amazing. I will also add one of the best "Chat Papdi" to their compliments list.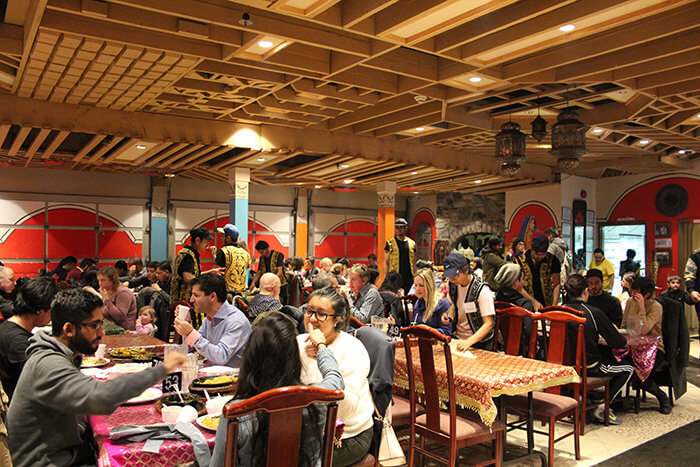 Lahore Tikka House

– You will find this place full almost all the time. Biriani, being one of the famous delicacies of desi cuisine, deserves to be treated with utter respect. And, let me tell you

"Lahore Tikka House"

has done tremendously in this case. One of the best chicken Biryani you can find in Toronto. As it is obvious in their name, they also serve the most amazing Tikkas in Toronto. And, And, And, if you are lucky enough you will enjoy food with the amazing music playlist they play.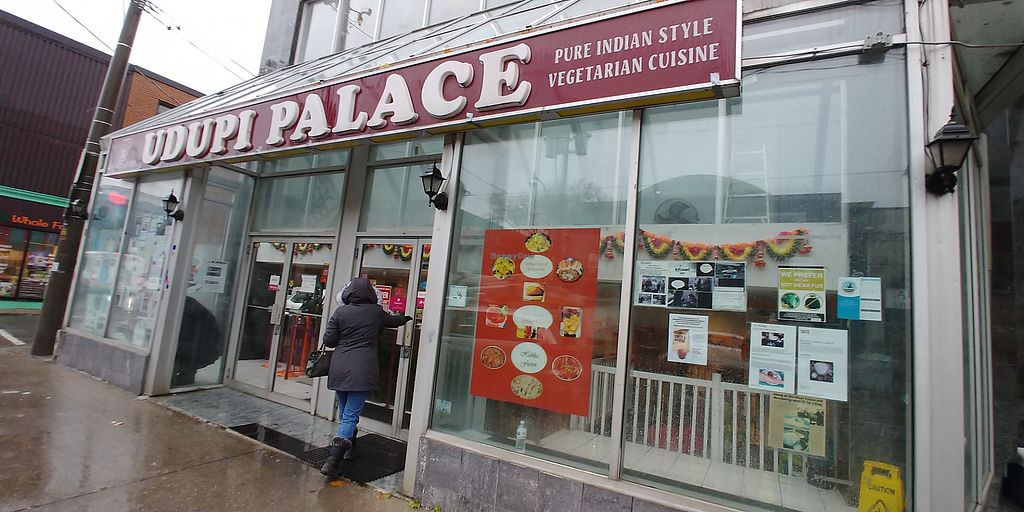 Udupi Palace

– This place is 100% vegetarian and offers an amazing menu for your South-Indian food cravings. You have a plethora of options to choose from their Dosa list and you won't be disappointed. I always make sure I go and have their "Chai".