10 Things You May Not Know About Canada's PM Justin Trudeau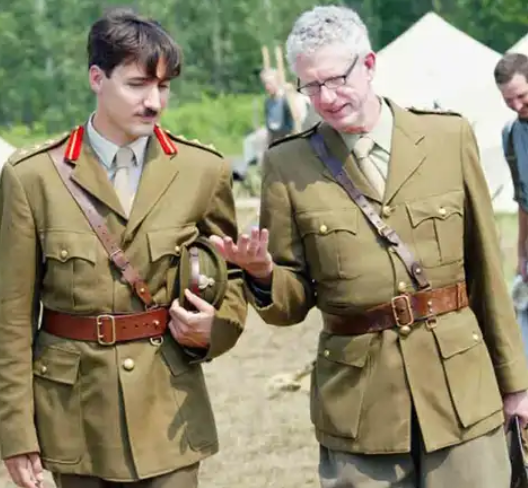 Ever since the charming Canadian Prime Minister assumed office, a lot of spotlights have been thrown on him. From rumors of being the youngest( which isn't true) to other incredible feats that he has been able to achieve. The prime minister is not just young, and handsome, he is charismatic and full of brilliant ideas. But, apart from his name and the fact that he is Canada's 23rd prime minister, I'm sure there are a lot of things that you do not know about him. Well, I thought it wise to write down 10 things that you may not know about your Prime Minister so you'll get to know him better. Here they are.

He is the eldest son of the former Canadian Prime Minister, Pierre Trudeau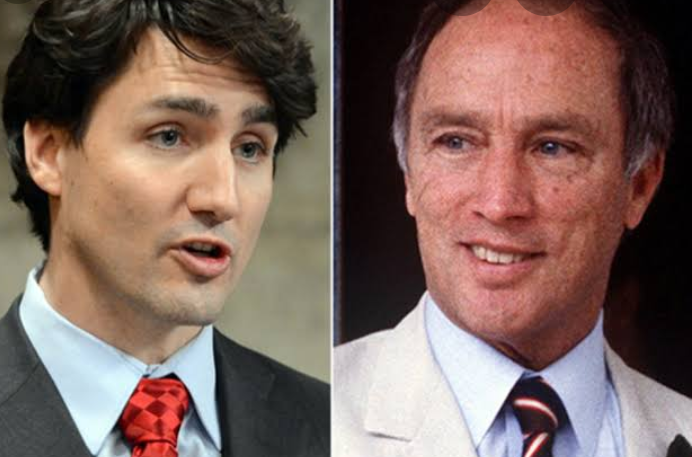 Mr. Trudeau was born on December 25th, 1971. He's the eldest among the former prime minister's three children and the first son of a prime minister to become a prime minister.
He was born in Ottawa, Ontario, Canada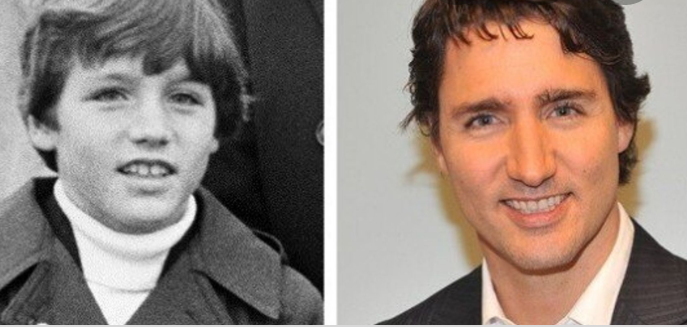 Prime Minister, Justin Trudeau was born in Ottawa, Ontario to parents Pierre Trudeau and Margaret Trudeau. He is the first Ottawa-born prime minister in the history of Canada.
His Wife is his Childhood friend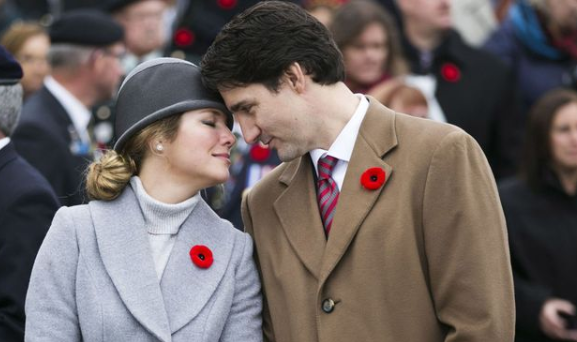 The prime minister's wife; Sophie Trudeau is a childhood friend of the prime minister. She was a primary school classmate of his younger brother. The two have been friends ever since and they got married in 2005
He is Canada's Second youngest Prime Minister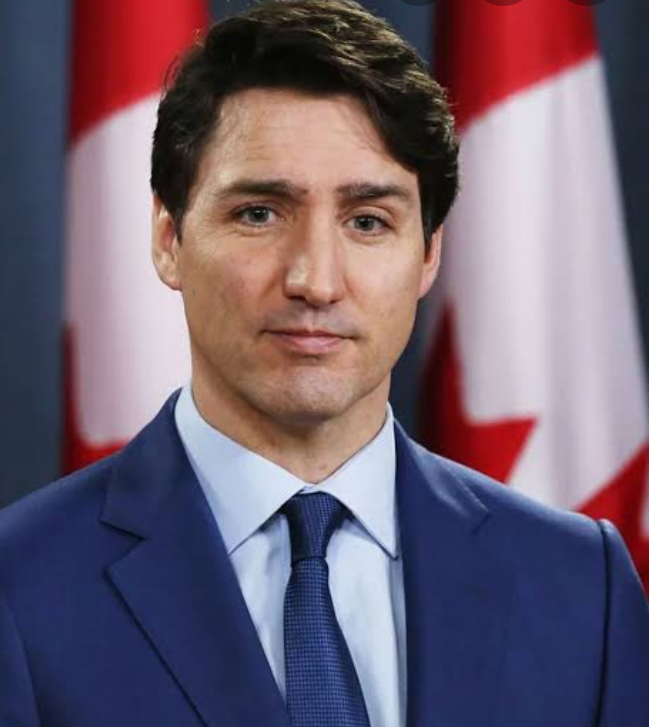 Prime Minister, Justin Trudeau is just 43 years old and this makes him the second-youngest Canadian Prime Minister. The youngest prime minister in the history of Canada is Joe Clark who assumed office at the of 39.
He was a School Teacher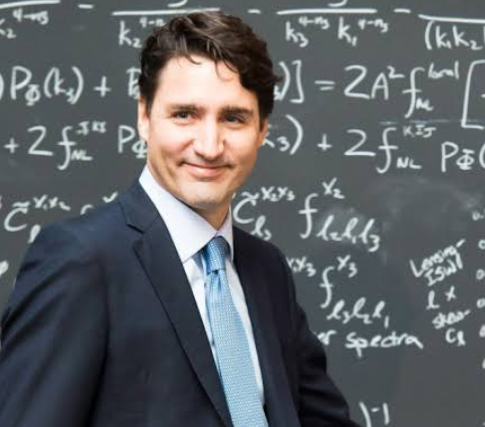 He started his teaching career after he finished from the University of British Columbia (1998) with a degree in Education. He taught Math, French, Humanities and Drama. He was adored by his students because he was genuine and nice to them

His Official Residence is His Childhood Home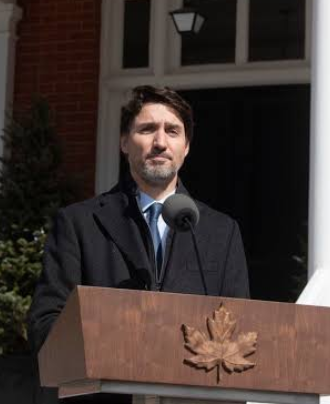 When Justin Trudeau was born, his father was already prime minister and so, he grew up in Sussex, Ottawa, the official residence of the prime minister. Now that he is the Prime Minister, he lives there.

He has Three Children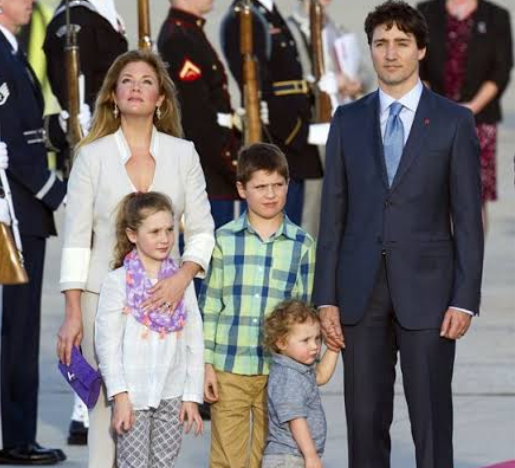 He and his wife wedded in 2005 and they have 3 beautiful children. The oldest is Xavier James (2007), the second youngest is Ella-Grace Margaret (2009) and the third youngest child is Hadrien( 2014)

He was born a Roman Catholic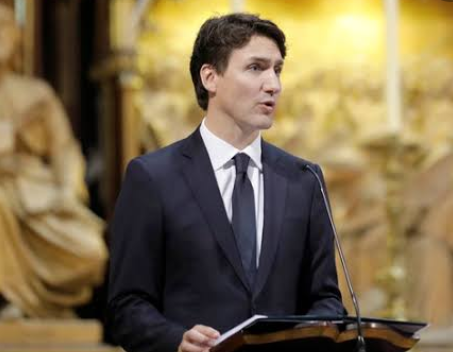 Mr. Trudeau identifies as a Roman Catholic. He holds dear his faith and also sees the goodness in other denominations too.

He has Two Tattoos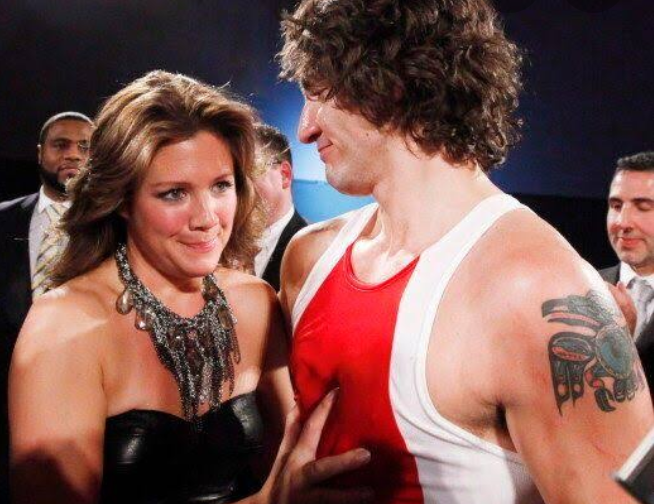 Prime Minister, Justin Trudeau has two nice tattoos on his body. The first is a tattoo of the earth on his left shoulder and the second is a tattoo of a raven in a Haida Indian pattern. He got the second tattoo when he was 40 years old.

He was an Actor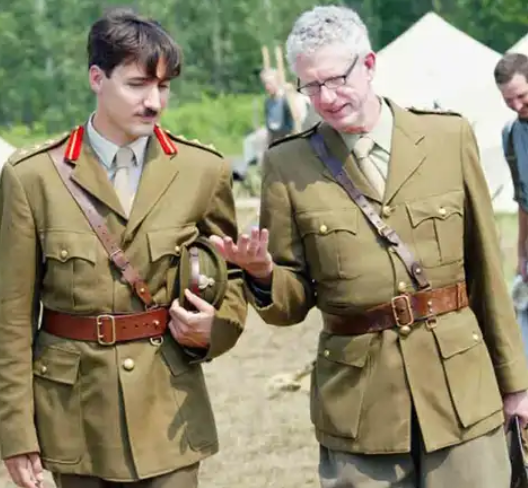 In 2007, he starred as Talbot Papineau in the CBC documentary/drama; The Great War. He had to grow a mustache for the movie and he definitely played his role well.
Conclusion
O Canada, our home and native land
True Patriot live in all of us command
With glowing hearts we see thee rise …
You can now send letters to Santa via Canada Post
The holiday season this time has been very different. We all are sitting at home watching feel-good Christmas movies. While I was watching one, I realized how kids love to send letters to Santa and how they also hear back sometimes (in movies). Up until now I thought this is all fictional but not anymore. 
As I recently learned that you could send letters to Santa in real life as well courtesy of Canada post. As per their post on Instagram, they have launched their yearly campaign of Canada Post Letters to Santa program. They have been delivering letters to Santa for more than 40 years and have already delivered more than millions of letters!
Do people hear back from Santa?
As per reports, they apparently do. You can also write in any language and the chances are you will still hear back as the Santa team (with a little help from team Canada Post) in the North pole knows over 36 languages. 
Please be advised that the number of letters Santa receives are so high that Canada post has requested kids to write their letters to Santa before December 10 just to make sure that you get a reply from Santa as well. 
If you are wondering, how do you write this letter, then worry no more as there are templates that are available online that would help you. The next thing you do is put that letter in an envelope and write the address on the back as Santa Claus, North Pole, H0H 0H0, Canada. 
After you have done all this, you can drop it off at the Canada Post mailbox and make sure you have written your return address so that you can expect your reply. Also, fun fact, you do not need any stamps. Now, what are you waiting for? Go write that letter and pour your feelings out, remember Santa is going to be reading them.
Video of A Father & Son In Tim Horton's Drive-Thru In A Mini-Car Goes Viral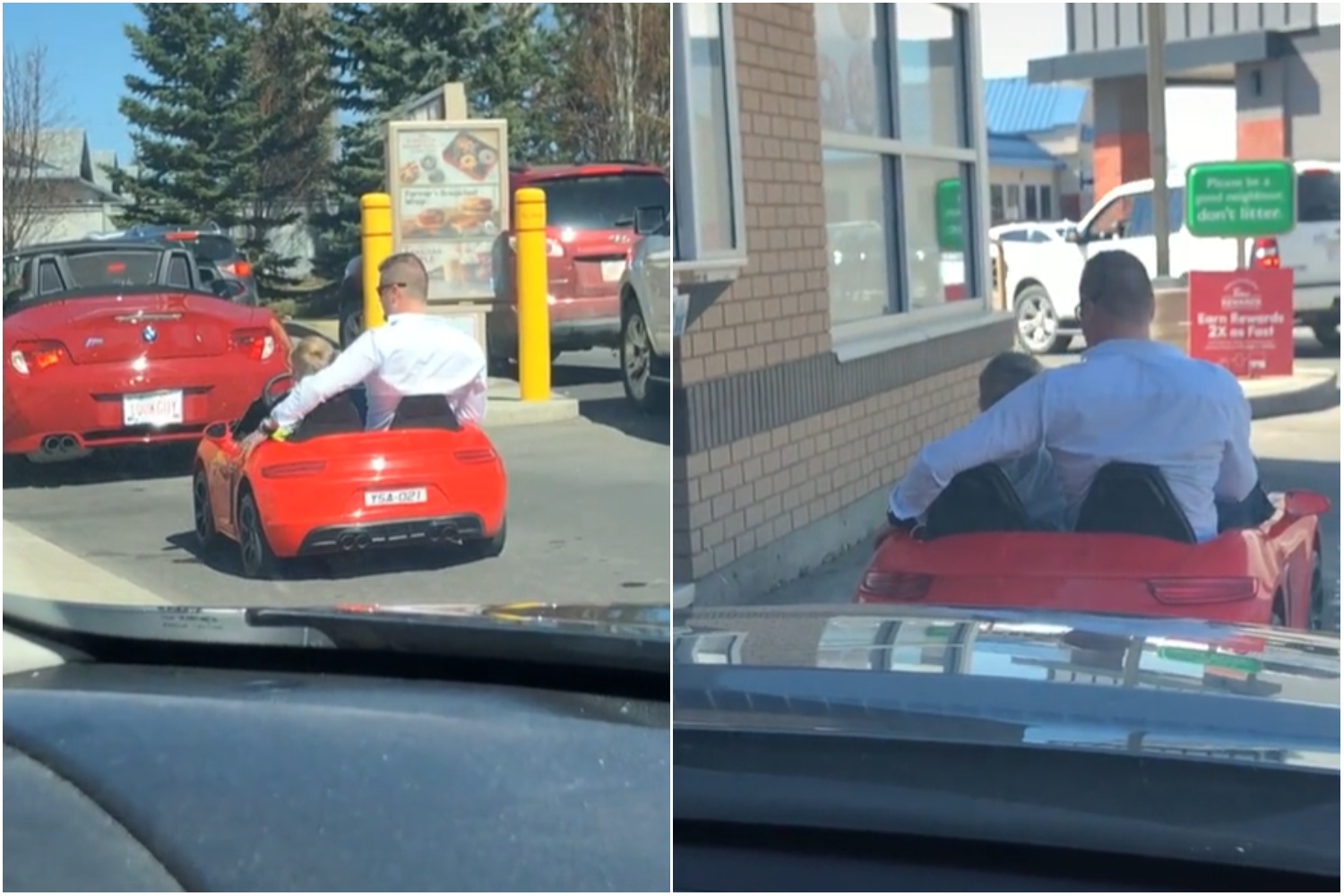 Ready for your daily dose of wholesome content? Tik Tok-er E. Mercades caught probably the cutest video we've ever seen while waiting in line at an Alberta Tim Hortons drive-thru.
The video is only seconds long but shows what we're assuming to be a father and son powering through the take-out line in a luxe mini-vehicle, and it has us in tears.
ALL YOU NEED TO KNOW ABOUT THE NOVEL CORONAVIRUS
Coronavirus has quite suggestively brought down the world to its knees. Major countries across the globe are trying their level best to protect their citizens from catching the infection. While the situation in Italy, France, Iran, China, and other widely infected countries can be very heartbreaking, they have caused also caused a wide-scale panic among people. With entire nations locked down, there is absolutely no global, or intranational mobility, and the people across the world have compulsorily locked themselves up in their homes to stay safe and prevent the spread of this pandemic. Since very little was initially known about the virus, and the global collective efforts are aimed at containing the pandemic as opposed to researching about the virus in detail, there is a lot of misinformation about the disease, the virus, it's, symptoms, prevention methods, etc. which has contributed to widespread mass hysteria.
In light of the recent events, it is not only absolutely necessary to quarantine yourself and your family but also to check the credibility of the information that you come across. This article is a comprehensive capsule of all the information that you might need to understand the disease better and to subsequently prevent it.
WHAT IS THE CORONAVIRUS:
Coronaviruses are a large family of viruses that may cause illness in animals or humans.  In humans, several coronaviruses are known to cause respiratory infections ranging from the common cold to more severe diseases such as Middle East Respiratory Syndrome (MERS) and Severe Acute Respiratory Syndrome (SARS). The most recently discovered coronavirus causes coronavirus disease COVID-19. This virus belongs to the family of the SARS (Severe Acute Respiratory Syndrome) viruses and is the second type of coronavirus under this family. A previous coronavirus had emerged in the early 2000s but was neither as fatal nor as widespread as this. The virus that causes COVID-19 and the one that caused the outbreak of Severe Acute Respiratory Syndrome (SARS) in 2003 are related to each other genetically, but the diseases they cause are quite different. SARS was more deadly but much less infectious than COVID-19. There have been no outbreaks of SARS anywhere in the world since 2003.
The virus has been named as the SARS-COV2, and the disease caused by it is called the COVID-19, or the Coronavirus Disease of 2019. The virus is supposed to have emerged in the wet markets of Wuhan, China, and according to experts, it has been around for a while. The virus started causing trouble in around November last year, and the outbreak in China began in December 2019 (hence naming the virus after the year in which it surfaced.)
HOW DOES IT SPREAD: 
Unlike measles, the coronavirus is not known to be airborne. It primarily spreads through contact between the infected person and another healthy person. When an infected person sneezes or coughs, the particles of his saliva transmit the virus. This is the reason why respiratory etiquette, ie, covering the mouth while coughing or sneezing is being so stressed upon. These droplets land on objects and surfaces around the person. Other people then catch COVID-19 by touching these objects or surfaces, then touching their eyes, nose or mouth. People can also catch COVID-19 if they breathe in droplets from a person with COVID-19 who coughs out or exhales droplets. This is why it is important to stay more than 1 meter (3 feet) away from a person who is sick. It is not certain how long the virus that causes COVID-19 survives on surfaces, but it seems to behave like other coronaviruses. Studies suggest that coronaviruses (including preliminary information on the COVID-19 virus) may persist on surfaces for a few hours or up to several days. This may vary under different conditions (e.g. type of surface, temperature or humidity of the environment).
WHAT ARE THE SYMPTOMS OF COVID-19:
There is widespread ambiguity about the symptoms of the coronavirus. These symptoms are usually mild and begin gradually. Some people become infected but don't develop any symptoms and don't feel unwell. Most people (about 80%) recover from the disease without needing special treatment. Around 1 out of every 6 people who get COVID-19 becomes seriously ill and develops difficulty breathing. Older people, and those with underlying medical problems like high blood pressure, heart problems or diabetes, are more likely to develop serious illness. People with fever, cough and difficulty breathing should seek medical attention. While the virus has shown to be life-threatening among the elderly, people of all age groups are susceptible to contact the disease, although in younger people, the virus causes mostly mild infection. Persons with pre-existing medical conditions (such as high blood pressure, heart disease, lung disease, cancer or diabetes)  appear to develop serious illness more often than others. The incubation period is estimated to be around 1-14 days, with 5 days being the most common However, there have been a few isolated cases where symptoms started to show after as many as 27 days.
The most common symptoms include:
Fever
Tiredness
Dry cough
Certain rare symptoms include:
Aches and pains
Nasal congestion
Runny nose
Diarrhea
Sore throat
IS THERE ANY AVAILABLE TREATMENT?
While the global effort is aimed at finding a quick cure to the disease, and the first shot of the test vaccine has been administered to a volunteer in America, there is still no definitive cure for the disease known to medical science. Doctors all over the world are trying medicines to manly contain and cure the symptoms, which has proven fruitful in a number of cases so far. People are largely relying on traditional and home remedies to alleviate the symptoms as well. As of now, there is no evidence that a present medicine or set of medicines is a definitive cure. Antibiotics do not work against viruses, they only work on bacterial infections. COVID-19 is caused by a virus, so antibiotics do not work. Antibiotics should not be used as a means of prevention or treatment of COVID-19. They should only be used as directed by a physician to treat a bacterial infection.
Due to the lack of information about the cure, and the ease of transmission of the disease, all tested and suspected patients are hospitalized and kept in isolation, where they are monitored, and treatment is provided to them.
HOW TO PREVENT CATCHING THE VIRUS:
Since the virus is known to transmit through contact, it is best to stay away from crowded places, or where you may come in contact with a large gathering of people. With the recent lockdowns and widespread self-quarantine, the majority of public places have been shut down. It is still very important to practice social distancing from neighbors, even family members if they start showing symptoms. If you have come in recent contact with someone who has returned from one of the infected countries or places, it is highly advised to practice self-isolation and get yourself checked immediately in case you show symptoms.
To prevent infection and to slow transmission of COVID-19, do the following:
Wash your hands regularly with soap and water, or clean them with alcohol-based hand rub.
Maintain at least 1-metre distance between you and people coughing or sneezing.
Avoid touching your face.
Cover your mouth and nose when coughing or sneezing.
Stay home if you feel unwell.
Refrain from smoking and other activities that weaken the lungs.
Practice physical distancing by avoiding unnecessary travel and staying away from large groups of people.
While the lack of more information is the main reason for the global alarm and confusion, we know enough to keep ourselves and our families safe and healthy. These times have taken a toll on the mental well-being of many people as well, and people are reporting depression and anxiety caused due to the situation. It is therefore of utmost importance to filter the information that reaches us and use it to educate ourselves instead of creating fear. It is only through high levels of personal hygienes, self-care, co-operation with the government and health care specialists that we can battle this virus successfully.