12 Quaint Towns You Ought To Visit In And Around British Columbia This Fall.
Considering the vast beauty that this World is a home to, it would not do it justice if we do not travel. Hence, one should definitely take a sabbatical, because let's face it, we all deserve it once in a while. From wandering in lush fields of trees with varied foliage to road tripping in the most beautiful towns ever, one can't just get enough of two things, travelling and autumn. It's a weather of the romantics, the happy, the sad, the ones who wish to have a change in their lives, and everything in between. To have an ultimate experience of fall and beauty, one must visit these 12 adorable small towns in and around B.C
1) Revelstoke, B.C
This little town is six hours away from Vancouver. Apart from having a breathtaking architecture, this town also boasts about some great breweries and distilleries. One can also nicely soak themselves in Halfway River Hot Springs or Halcyon Hot Springs. It is definitely the place to be at.
2) Waterton, AB
This town is about twelve and a half hours away from Vancouver. If you are a fan of old classics like 'Sound of the Music', you will definitely fall in love with this town. The tall mountains are to die for!
3) Osoyoos, B.C
This town is distanced about four and a half hours away from Vancouver and the best reason to go here to go on a wine tasting spree to all the local wineries like Lakeside Cellars and Lastella Winery.
4) Abbotsford, B.C
This town needs to be particularly visited for the farms named Maan farms and Taves Farms and is the place to be for all the fall lovers, from visiting pumpkin patch to experiencing the foliage.
5) Coombs, B.C
What you can't miss in this town are Billy G's doughnuts and how evidently the goats roam around the roof atop!
6) Fernie, B.C
One needs to take a stroll in this town to explore the beautiful cafes and restaurants it has. And just a few minutes later one can indulge in some hiking tours and waterfalls.
7) Fort Langley, B.C
You can spend all the afternoon here by visiting beautiful cafes and boutiques. Do not forget to visit Little White House and Blacksmith Bakery.
8) Pentincton, B.C
This city is known to have 170 wineries, hence one can definitely go here for a wine tasting spree as they also have one cidery and six craft breweries.
9) Barkerville, B.C
You can definitely live the life of the gold rush era at this place. It's very historic and quaint.
10) Cowichan Bay, B.C
Do not pass out on this adorable waterside village and the fisherman's wharf. The seafood is also to die for.
11) Kimberly, B.C
This town is particularly good for people who are pedestrian friendly and the captivating cuckoo clock is something worth the notice.
12) Harrison Hot Springs, B.C
After exploring this beautiful lakeside town, one can experience some great spa by soaking themselves in the hot springs!
Top 10 Restaurants In Winnipeg Downtown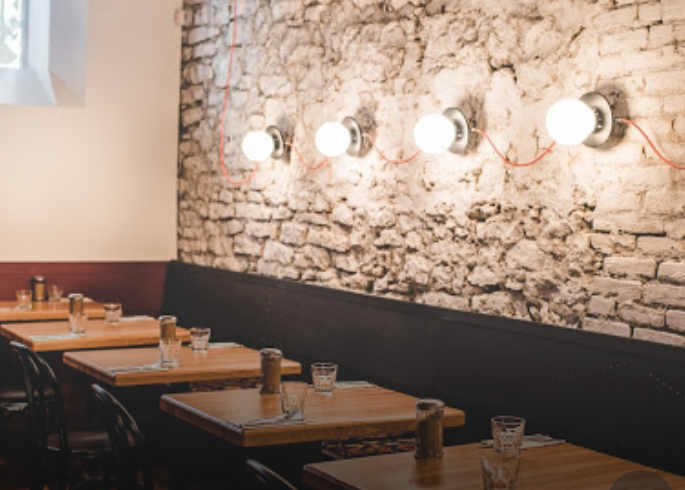 Just in case you want to dine in Winnipeg, Downtown and you've been combing the area in search of the best restaurants that prepare delicious and healthy food, and also offer other great services, then check out the Top 10 Restaurants in Winnipeg Downtown. Your stomach and that of your date's and /or friend(s) will thank-you for the delicious treat.
Bellissimo Restaurant
1-877, Waverly Street, Winnipeg, Manitoba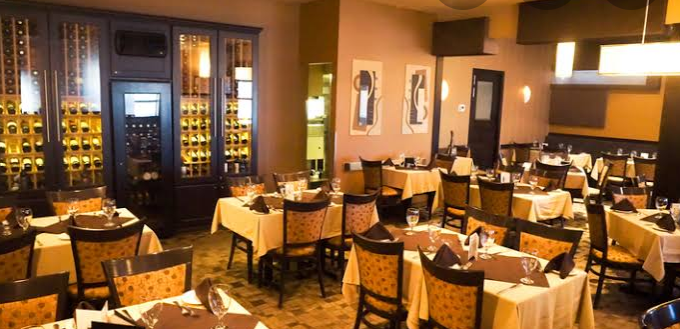 This restaurant is renowned for its special cuisines that range from Italian, Contemporary, and Canadian specials. This restaurant is wheelchair accessible and it also offers take-out, delivery, outdoor seating, reservation, full bar, full chair, and table service.
Clementine Restaurant
123, Princess Street, Winnipeg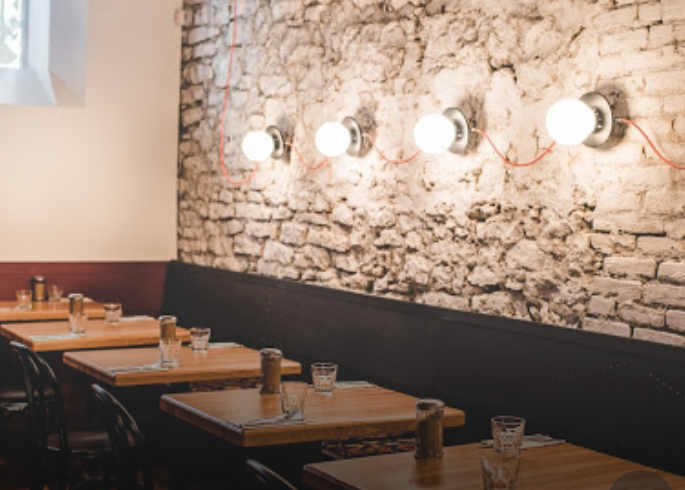 If you're hoping to take a short trip back in time, then let the interior decoration of this restaurant transport you. It is aesthetically beautiful and they serve several delicious and mouth-watering delicacies for breakfast, lunch, and brunch. They also offer alcohol, take out, free wi-fi, table service, high chairs seating, and they also accept credit cards.
529 Wellington Steakhouse
529, Wellington Crescent, Winnipeg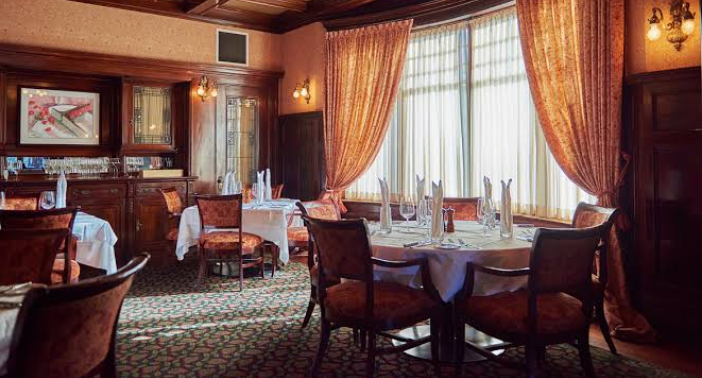 The heavenly taste of the steaks prepared in this restaurant is very delicious. This restaurant is in a beautiful and well-restored historic mansion set in an intimate atmosphere.
They also offer exotic fresh food and seafood and Wine that won a well-deserved award in the Wine Spectators Magazine.
Marion Street Eatery
393, Marion Street, Winnipeg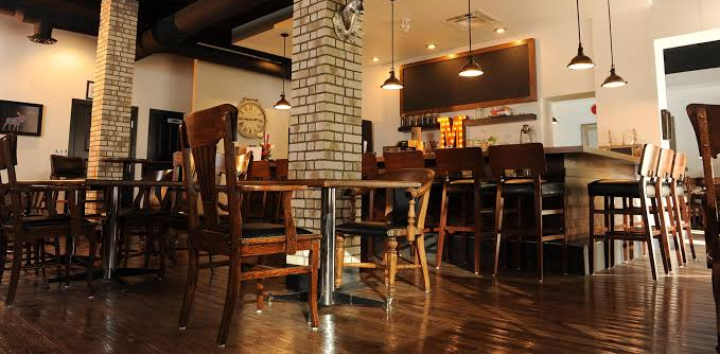 This locally-owned food haven offers simple meals made with fresh ingredients. Their cuisines are mostly American and Canadian and they allow take-outs, outdoor seating, wheelchairs, and high chairs. They also allow payment through different cards.
Bailey's Restaurant
185, Lombard Avenue, Winnipeg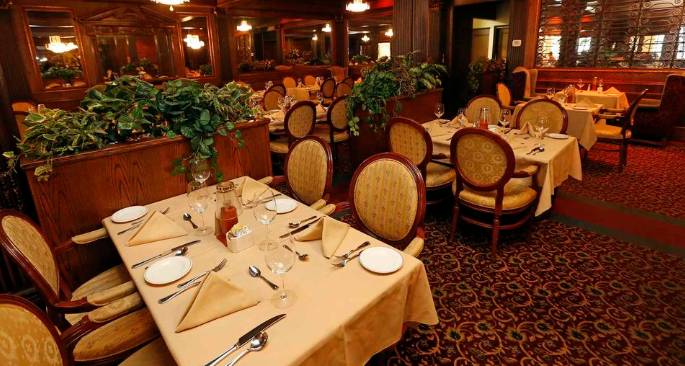 This restaurant serves one of the best steak and seafood in Winnipeg and It also serves international and Canadian Cuisine in its lunch dinner and late-night menu. Bailey's Restaurant boasts of a well-stocked bar and allows private dining, reservation, full bar, and table services.
Fusion Grill
550 Academy Road , Lanark St. Winnipeg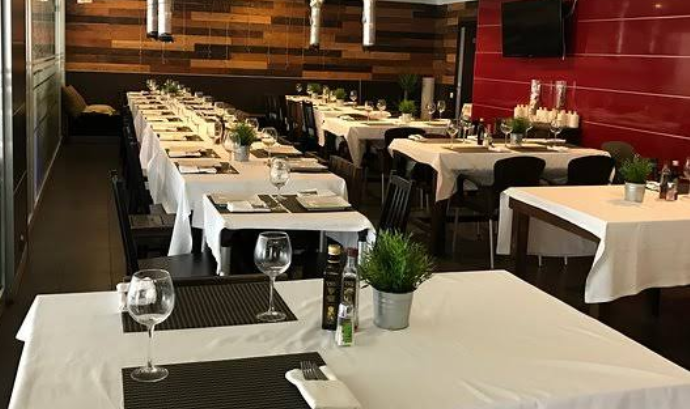 This restaurant prepares very delicious meals and they serve mostly Canadian and Contemporary Cuisines. They also have a wine bar and they offer delivery, take out, free off-street parking and accept several types of cards as a means of payment.
Peasant Cookery
283, Bannatyne Ave, Winnipeg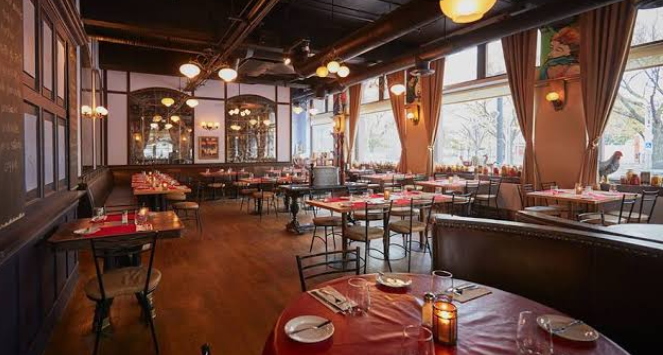 This restaurant prepares fresh food made from rich ingredients. They serve mostly Canadian meals for lunch and dinner. They allow outdoor seating, wheelchairs, and also accept numerous cards as means of payment.
The Mitchell Block Restaurant
173, McDermott Avenue, Winnipeg

Serving mostly Italian and Canadian Cuisine, this restaurant is a perfect choice for all occasions. They serve delicious gluten-free and vegan-friendly meals and also offer take out.
Deer + Almond
85 Princess Street, Winnipeg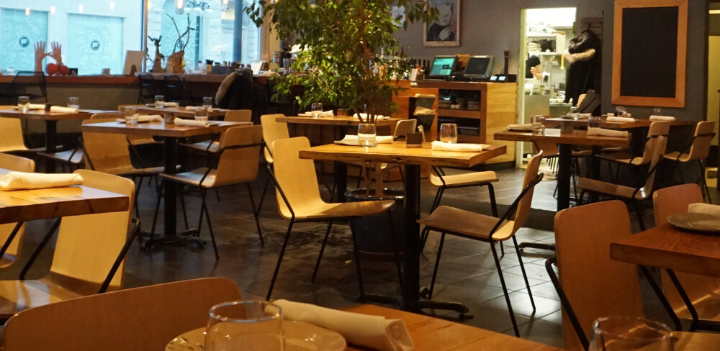 This restaurant offers great lunch, dinner, and late-night food in vegan-friendly options, vegan options, and gluten-free options. It has a well-stocked bar, allows reservation and seating, accepts credit cards and it is Wheelchair accessible.
The Merchant Kitchen
314, Donald Street, Winnipeg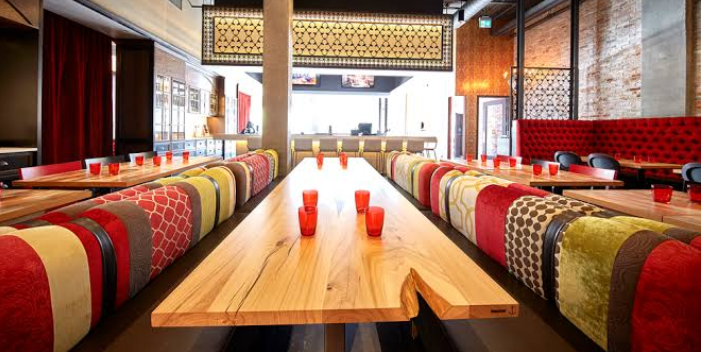 They mostly serve locally made cuisine for lunch and dinner and they also serve alcohol too. There are provisions for buffet, takeout, reservation, street parking, and free off-street parking. This restaurant is also wheelchair accessible and it allows the use of several mobile cards as means of payment.
Ontario Is On The Lookout For A Maple Syrup Producer Who Can Get Paid $40 Per Hour.
Canada is well known for maple syrup, so much so that whenever the thought of maple syrup comes in someone's mind, we all know it's Canada we're talking about. This is an appropriate Canadian job offer and the best part about it is that it doesn't require any sort of a qualification either! Hence, if you're considering a change in your career or a new job perhaps, then this is the job for you.
The Ontario Government is looking for a maple producer who they are willing to pay a good sum of money to as well. Ontario government also shared the requisites or requirements needed for the position. The job is situated in Guelph, hence you'll need to be either from or based around that area, and you'll need to speak English and be okay with working outside. This is just the criteria that is to be met. No other qualifications are required and if someone has them anyway, then it's just a cherry on top of the cake, however, not a pre requisite!
The Ontario government is looking for someone who has strong work ethics and is hard working and dedicated to this job that will be taken up by him or her. In addition to that, the ideal candidate should also be good with communications and should be good at teamwork.
Since the work is outdoor related, one has to be comfortable working outside amongst trees.
Although no such rough figure has been mentioned, the salary is listed as $1,452.79 per week, which is for 36.25 hours of work.
That sounds too promising as a salary, doesn't it? Apply for this job if you want a great remuneration coupled with some good quality work.
New Cheap Eats To Hog On In Toronto.
It's only fair to love cheap thrills when they are totally mouth watering and also pocket friendly. With a large population of mainly students, such a place has to have areas where people can resort to any time of the day just to grab a bite. These cheap thrills are needed in life and the importance of them are self explanatory. Here is a list of five new cost effective and pocket friendly eateries in Toronto that you'll absolutely love-
1) Somun Superstar
The main highlight of this place is the delicious baked bread which comes in the form of a base for their absolutely delicious sandwiches. And the best part is that each one of them comes loaded with Cevapi, ranging from $10-$13.
2) The Momo House
Who doesn't fancy oneself a nice platter of dumplings from Tibet? Head to Parkdale for a scrumptious meal specialising in Tibetan momos. What's amazing about it is that it comes in flavours, ranging from Tandoori momos to chicken momos, all priced at about $5 to $7, hence, not creating a hole in your wallet.
3) The Daily Dumpling Wonton Co.
Here, the bowl of wontons are just about $10 and it also has some impeccable Shanghai soup dumplings. What's amazing about this place is how cost friendly it is!
4) Colombian Street Food
The woman who was behind the Columbian Stall at Market 707 now has a shop of her own at Junction triangle. Mouth water corn flour empanadas are just for about $3.5 each. The arepas and Cassava fries are also less than $10 and shouldn't be passed!
5) Matha Roti
This beautiful restaurant in Harbord village basically specialises in East Indian style rotis and biryanis. A roti is basically a flatbread. Some nice hakka chilli roti and Malai kofta will leave your taste buds on fire and your pocket happy, and your tummy content!