4 Ways To Increase Your Express Entry Points For Canada PR
Express Entry is the fastest, and most popular way to  get Canadian permanent residence. But since candidates have to compete against each other to be invited to apply, it's important to do everything you can to maximize your Express Entry points!
So we are listing few points which can help you increase your Express Entry Points.
Improving your IELTS score is the number one way to increase your points. On their own, good IELTS results can get you up to 160 points.
But if you have good IELTS and post-secondary education can get you an additional 50 points. Good IELTS andat least three years of work experience can get you another 50 points.
You need to score at least Canadian Language Benchmark (CLB) 7 to be eligible for Express Entry under the Federal Skilled Worker program, which is at least 6.0 on each language ability on the IELTS. But if you can score CLB 9 in all language abilities, you could be looking at up to 260 Express Entry points for just your language ability.
2. SPOUSAL/SIBLING POINTS
It may not apply to some candidates, but if you have a spouse or common-law partner, you may be missing out on some points you can claim.
There are three possibilities here, and it's worth looking into them all.
First, your spouse or partner may get you more points. By retaking a language test, or getting an educational credential assessment (ECA) for any post-secondary education they have, your spouse or partner could increase your Express Entry points.
Second, you may actually have a higher score as a single applicant.Since your profile is scored differently depending on whether or not you have an accompanying spouse or partner, depending on your spouse or partner's profile, you may actually increase your score if you list them as non-accompanying. If you are granted permanent residence, you can still sponsor them to join you in Canada, but it does mean a period of separation.
Third, your spouse may actually be the stronger applicant. You should definitely run through the exercise of trying to calculate how many points your spouse would get if they were the principal applicant, with or without you accompanying them.
Immigration Tip: If you and your spouse or partner are both strong candidates, you can each submit a profile to the Express Entry pool and list each other as accompanying. That way you double your chances of success!
Going back to school is a pretty big investment to increase your score, but it can also have a big impact. A short program like a one-year post-secondary certificate could get you a lot of points. If you already have one post-secondary degree of three years or more, worth 120 points, and take a second one-year program, you can claim an additional 8 points for just education. If you already had CLB 9, and two years of Canadian work experience, you can claim an additional 50 points for skills transferability. That's 58 total additional Express Entry points.
4. FRENCH
A significant number of CRS Express Entry points are available for proficiency in English and/or French.
As was the case before the changes introduced on June 6, single permanent residency candidates received up to 136 points for their first official language, and up to 24 points for their second official language. Candidates with an accompanying spouse/common-law partner can receive up to 148 points for the first language (taking into account both partners' language skills), plus an additional 22 points for a second language (the accompanying spouse/partner may only be assessed for one language).
Canada PNP Programs Where you can apply without A Job Offer

Canada is a great destination for people who intend to build their businesses, education, finance, and social life. Canada extends a welcoming hand to immigrants who intend to live in any of its provinces and they are encouraged to apply through a paper-based process or through its online process by express entry.
However, a lot of people apply through the express process in order to access the provincial nominee programs(PNP). Each province has it's own PNP program and how you apply depends on the PNP program that you're applying to but first, you need to meet the requirements that make you eligible to apply to a province.
In order to motivate people to stay and earn an honest living, there are five(5) Canadian provinces whose PNP programs do not require a job offer.
These provinces offer immigration to applicants without a valid job offer on the basis that they are able and willing to work. The criteria for being eligible for their PNP program includes scoring at least 60 points in the province's point grade system, identity proof, at least one year of tertiary education, at least one year of working experience in the last ten years relating to a specific field or occupation, and legal age, amongst others. These provinces are:

Saskatchewan Immigrant Nominee Program ( SINP)
This province is well known for grain farming and the numerous natural water bodies that it has. Its capital is Regina and it is populated with over one million people that are happy to welcome immigrants from diverse backgrounds. This province offers employment to skilled individuals that are willing and able to work in modern industries and facilities in the province and thereby contribute efficiently to the growth and development of Canada's economy.

Quebec Skilled Workers Program ( QSWP)
This is the second most populated province in Canada and it takes French as a second official language. The economy of this province is highly dependent on information and communication technology, pharmaceuticals, aerospace, biotechnology, and few natural resources. Its interaction with modern trends makes it a great choice for immigrants that wants to apply for a PNP program without a job offer.

Alberta PNP Express System
This province is Canada's fourth-most populated province and its capital is Edmonton. It boasts of several minerals and natural bodies. Its economy thrives on petroleum, agriculture, and technology. Alberta is the primary supplier and service hub for Canada's crude oil.

Nova Scotia Provincial Nominee Program
Nova Scotia ( New Scotland) is Canada's second-smallest province as well as the second densely populated province in Canada. Its capital is Halifax and it has one of Canada's major seaport. Its first criteria to be qualified for the PNP program is to be within the age bracket of 18-49 years while the other criteria remain the same with the other provinces listed above.

Prince Edward Island PNP Through Express Entry
This province is Canada's smallest and most densely populated province. Its capital is Charlotte town and its economy thrives on agriculture, fishery, and few modern industries such as ICT, biotechnology, aerospace, and tourism. This province does not support a specific job list. It supports skilled workers from different cultures who are willing and able to work.
Best 10 Immigration Lawyers in Toronto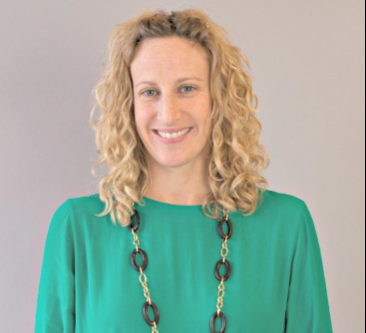 Immigration and the process of citizenship can be a very tricky one. More often than not, the special technicalities of the process require expert advice and guidance. In such a case, a good immigration lawyer is indispensable. An immigration lawyer will explain the details of the process and help with the legal loopholes whenever necessary. It is the job of such a lawyer to ensure that immigration for the client is smooth and hassle-free, and that all the legal necessities have been fulfilled. Here is a list of the top 10 immigration lawyers in Toronto:
Ilene Solomon Immigration Law: Ilene is an alumnus of Yale University and the University of Toronto Faculty of Law. She is licensed to practice law in both Canada and the US. Her clientele spreads across various fields, including performing arts, medicine, and engineering to name a few. She is a member in good standing of the Law Society of Ontario, the Ontario Bar Association's Immigration Law Section, the Canadian Bar Association, and the Massachusetts State Bar. She represents individuals and businesses in the areas of Canadian and U.S. immigration and citizenship law. Ilene provides step by step strategies and assistance tailored to every unique situation in an accessible, timely, and cost-effective manner. Ilene works diligently to make the process as simple, straightforward, and efficient as possible, and keep clients informed every step of the way.
Mario De Bellissimo: Mario D. Bellissimo is a graduate of Osgoode Hall Law School and a founding associate of Bellissimo Law Group. Mr. Bellissimo is a Certified Specialist in Citizenship and Immigration Law and Refugee Protection. His practice is focused primarily on litigation with an emphasis on immigration inadmissibility. Mr. Bellissimo has appeared before all levels of immigration tribunals and courts including the Supreme Court of Canada. He has been aboard numerous committees involving Citizenship and Immigration Canada, the Canada Border Services Agency, the Immigration and Refugee Board and Continuing Legal Education. He represents clients from all over the world and Bellissimo Law Group is exclusively committed to Canadian citizenship, immigration and refugee matters. The firm handles thousands of files each year and represent clients at every stage of the process.
Mendel Green QC: Mendel Green, Q.C., is the founding partner of Green and Spiegel LLP in Toronto. He is a member of the Ontario Bar and is certified by the Law Society of Upper Canada as a Specialist in Citizenship and Immigration Law.  In 1974, he was appointed Queen's Counsel. Mendel is considered an expert in all aspects of immigration law. In one of his most prominent case rulings, Singh vs. The Minister of Employment and Immigration, the Supreme Court of Canada struck down the former refugee hearing system and a new and fair process was implemented requiring the Immigration and Refugee Board to give an oral hearing to any claimant. The decision in this case was one of the most important administrative law decisions of the century. Via this case, and many others, he has aided in shaping the immigration law of Canada time and again.
Shoshana T. Green: Shoshana Green is a partner at Green and Spiegel LLP in Toronto, and has been practicing immigration law for more than 20 years. She has extensive experience in all areas of Canadian immigration. Shoshana is certified by the Law Society of Ontario as a Specialist in Citizenship and Immigration Law. She also is listed in the Who's Who Legal of Corporate Immigration Lawyers which is considered to be The Official Research Partner of the International Bar Association, as well as in The Best Lawyers in Canada editions for the specialty of Immigration Law. Shoshana has been practicing exclusively in the field of immigration, citizenship and refugee law, handling all types of matters.
Howard D. Greenberg: Howard is certified as a specialist by the Law Society of Upper Canada as an Immigration Law Specialist. He has a vast experience in all sorts of matters related to immigration law and citizenship and has a very wide client base. He is a member of various law societies, including the Law Society of Upper Canada, the American Immigration Lawyers Association, the Canadian Bar Association, Citizenship and Immigration Section. He has also chaired the Law Society's Certification Committee responsible for certifying lawyers in Immigration Law.
Kyle Hyndman: He is a member of McCrea Immigration Law. He has often been hailed as one of Canada's best immigration lawyers, with a reputation for providing razor-sharp advice on immigration strategy to individuals and all sizes of businesses. Kyle took a break from his practice in 2012 to write an award-winning master's thesis on the immigration law-making process. He is not only an excellent lawyer but is also a great host, and an avid gardener, all of which add to his eccentricity.
Ravi Jain: Ravi Jain is a Managing Senior Lawyer at Green and Spiegel LLP in Toronto operating under his own professional corporation. He is able to practice both U.S. and Canadian immigration law in Ontario. He has over 19 years of practice experience and is among a small percentage who are certified by the Law Society of Ontario as Specialists in Immigration Law. Ravi has been invited to address committees in both the Canadian Senate and Canada's House of Commons as a subject matter expert in immigration law on several occasions. He was presented with the Diamond Jubilee Medal by command of Her Majesty the Queen in recognition of his significant contributions to Canada. He practices all aspects of immigration law. His work covers all three divisions of the Immigration and Refugee Board and the Federal Court of Canada. Ravi has successfully argued many cases, particularly involving parental and spousal sponsorship, detention reviews, refugee hearings, residency appeals, deportation appeals, criminality appeals, stays and applications for leave and judicial review. He also provides assistance in obtaining green cards.
Matthew Jeffery: He is one of the most sought after and best-reviewed immigration lawyers in Canada. With a long-standing experience and a large client base, he has handled cases relating to all aspects of immigration law. He is known as a precise, methodical and very efficient lawyer who provides the clients with in-depth and accurate solutions to their unique immigration problems.
Betsy Kane CS: Betsy Kane has practiced Canadian citizenship and immigration law exclusively since 1994. Betsy's practice focuses is on corporate immigration legal services. In 2009, Betsy Kane was certified by the Law Society of Ontario as a specialist in citizenship and immigration law. Betsy has volunteered with the Canadian Bar Association, National Immigration Section Executive Committee over the course of her career. She has served as a Member-at-Large and Stakeholder Relations Liaison and worked to help the section launch it's presence on social media. She has also served as a volunteer for the Ontario Bar Association (Immigration Section). Betsy is frequently called upon as a subject-matter expert and has spoken at legal and industry conferences, to the media and in academic forums.
Sergio R. Karas: He is a Canadian lawyer (Barrister and Solicitor) Certified Specialist in Canadian Citizenship and Immigration Law by the Law Society of Ontario and an internationally recognized expert in Canadian immigration law.  He is a member of the Law Society of Ontario, the Canadian Bar Association (CBA), Past Chair of the Citizenship and Immigration Section of the Ontario Bar Association (OBA), Past Chair of the Immigration and Nationality Committee of the International Bar Association (IBA) and Past Chair of the Canada Committee of the American Bar Association (ABA) Section of International Law. He is also a member of the  American Immigration Lawyers Association (AILA) and has been invited on numerous occasions to address lawyers and human resources managers at major international professional gatherings. He is listed in "Who is Who in Corporate Immigration Law", Best Lawyers, and has been named "Platinum Client Champion" by Martindale Hubbell as a leading immigration lawyer. Mr. Karas has been instrumental in effecting changes to Canadian immigration visa policies. Multinational corporations and community organizations alike engage him in an advisory capacity, conducting staff seminars and providing guidance. He was a member of the Board of Directors of JIAS (Jewish Immigrant Aid Services) in Toronto for ten years.
How to Find a Job in Canada ? Here is the Guide
If you are failed to find a job in Canada and wondering what steps you are missing or doing wrong,dont worry, here we are with the complete guide which will help you find work here. Here I am writing the best 6 things you must care of while applying for job in Canada.
1.Setup your resume in a way Canadians like
The resume format in Canada must contain (in this order):
1. Your contact information
2. Professional / career information
3. Work experience (Add extra details if it's related to the job you are applying)
4. Education / professional development
Where available, you may also add technical skills and volunteer experience/community involvement.
2. Do not bomb your resume/cv to many companies
One of the most common mistakes people seeking jobs are doing is bombing their same resume or cover letter to so many different companies. Most companies have hired 3rd party networks to handle the applications and there are chances that the same 3rd party company will receive your application for different job applications. Be selective in your job search and apply for a job you feel you are the right candidate for, do not form an attitude of I can do any job anywhere.
3. Be enthusiastic
Make sure you have a contact for the company and follow up within a week of submitting your resume to show your interest. "Thank-you" emails after an interview set you apart from other candidates applying for jobs in Canada. These marginal gains can add up to getting a job in Canada.
4. Use the resources available to you
Websites such as LinkedIn or Indeed are the best tools to look for a job. The Linkedin tool for professionals is effective in your online resume and network building. Recruiters and employers are using this tool every day to source candidates for jobs in Canada. Further, you will find lots of job listings in indeed website.
5. Get your qualification accredited (If required)
Your profession may require your foreign qualifications to be accredited in Canada. Professions such as teaching, physiotherapy, nursing, and social work, among others, usually require additional accreditation. This process can take a while, so be prepared.
6 Be confident and active
Moving to a new country is a challenge. Finding jobs in Canada when you have to build your support network from scratch is not that easy as it looks from far. So just be confident, it is tough but very much possible.
Also check in with your local library, as many host regular sessions with tips for getting jobs in your area.