Discounts and Benefits For Students in Canada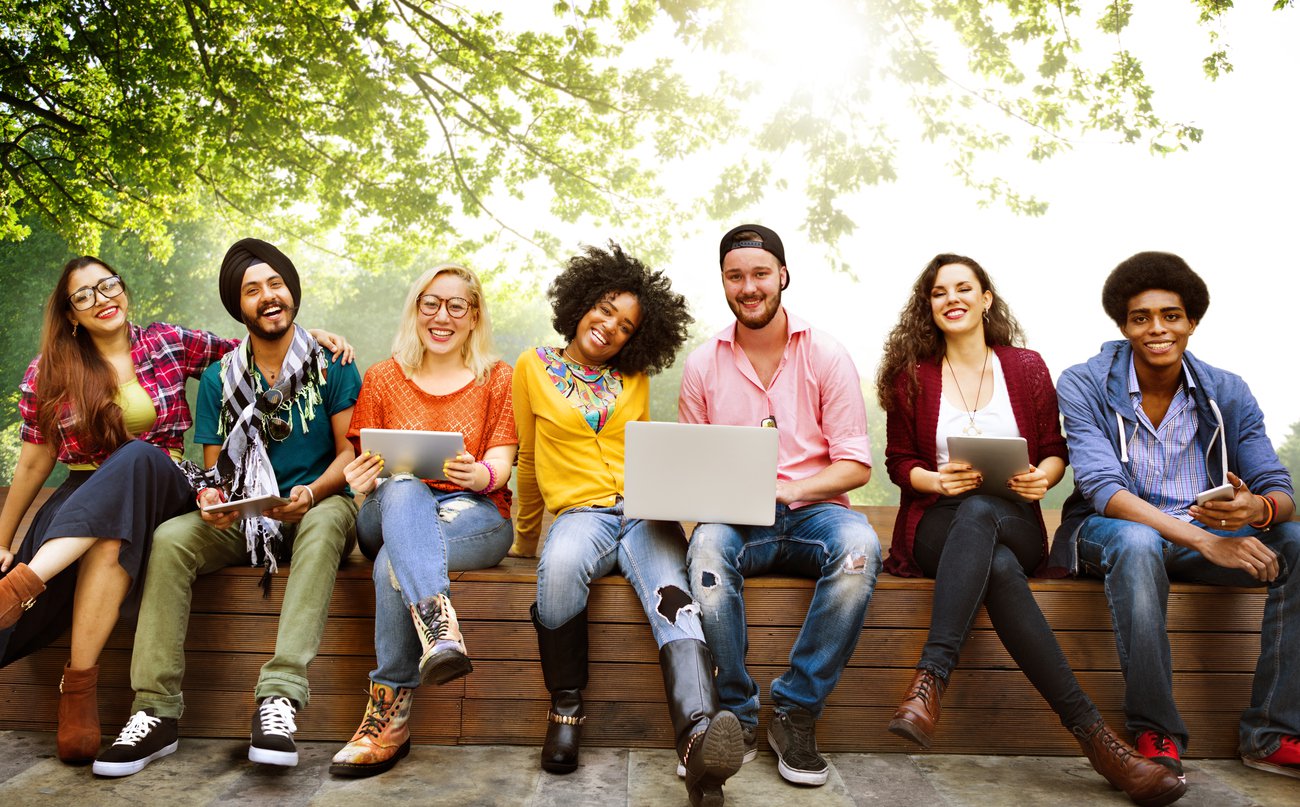 The life of a student can be tough and expensive. after paying for tuition, courses, study materials, and rents, little to no savings are left. things can be particularly difficult for those who are not working part-time. Thanks to various student discounts available all across Canada, students have an easier time making ends meet, while some even manage to squeeze in a bit of leisure. These discounts can be availed at various partner stores by showing the student identification card.
STUDENT SAVINGS CARDS AVAILABLE IN CANADA:
There are 2 major savings cards which are a must-have for every student:
ISIC Canada Card: The membership costs $20 for one year. Students can avail discounts on electronics, travel, food, and clothing all across Canada. There is an additional of up to 40,000 international discounts available for members and cardholders.
SPC Savings Cards: Membership can be purchased for $10 for one year. One can apply for membership online, on mobile apps, as well as by physically going to a partner retail store and getting a plastic card. With a wide network of over 450 partner stores, this card is a necessity for students looking for discounts.
SHOPPING AND RETAIL DISCOUNTS:
Adidas: 30% discount on store items and 15% discount on outlet items are available for Canadian students, subject to exclusions. Click here to avail Adidas student discount
Bently: Bently offers 10% off on regular items and up to 5% off on sale items to SPC Cardholders.
Calvin Klien: participating stores across Canada offer up to 15% off o selected items to SPC members.
Puma: students can avail a discount of up to 15% on the online store, applicable on select items.
SoftMoc: 10% off is provided on both store and online purchases.
TRAVEL DISCOUNTS:
Air Canada: students with Aeroplan membership can purchase Air Canada Student Pass which provides them with 6 one way trip credits.
CheapOair: there are exclusive discounts for students on certain flight tickets, SPC members can avail up to 15% off on flight tickets.
Contiki: valid ISIC and SPC members are given a discount of up to $150.
Hotels.com: SPC student members can claim 40% off with an additional 8% off on production of ID.
ELECTRONICS DISCOUNTS:
Apple: valid ID-holders are eligible for education pricing on MacBooks, iPads, and other products.
Dell: SPC membership provides a minimum of a 5% discount on every purchase.
Lenovo: 25% discount is given on ThinkPads, and 20% on other products to students who can verify their status via ID.me
Microsoft: it provides a 10% discount on select items and free Office 365 Education to Canadian students.
FOOD, RESTAURANT, AND BAR DISCOUNTS:
Bulls Eye Bar & Grills: SPC members get 15% off on regular priced food items.
Burger King: Combo meals can be bought at a discount of 10% by showing valid SPC membership.
Domino's: select partner stores to provide ISIC members with a discount of up to 30%
KFC: valid SPC cardholders get a discount of 10% on Big Box Meals.
EDUCATION DISCOUNTS:
3Sixty Education: 3Sixty Education in Ontario gives a 10% discount on 30 tutoring classes and a 10% discount on select credit courses to students who have a valid SPC membership card.
Alpha Textbooks: valid SPC cardholders can get a 30% discount on Alpha Textbook school supplies and in-store products.
OneClass: Students who have a valid SPC memberships get $5 off any OneClass study guide subscription plan.
FINANCE DISCOUNTS:
Continental Currency Exchange: Students under the age of 25 years can get free Student VIP Cards at any Continental Currency Exchange branch.
Interchange Financial: SPC members are eligible for free shipping at Interchange Financial Currency Exchange.
National Bank of Canada: National Bank of Canada offers special savings packages to students., which offer a lot of aid in furthering their education and basic needs.
NEWSPAPER DISCOUNTS:
The Globe and Mail: Students who are Yconic members are eligible for discounts on subscription fees to The Globe and Mail newspaper and Globe Unlimited all-access pass.
The New York Times: The New York Times offers up to 50% off on subscription fees to students who can verify their educational status.
HEALTH AND FITNESS DISCOUNTS:
Dr. Allyson Tang Optometrist: Students who have a valid SPC membership card can get a 30% discount here.
Healthy You Supplements and Nutrition: there is a $10 student discount to SPC members who spend $30 or more on select products.
Plant Therapy: Plant Therapy offers a $10 student discount code to SPC members who spend $25 or more online.
Skincare Studio: SPC members get a 10% student discount on select medical spa services and products.
Canada's Top Doctor Suggests To Wear A Mask While Having Sex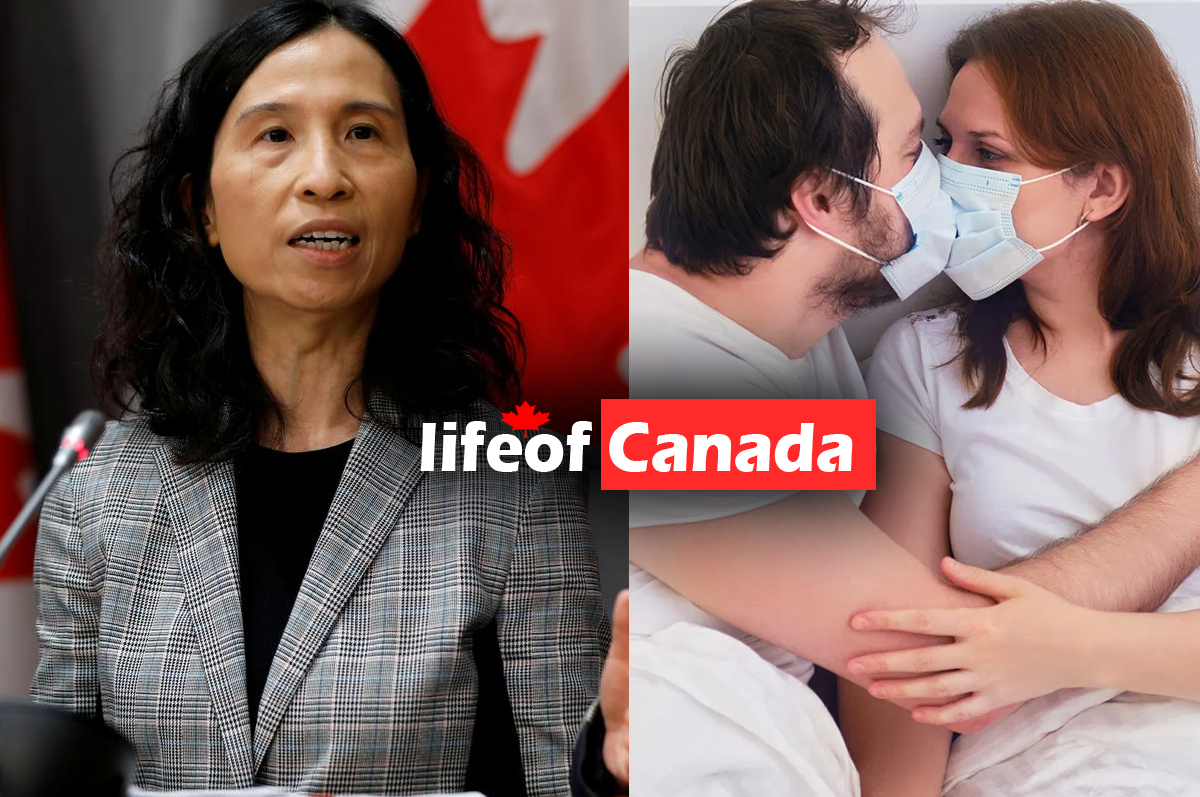 Canada's chief medical officer suggests the masses to skip kissing and wear masks while having sex to protect themselves from catching the virus. She also suggested that going solo is considered to be the lowest risk-related sexual option in a pandemic like this.

The doctor went on stating that there is little risk that COVID could be transferred by vaginal fluids or semen. However, indulging in sexual activity can be extremely problematic if a person indulges in kissing and other acts of touch. COVID is easily transferable by acts involving closeness, however, there are a lot of activities that you can indulge in by minimizing the adverse effects of it.

One ought to avoid face-kissing and other acts of touch and proximity that could be problematic to the couple. However, the lowest risk involved during sexual activity is when you're the only partner involved, a solo act.

Sexual health is definitely an intrinsic part of the overall health of a person and Canadians should indulge in such acts of pleasure while safeguarding the progress that the country has made with regards to the pandemic. Canada has reported 129,425 cases of COVID-19 and 9,132 deaths, as of Sept 1.
4 Reasons to Invest in Stocks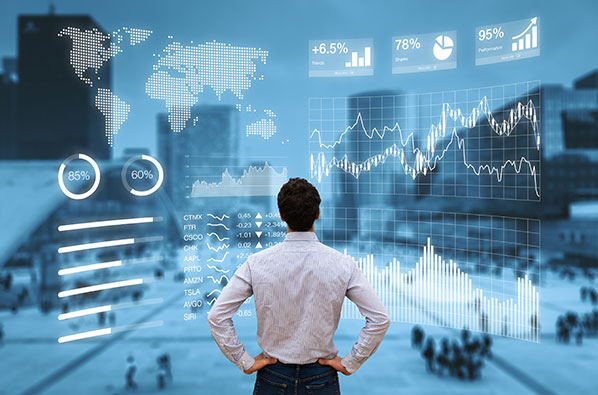 The stock exchange market is a public and internationally recognized market that brings together buyers and sellers of shares which may represent assets that are linked to the ownership of companies that are either publicly or privately owned. This market exists solely for the purpose of creating a platform for buyers and sellers of stock to trade either through centralized exchanges or over the counter.
Based on historical reports, the stock has proven to provide the highest return amongst numerous assets in a short period of time. This success is attributed to the highly regulated system by which it operates. It is a tested and trusted platform to invest your money. A well-calculated investment will provide huge returns. There are numerous reasons to invest in the stock exchange market but here are a few of them.
Wealth and Investment.

The stock exchange market is a platform for tangible investment, capital gains, and accumulation of long term wealth. Investing in a stock market has proven to provide the highest return within a relatively short period of time with an added advantage over tax irrespective of the market economy and the financial value of your investments. There is also security against possible inflation in the future which can cut down your finances.
Avenue for diversification of income and portfolio
The stock exchange market offers several financial instruments such as bonds, shares, and derivatives owned by public or private bodies. This provides investors with a wide range of options to invest their money. It also comprises of several national and international companies selling shares to the public. This composition provides investors with multiple choices to invest in and easily optimize their income rather than committing all their resources into one.
Transparent System

The stock exchange market is a secured and well-informed platform to invest because its activities are transparent and regulated by a legally authorized and recognized body that ensures that the rights of people trading in the market are protected. They also reduce the risk of fraudulent activities of some companies. There are techniques put in place to monitor the activities of the market. There are also market observers that provide credible explanations for the historical performance of the market and its stock.
Leverage to Ownership

Buying a company's (or companies) shares signifies an implied partnership or ownership of a business. This means that the investor enjoys certain privileges such as first-hand updates on the company's data, the profit of the company and contributing to the strategic development of the company. This is actually based on the percentage of his shares. It is also an avenue to be a partner with top and upcoming businesses that are either national or international owned.
Summary

Investing in the stock exchange market is a smart investment opportunity that is secured and reliable. It hold a wide range of financial instruments that if properly invested in, can provide a larger return. Although, amongst all the financial instruments being traded in the stock exchange market, investing in shares have proven to be the asset with higher returns. The stock exchange market is also an opportunity to invest globally and be part of a country's national prosperity. Although it comes with its own risks, a well calculated investment is worth engaging in.
ALL YOU NEED TO KNOW ABOUT THE NOVEL CORONAVIRUS
Coronavirus has quite suggestively brought down the world to its knees. Major countries across the globe are trying their level best to protect their citizens from catching the infection. While the situation in Italy, France, Iran, China, and other widely infected countries can be very heartbreaking, they have caused also caused a wide-scale panic among people. With entire nations locked down, there is absolutely no global, or intranational mobility, and the people across the world have compulsorily locked themselves up in their homes to stay safe and prevent the spread of this pandemic. Since very little was initially known about the virus, and the global collective efforts are aimed at containing the pandemic as opposed to researching about the virus in detail, there is a lot of misinformation about the disease, the virus, it's, symptoms, prevention methods, etc. which has contributed to widespread mass hysteria.
In light of the recent events, it is not only absolutely necessary to quarantine yourself and your family but also to check the credibility of the information that you come across. This article is a comprehensive capsule of all the information that you might need to understand the disease better and to subsequently prevent it.
WHAT IS THE CORONAVIRUS:
Coronaviruses are a large family of viruses that may cause illness in animals or humans.  In humans, several coronaviruses are known to cause respiratory infections ranging from the common cold to more severe diseases such as Middle East Respiratory Syndrome (MERS) and Severe Acute Respiratory Syndrome (SARS). The most recently discovered coronavirus causes coronavirus disease COVID-19. This virus belongs to the family of the SARS (Severe Acute Respiratory Syndrome) viruses and is the second type of coronavirus under this family. A previous coronavirus had emerged in the early 2000s but was neither as fatal nor as widespread as this. The virus that causes COVID-19 and the one that caused the outbreak of Severe Acute Respiratory Syndrome (SARS) in 2003 are related to each other genetically, but the diseases they cause are quite different. SARS was more deadly but much less infectious than COVID-19. There have been no outbreaks of SARS anywhere in the world since 2003.
The virus has been named as the SARS-COV2, and the disease caused by it is called the COVID-19, or the Coronavirus Disease of 2019. The virus is supposed to have emerged in the wet markets of Wuhan, China, and according to experts, it has been around for a while. The virus started causing trouble in around November last year, and the outbreak in China began in December 2019 (hence naming the virus after the year in which it surfaced.)
HOW DOES IT SPREAD: 
Unlike measles, the coronavirus is not known to be airborne. It primarily spreads through contact between the infected person and another healthy person. When an infected person sneezes or coughs, the particles of his saliva transmit the virus. This is the reason why respiratory etiquette, ie, covering the mouth while coughing or sneezing is being so stressed upon. These droplets land on objects and surfaces around the person. Other people then catch COVID-19 by touching these objects or surfaces, then touching their eyes, nose or mouth. People can also catch COVID-19 if they breathe in droplets from a person with COVID-19 who coughs out or exhales droplets. This is why it is important to stay more than 1 meter (3 feet) away from a person who is sick. It is not certain how long the virus that causes COVID-19 survives on surfaces, but it seems to behave like other coronaviruses. Studies suggest that coronaviruses (including preliminary information on the COVID-19 virus) may persist on surfaces for a few hours or up to several days. This may vary under different conditions (e.g. type of surface, temperature or humidity of the environment).
WHAT ARE THE SYMPTOMS OF COVID-19:
There is widespread ambiguity about the symptoms of the coronavirus. These symptoms are usually mild and begin gradually. Some people become infected but don't develop any symptoms and don't feel unwell. Most people (about 80%) recover from the disease without needing special treatment. Around 1 out of every 6 people who get COVID-19 becomes seriously ill and develops difficulty breathing. Older people, and those with underlying medical problems like high blood pressure, heart problems or diabetes, are more likely to develop serious illness. People with fever, cough and difficulty breathing should seek medical attention. While the virus has shown to be life-threatening among the elderly, people of all age groups are susceptible to contact the disease, although in younger people, the virus causes mostly mild infection. Persons with pre-existing medical conditions (such as high blood pressure, heart disease, lung disease, cancer or diabetes)  appear to develop serious illness more often than others. The incubation period is estimated to be around 1-14 days, with 5 days being the most common However, there have been a few isolated cases where symptoms started to show after as many as 27 days.
The most common symptoms include:
Fever
Tiredness
Dry cough
Certain rare symptoms include:
Aches and pains
Nasal congestion
Runny nose
Diarrhea
Sore throat
IS THERE ANY AVAILABLE TREATMENT?
While the global effort is aimed at finding a quick cure to the disease, and the first shot of the test vaccine has been administered to a volunteer in America, there is still no definitive cure for the disease known to medical science. Doctors all over the world are trying medicines to manly contain and cure the symptoms, which has proven fruitful in a number of cases so far. People are largely relying on traditional and home remedies to alleviate the symptoms as well. As of now, there is no evidence that a present medicine or set of medicines is a definitive cure. Antibiotics do not work against viruses, they only work on bacterial infections. COVID-19 is caused by a virus, so antibiotics do not work. Antibiotics should not be used as a means of prevention or treatment of COVID-19. They should only be used as directed by a physician to treat a bacterial infection.
Due to the lack of information about the cure, and the ease of transmission of the disease, all tested and suspected patients are hospitalized and kept in isolation, where they are monitored, and treatment is provided to them.
HOW TO PREVENT CATCHING THE VIRUS:
Since the virus is known to transmit through contact, it is best to stay away from crowded places, or where you may come in contact with a large gathering of people. With the recent lockdowns and widespread self-quarantine, the majority of public places have been shut down. It is still very important to practice social distancing from neighbors, even family members if they start showing symptoms. If you have come in recent contact with someone who has returned from one of the infected countries or places, it is highly advised to practice self-isolation and get yourself checked immediately in case you show symptoms.
To prevent infection and to slow transmission of COVID-19, do the following:
Wash your hands regularly with soap and water, or clean them with alcohol-based hand rub.
Maintain at least 1-metre distance between you and people coughing or sneezing.
Avoid touching your face.
Cover your mouth and nose when coughing or sneezing.
Stay home if you feel unwell.
Refrain from smoking and other activities that weaken the lungs.
Practice physical distancing by avoiding unnecessary travel and staying away from large groups of people.
While the lack of more information is the main reason for the global alarm and confusion, we know enough to keep ourselves and our families safe and healthy. These times have taken a toll on the mental well-being of many people as well, and people are reporting depression and anxiety caused due to the situation. It is therefore of utmost importance to filter the information that reaches us and use it to educate ourselves instead of creating fear. It is only through high levels of personal hygienes, self-care, co-operation with the government and health care specialists that we can battle this virus successfully.