Top 10 Indian Restaurants in Brampton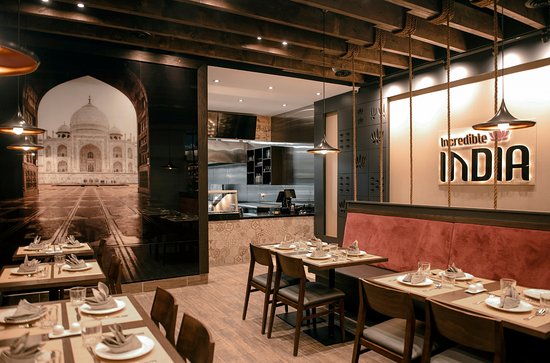 Leaving one's country behind to make a life can be quite a daunting task. While films, music, entertainment and fashion can stir up the nostalgia in the NRI desi hearts, one thing that adds to the pain of staying away from home is the dearth of Indian food. Thankfully, the desi community staying oversees has just the solution for it. By setting up n number of Indian restaurants, they've made the stay of die hard foodies much much easier. No matter what time of the day it is, or what kind of food you're craving, whenever you need an escape from vilaayati-khana, these eateries are at your service! Whether you need a quick chai break, a place to take all of your lovely extended family for Sunday brunch, a place to impress your boss with the uniqueness of your culture, or just a romantic fine-dine experience with your sweet-heart, we've got you covered. Here are the ten best restaurants in Brampton:
1.BRAR'S GRAND:
A buffet favorite, this place offers lunch at $25 on weekends, which drops to $15 on weekdays. Some of the best dishes here are the Indian street food bhel puris, samosas and gol gappas, which will leave you wanting more. It's an ultimate family favorite, and you can find a seat here on weekends with much difficulty. It's a perfect example of east meets west in terms of décor and ambience, and is sure to strike a chord with anyone who visits.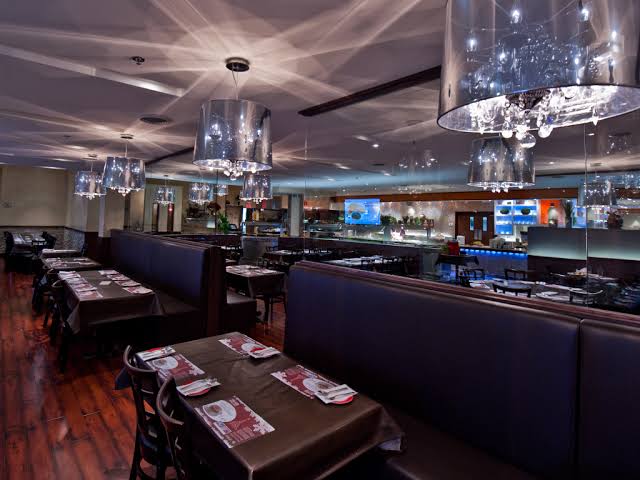 2. TANDOORI FLAME:
This place is synonymous with heaven for buffet enthusiasts. It offers 12 food stations, which serve any cuisine one can think of. The options are so many, a revisit is necessary to exhaust them all. The food is carefully prepared and is popular among families with kids who can't tolerate very spicy preparation. This place s perfect for family dine outs.
3. KWALITY SWEETS AND RESTAURANT:
One will be lucky to find a seat here; the place is so full all the time! No naan anywhere in Brampton can match the one served here; team it up with butter chicken, or another savory curry, and you have the meal which will water your mouth every time you think of it. Be sure to give the customer recommended masala chai a try. Also, make sure to take back some delicious sweets to soothe your sugar rush!
4. INDIA'S TASTE:
This place is the house of flavorful curries and fluffy rotis. The staff is approachable, and the price is not too heavy on the pockets. The seating arrangements are comfortable and squeaky clean. For those looking for a warm, home-like and affordable place to go, this is just it!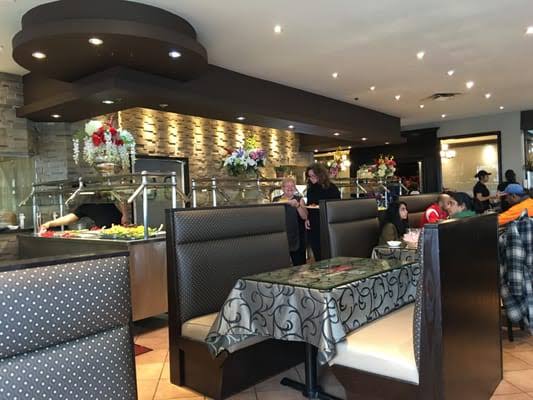 5.DOSA PARADISE:
This place has every variety of dosa under the sun, and lives true to its name. Customer favorite family dosa, which is 4 feet long and is made to perfection, is a must have. Apart from this, the delicious vada-sambhar, mango lassi, and uttapams are a guaranteed crowd pleaser.
6. FIRANGI:
While the name may be misleading, the place is as desi as it gets. With towering copper pillars, wooden furniture, and the perfect lighting, the ambiance of this place will surely rekindle the image of restaurants back home. The unique servings of food in tiffin boxes adds to the overall experience. All-time customer favorites are the rajasthani lao maas, malai kofta, and chicken curry; although there are ample options for vegetarians too.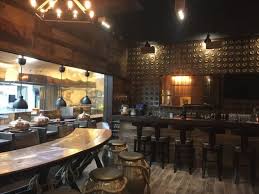 7. ANJAPPAR CHETTINAD:
An ode to the delicious south Indian food back home, this place is a delight to eat at. With a comfortable eating environment and friendly staff, this restaurant has easily made its place in the hearts of its customers. The weekend buffet at $ 10.99 is a steal. Serving steaming vadas, uttapams, idlis, and savory ramas and porottas, it is a much loved eating joint.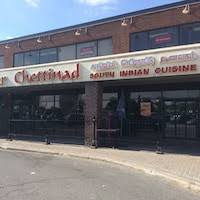 8. MIRCH MASALA:
This restaurant surely lives up to its name; it is a spice-lover's dream come true. Anyone who has been here even once will swear by the efficiency of the staff. Even though this place has attracted some criticism on the grounds of being on the pricey side, yet the food and ambiance is sure to make your dining experience great.
9. KING TANDOORI:
Hardcore Punjabis who often craves tandoori chicken at wee hours need not look any further. This place is tailor-made for them. While the interiors of the restaurant are kind of traditional and nothing too fancy, yet the food served here will make one forget everything around. One of the most celebrated and highly recommended dishes is the mint chicken, while all-time classics like daal makhni, paneer tikka, chhola bhatura and raita will surely make you shed a small nostalgic tear.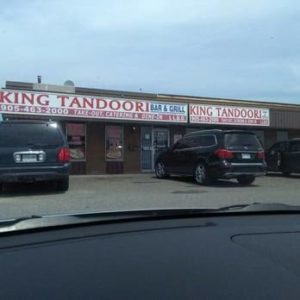 10. BOMBAY PALACE:
If you're looking for good and wholesome vegetarian food and an affordable buffet, this is just the place to go to. The food is fresh and flavorful, while prompt and efficient services will make the experience truly enjoyable. The cheerful ambiance is a sure shot mood lifter.
Top 10 Indian Restaurants In Surrey
While one may fancy various cuisines, Indian food is always a winner. The flavourful curries, soft rotis and naans, steaming rice and delicious sweets are sure to win hearts. Here is a list of top 10 Indian restaurants in Surrey, where you can find these, and much more:
MY SHANTI BY VIKRAM VIJ: this place has probably the most unique dishes to offer. The food is prepared from local ingredients and is a perfect blend of East-meets-West. Their cocktails are immensely popular. They offer the choicest Indian sweets like desserts, which make a perfect end for a perfect meal.
RAVIZ: This is a widely loved restaurant, and has received great reviews from almost every customer who has been here. The food has been given a modern twist from the traditional preparations, which makes it so unique and flavourful. The place is so good, that a customer even went to the lengths of saying that he did not want other people to discover this gem!
GULBERG RESTAURANT: The scrumptious food served here is reasonably priced, which makes this place very popular. There is a wide variety of both vegetarian and non-vegetarian food to choose from. Some of the most popular food items are beef nihari, fried fish biryani, chicken tikka, and tandoori chicken. The unique and extremely flavourful garlic naan will make you want more.
SAFFRON SUMMER:

 

Although this place can be a tad bit tricky to find, yet the experience makes it all worth it. The place is as fresh as its name suggests. In its own words, it promises "authentic Indian with a modern twist" and every Wednesday evening offers a "Street Food Fest" of 15 dishes for £14.95, which is well received by the customers. The staff is prompt and friendly, and the services up to the mark.
MEHFIL INDIA RESTAURANT AND SWEETS:

 

This place is very inexpensive, and offers one of the widest ranges of Indian food. The staff is well trained, efficient, and very welcoming. Customer favorites are the goat curry, palak paneer, tandoori butter rotis, and the perfect cup of sweet chai. They also have a plethora of sweets to choose from, which are deliciously made.
NANDINI'S BAR AND DINING: This is a popular choice among families. The place has been described as "warm and welcoming" by the customers. The food is fresh, well prepared and moderately priced, all of which makes this place an absolute winner among traditional Indian diners.
MAHEK RESTAURANT AND LOUNGE:

 

This restaurant is the ideal date night place. The interiors have comfortable and cozy booths, which make the experience of dining here very intimate and special. The lamb curry is reputed to melt in the mouth, and the menu offers certain never-seen-before items like vegetable shrimp pakoras. The staff id friendly and well trained, which ensures a fulfilling dining experience.
RASOI RESTAURANT INC: Another customer favorite, this place will want you to keep coming back for more. The goat curry is the chef's recommended, and the jasmine rice served here cannot be found elsewhere. The crispy pakoras, steamy vegetables, and spicy preparation is a heart winner. Their special sweet is Gajar Halwa, which is sure to remind one of home.
SATYA ASHA: This restaurant is run by a husband-wife duo, and is the ultimate paradise for vegetarians. They have a wide variety of vegetarian Gujarati cuisine which includes Dhokla, thepla, methi paratha and Gujarati Thalis. Their potato kachoris combined with lassi are highly recommended.
MAYURI INDIAN CUISINE: This place is a food lover's paradise. The food is prepared on the spot and is served in portions so big that a friend is required to help in finishing them. The staples like chicken tikka and matar paneer are delicious. They offer the tastiest masala and rava dosas. The showstopper Gulab Jamuns melt in the mouth and will make your heart dance with joy.