Top 10 Indian Restaurants in Brampton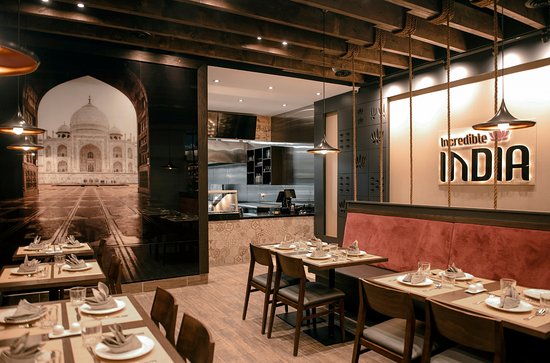 Leaving one's country behind to make a life can be quite a daunting task. While films, music, entertainment and fashion can stir up the nostalgia in the NRI desi hearts, one thing that adds to the pain of staying away from home is the dearth of Indian food. Thankfully, the desi community staying oversees has just the solution for it. By setting up n number of Indian restaurants, they've made the stay of die hard foodies much much easier. No matter what time of the day it is, or what kind of food you're craving, whenever you need an escape from vilaayati-khana, these eateries are at your service! Whether you need a quick chai break, a place to take all of your lovely extended family for Sunday brunch, a place to impress your boss with the uniqueness of your culture, or just a romantic fine-dine experience with your sweet-heart, we've got you covered. Here are the ten best restaurants in Brampton:
1.BRAR'S GRAND:
A buffet favorite, this place offers lunch at $25 on weekends, which drops to $15 on weekdays. Some of the best dishes here are the Indian street food bhel puris, samosas and gol gappas, which will leave you wanting more. It's an ultimate family favorite, and you can find a seat here on weekends with much difficulty. It's a perfect example of east meets west in terms of décor and ambience, and is sure to strike a chord with anyone who visits.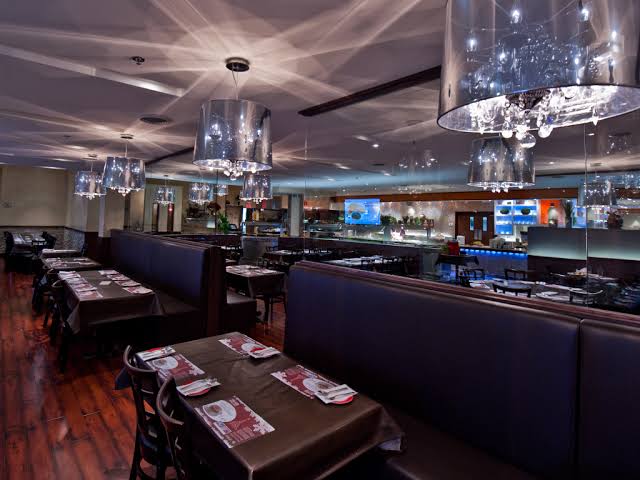 2. TANDOORI FLAME:
This place is synonymous with heaven for buffet enthusiasts. It offers 12 food stations, which serve any cuisine one can think of. The options are so many, a revisit is necessary to exhaust them all. The food is carefully prepared and is popular among families with kids who can't tolerate very spicy preparation. This place s perfect for family dine outs.
3. KWALITY SWEETS AND RESTAURANT:
One will be lucky to find a seat here; the place is so full all the time! No naan anywhere in Brampton can match the one served here; team it up with butter chicken, or another savory curry, and you have the meal which will water your mouth every time you think of it. Be sure to give the customer recommended masala chai a try. Also, make sure to take back some delicious sweets to soothe your sugar rush!
4. INDIA'S TASTE:
This place is the house of flavorful curries and fluffy rotis. The staff is approachable, and the price is not too heavy on the pockets. The seating arrangements are comfortable and squeaky clean. For those looking for a warm, home-like and affordable place to go, this is just it!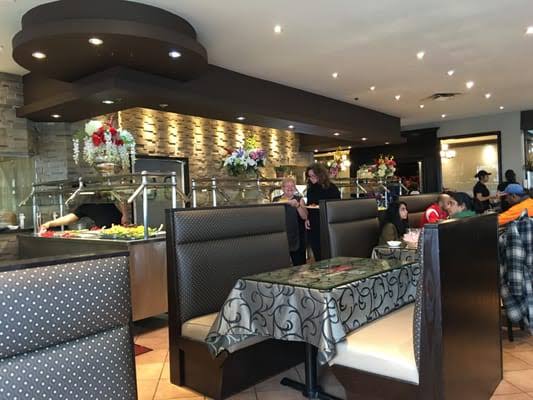 5.DOSA PARADISE:
This place has every variety of dosa under the sun, and lives true to its name. Customer favorite family dosa, which is 4 feet long and is made to perfection, is a must have. Apart from this, the delicious vada-sambhar, mango lassi, and uttapams are a guaranteed crowd pleaser.
6. FIRANGI:
While the name may be misleading, the place is as desi as it gets. With towering copper pillars, wooden furniture, and the perfect lighting, the ambiance of this place will surely rekindle the image of restaurants back home. The unique servings of food in tiffin boxes adds to the overall experience. All-time customer favorites are the rajasthani lao maas, malai kofta, and chicken curry; although there are ample options for vegetarians too.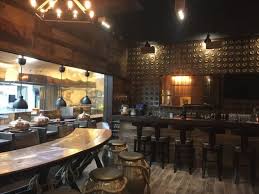 7. ANJAPPAR CHETTINAD:
An ode to the delicious south Indian food back home, this place is a delight to eat at. With a comfortable eating environment and friendly staff, this restaurant has easily made its place in the hearts of its customers. The weekend buffet at $ 10.99 is a steal. Serving steaming vadas, uttapams, idlis, and savory ramas and porottas, it is a much loved eating joint.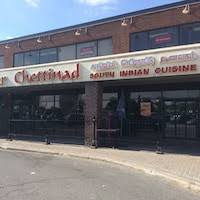 8. MIRCH MASALA:
This restaurant surely lives up to its name; it is a spice-lover's dream come true. Anyone who has been here even once will swear by the efficiency of the staff. Even though this place has attracted some criticism on the grounds of being on the pricey side, yet the food and ambiance is sure to make your dining experience great.
9. KING TANDOORI:
Hardcore Punjabis who often craves tandoori chicken at wee hours need not look any further. This place is tailor-made for them. While the interiors of the restaurant are kind of traditional and nothing too fancy, yet the food served here will make one forget everything around. One of the most celebrated and highly recommended dishes is the mint chicken, while all-time classics like daal makhni, paneer tikka, chhola bhatura and raita will surely make you shed a small nostalgic tear.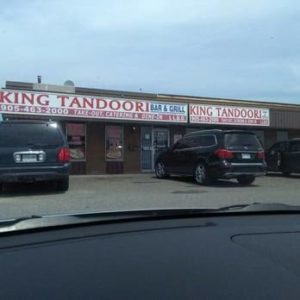 10. BOMBAY PALACE:
If you're looking for good and wholesome vegetarian food and an affordable buffet, this is just the place to go to. The food is fresh and flavorful, while prompt and efficient services will make the experience truly enjoyable. The cheerful ambiance is a sure shot mood lifter.
Best Indian Restaurants In Ottawa To Taste The Traditional Flavors!
Are you looking for a tangy and aromatic Indian Cuisine in Ottawa? Well, you are in the right place, here is the list of the best Indian restaurants that will make you crave for the desi flavors. You will find various Indian restaurants in Ottawa but selecting the one can be the most difficult task. Check out the few of the best ones to satiate your cravings. 
Explore The Best Indian Restaurants In Ottawa Now!
If you are an Indian and feeling homesick, these places will offer you the best exotic taste of true Indian food. What are you waiting for? Go and dive into these best Indian restaurants in Ottawa.
Coconut lagoon
Want to taste the south Indian dishes? Coconut lagoon is on the top of the list where you will get the fantastic taste that is worth it. However, the prices are a little high but you are going to die for the butter chicken and the tandoori lamb. Coming to the ambiance, you will get the best experience with a positive and peaceful vibe. 
Address: 853 St. Laurent Boulevard
Timing: 11 AM to 2 PM and 5 PM to 9 PM
Host India
If you are craving traditional food, host India is a great place to hit your craving. Be it any Indian subject, you will get each and every exotic Indian food item. According to the reviews, host India has the best food taste that makes everyone love the place. One of the favorite dishes you can try out here is the ginger chicken plate. Well, It is one of the best Indian restaurants in Ottawa in terms of taste. 
Address: 622 Montreal Road
Timing: 11 AM to 9 PM
Taj India Cuisine
It's time to dive into the most delicious food. Taj India cuisine is a small restaurant that is on the top of the list of best Indian restaurants in Ottawa. You must try the authentic taste of India with the perfect plating. Moreover, they have varieties of food picked from the entire Indian territory.
Address: 3009 Carling Ave, Ottawa
Timing: 11:30 PM to 10 PM (Mon to Sat), 4 PM to 10 PM (Sunday)
Kochin Kitchen
Well, if you are seeking to taste south Indian food with so many nonvegetarian items, Kochin kitchen is the one-stop place for Indian cuisine. Get the peaceful atmosphere with the best flavors of Indian every bite. Let's jump into the best Indian restaurants in Ottawa and melt our soul with delicious food items. 
Address: 271 Dalhousie Street
Timing: 11 AM to 2 PM and 5 PM to 9 PM
Fairouz
Among all the Indian restaurants in Ottawa, Fairouz has brilliant dishes to feast upon! Be it a food appearance or a presentation, this place is on the top of the list. Well, the menu changes from time to time. So, you will have something new every time you visit here. 
Address: 343 Somerset Street, W Ottawa
Timing: 5 PM to 9:30 PM
There is no doubt that Indian food has a satisfaction that no other food can provide. No matter where you are in the beautiful city, Ottawa, you will get the best Indian restaurants in Ottawa that will savor your taste buds. If you are planning a tour, these Indian restaurants will be there to provide you mouth-watering dishes! 
Best Indian Restaurants In Downtown Toronto!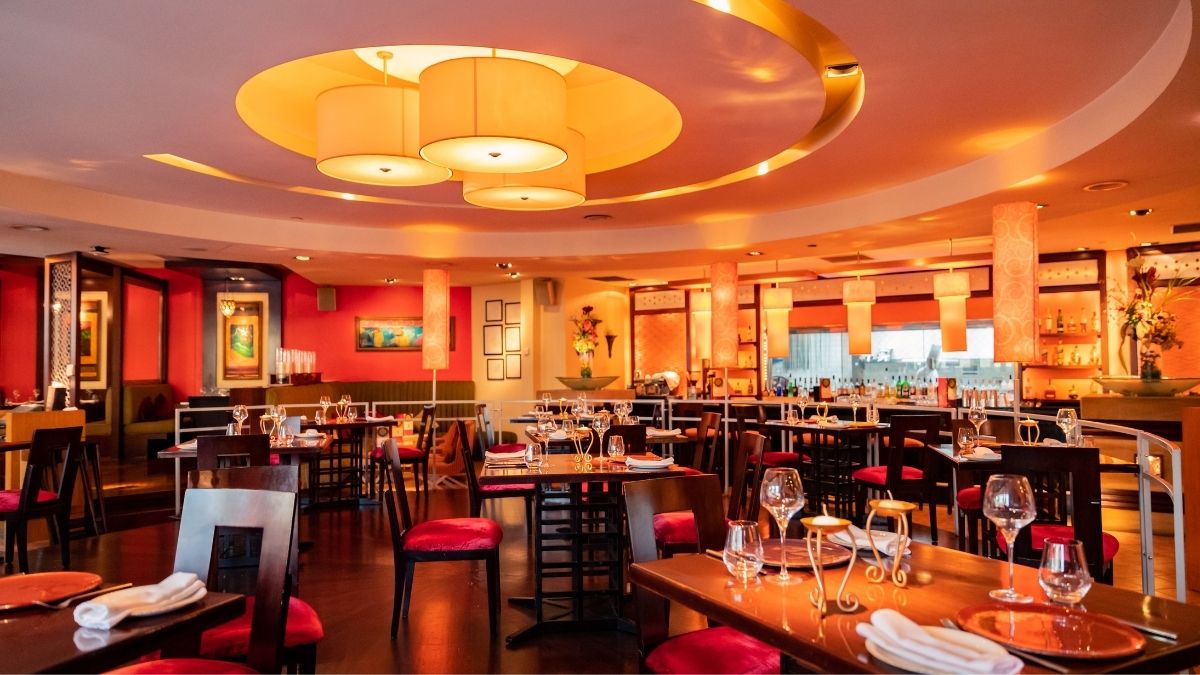 Indians have a very strong and vibrant Diaspora in Canada. Their presence in a metropolis like Toronto has truly made the city a multicultural hub. There are several fans of Indian Cuisine in Toronto who frequent the famous restaurants in the Downtown area on a regular basis. We have made a list of the best Indian restaurants in Toronto so that all the food aficionados can visit there to have a good time.
Explore The Best Indian Restaurants In Toronto!
Are you looking for Indian restaurants? If yes, we have jotted down top-ranked places that will make you in love with the place.
Little India
Established in 1995, this place is among the most well-known dining places in Toronto. Not surprisingly their specialty is traditional and authentic Indian food. They offer multiple services including, dine-in, and takeaway, pickup, and catering. They are also catering to various dietary preferences like vegan, gluten-free, and vegetarian besides the traditional ones. Apart from excelling in providing mouth-watering dished, they are also involved in several community services through tie-ups with various not-for-profit organizations.
Address: 255 Queen St W, Toronto, ON M5V 1Z4, Canada
Aanch
Located in the Central Downtown District, Aanch has undoubtedly made a special place in the heart of Indian food lovers around Toronto with their exquisite selection of delicacies. Draped in Indian values and traditions, this eatery offers multiple options within Indian cuisine to satisfy your taste palettes. Their USP is a mixture of traditional homely cooking along with a tinge of modernity. They are known for combining several dishes and inventing new ones to keep their patrons always hungry for more.
Address: 259 Wellington St W, Toronto, ON M5V 3E4, Canada
Bindia Indian Bistro
Located alongside the St. Lawrence market in the Downtown area, this restaurant has been appreciated by the locals and tourists alike for its rich delicacies. With both vegetarian and vegan-friendly options apart from the usual meat lover's delight, this restaurant has charmed us all with their food and service. They offer various options like dine-in, takeaway, pickup, and catering as well for special occasions. Anyone who is a fan of Indian cuisine in Toronto must pay a visit to this place and fall in love with the mouthwatering stuff on offer.
Address: 16 Market St., Toronto, ON M5E 1M6, Canada
Aroma Fine Indian Cuisine
This place is a must-visit for all you Indian and Asian food lovers. Their décor and settings surely give their customers a homely Indian ambiance draped in nostalgia. They provide vegan, gluten-free, and vegetarian options as well. A buffet is a specialty at this restaurant with people crowding in there during weekends and holidays to make the whole atmosphere even more vibrant.
Address: 287 King St W, Toronto, ON M5V 1J5, Canada
Bombay Palace
No list of Indian restaurants in Toronto can go completely without a mention of this eatery. Known for great food and an even better ambiance, Bombay Palace is a foodie's delight. Their catering business is equally famous with locals making it a preferred destination for social gatherings and dinner parties. They have several options for people coming from different parts of India, considering the rich amount of diversity in that country.
Address: 71 Jarvis St, Toronto, ON M5C 2H2, Canada
Conclusion
Indian food has traveled around the world over the centuries. On the way, the locals have also embraced it with open arms because of the richness of the Indian food palette. Toronto is no different that way. The downtown area of this city is teeming with several such eateries, willing to offer you a peek into the world of Indian Cuisine.
11 of the Finest Gluten Free Restaurants in Toronto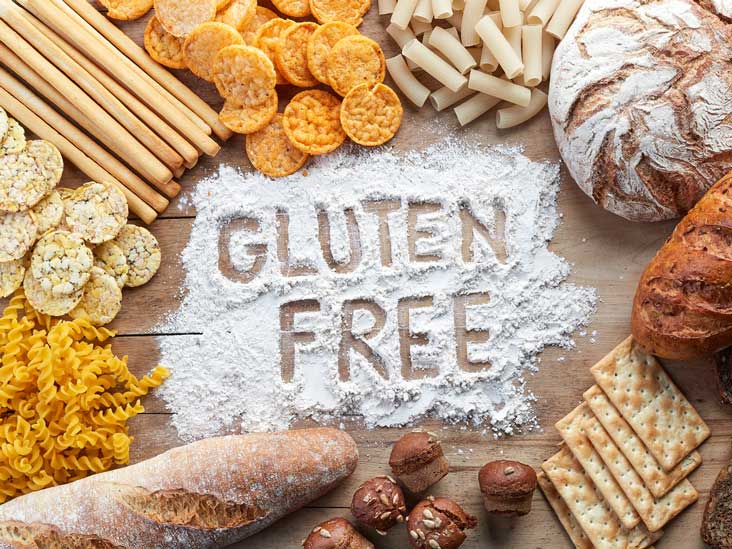 The finest gluten-free restaurants in the city of Toronto offer amazing wheatless meals. Do not forget to check the latest updates on the restaurants' cross-contamination policies to ensure your meals are completely gluten-free. 
Here is a list of some popular gluten-free spots in Toronto –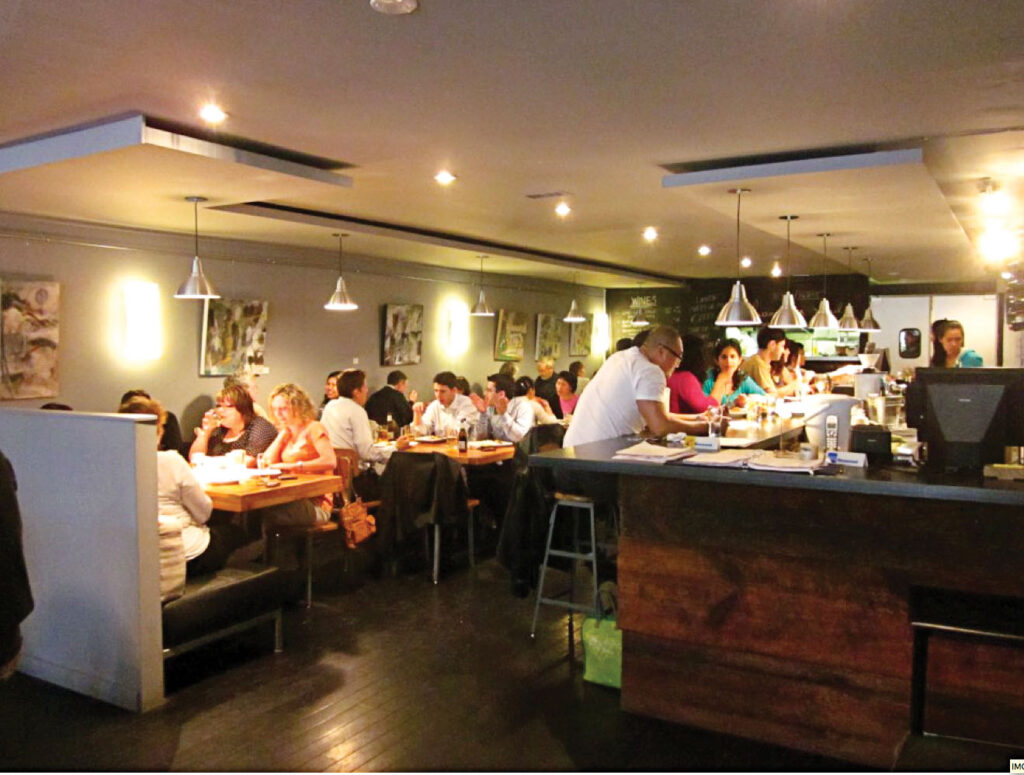 KHAO SAN ROAD – You will get a lot of options in their special gluten-free menu. Give a visit to this amazing Thai restaurant to enjoy your favorite curry and Pad Thai.
Address – 11 Charlotte St, Toronto, ON M5V 2H5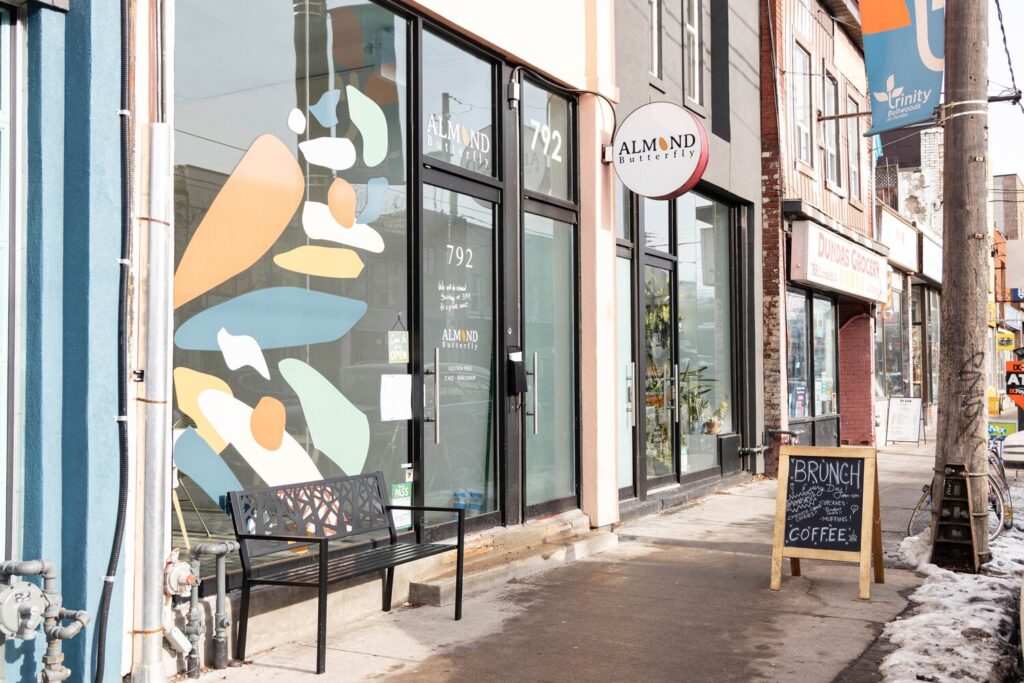 ALMOND BUTTERFLY GLUTEN-FREE CAFÉ & BAKESHOP – With the motto of "Hard work deserves delicious awards" this bakery is serving exquisite wheatless muffins, bagels, cakes, cookies, and cupcakes. 
Address – 100 Harbord St, Toronto, ON M5S 1G6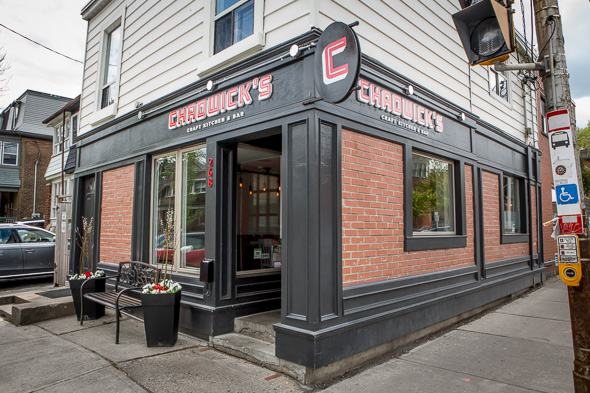 CHADWICK'S CRAFT KITCHEN & BAR – This friendly neighborhood spot offers a diner vibe and is famous for their healthier meal options. Most of their standard brekkie items are gluten-free but others can also be requested to be made in the same way by simply substituting few ingredients. 
Address – 268 Howland Ave, Toronto, ON M5R 3B6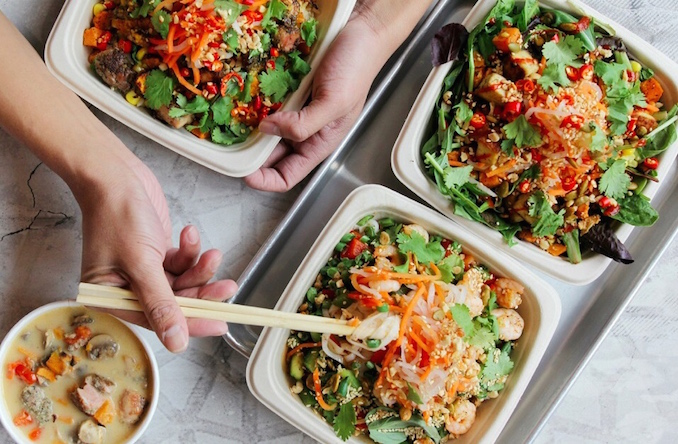 BASIL BOX ON QUEEN – This is not just gluten-free but allergen-free. This restaurant gives you the chance to build your own meal box from their allergen-free ingredients inspired by the Southeast Asian flavors. 
Address – 441 Queen St W, Toronto, ON M5V 2A5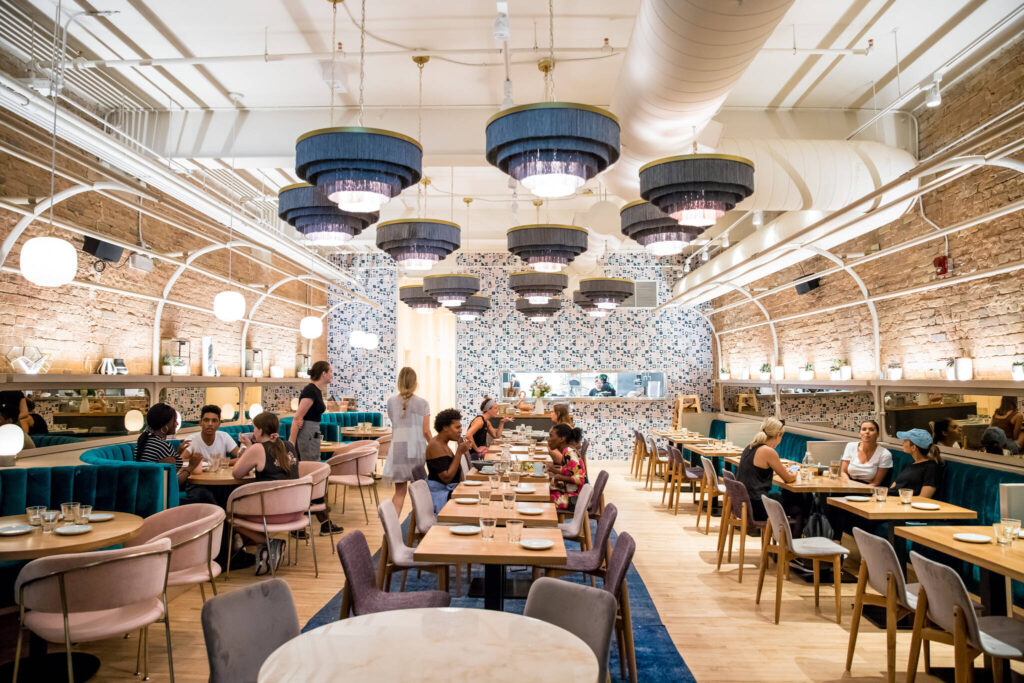 FRESH ON FRONT – This not just holds a spot as one of the best vegetarian spots in Toronto, but also knows for their finest gluten-free diners. Conveniently located on Front Street this offers a wide variety of options to curb your cravings.
Address – 47 Front St E, Toronto, ON M5E 1B3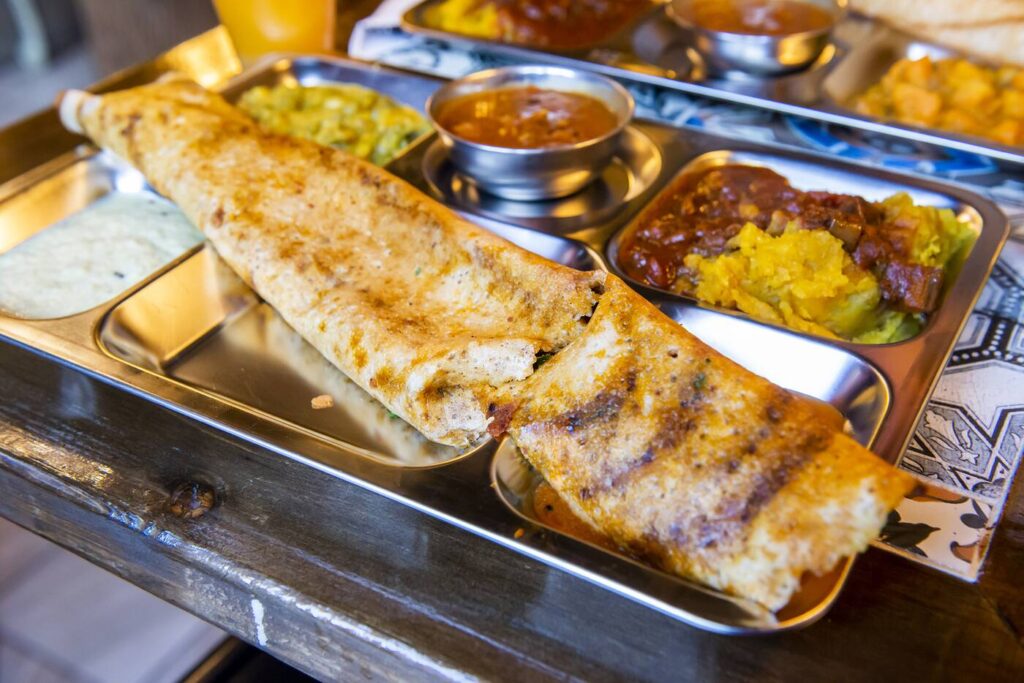 SOUTH INDIAN DOSA MAHAL – You can enjoy the diverse south Indian flavors in their signature gluten-free dosas and Idlis. The items are priced, Relish – and you can also request substitutes for the few items that are not gluten-free in their menu.
Address – 9 Roncesvalles Ave, Toronto, ON M6R 2K2
RELISH – This entirely gluten-free is based on Danforth. The menu includes delicacies like risotto, tacos, and their famous chocolate peanut butter pies. Their in-house Vegan pizza is a must-have.
Address – 511 Danforth Ave, Toronto, ON M4K 1P5