Air Travelers Must Have A Negative Covid-19 Test Before Arrival In Canada
All passengers who are traveling to Canada aged five years and above will need to take negative Covid-19 test results before they can set foot in the country. This ruling will be implemented starting from the 7th of January.
This decision was announced by Transport Minister Marc Garneau on Thursday. The federal government is introducing this rule in an effort to control the rising number of Coronavirus cases within the country over the past few days. Canada ended the year 2020 with around 8400 new Corona cases on the 31st of December.
Additional Restrictions To Curb The Spread Of Corona
Passengers will have to obtain a negative polymerase chain reaction (PCR) Covid-19 test within 72 hours prior to their scheduled time and date of departure. PCR tests are treated as the gold standard for detecting even minute traces of Coronavirus within the body.
The minister has been in constant touch with Canadian airline companies in this regard. He also mentioned that the government had zeroed down on January 7th as the starting date for implementing this rule keeping in mind the concerns of the airline companies. They believe that a week's time will be sufficient for all major airlines traveling to Canada to make the necessary arrangements.
These rules will be enforced in a very strict manner for passengers across the board. People will be permitted to board the plane only after they are able to produce the relevant documentation showing negative Covid-19 results. In case someone fails to get their testing done in spite of the availability of clinics at the place of departure, they will have to reschedule their flights.
14-day Quarantine Still Compulsory
This decision to implement pre-departure corona testing is in addition to the existing rules and regulations to prevent the influx of new cases from outside the country. Already the government has made it mandatory for all airline passengers from outside the country to enter into 14-day quarantine on arrival.
The government is also making additional efforts to boost surveillance of those arriving from abroad during their quarantine period. This is being done to ensure that travelers are strictly abiding by the rules of quarantine. In case anyone violates the rules of the Quarantine Act, they are liable for strict punishment which can include hefty fines of up to 750000 Canadian Dollars or six months in prison.
If someone is traveling to Canada, the passengers will have to inform the federal government officials in advance of their quarantine plans in the country. however, anyone who does not have adequate isolation arrangements will have to enter into mandatory quarantine in federal facilities.
Problems In Implementation?
The National Airlines Council of Canada (NACC) has pointed out that the timeframe of one week is not adequate. The President and CEO of NACC, Mike McNaney has also mentioned that lack of information and guidance to implement the policies in compliance with government regulations will cause a lot of problems both for airlines and passengers.
Canada's new Food Guide's Recommendations On Healthy Eating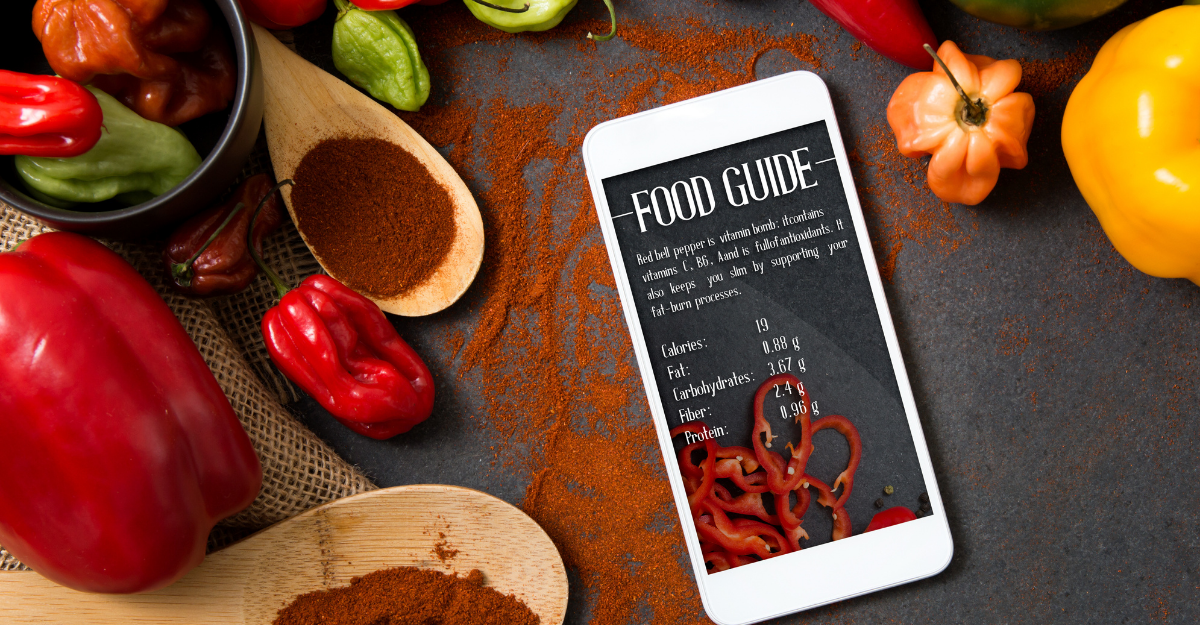 "you are what you eat"
We all have heard this quote, and we all are aware that it is a notion that to be fit and healthy you need to eat good food.
Depending on what kind of food we are consuming and the contents of that food, we are affecting our nutrient levels and overall, our health. On average, the human body is 6% minerals, carbohydrates, and other nutrients, 16% fat, 16% protein, and 62% water. Of-course these percentages vary for every person depending on diet and lifestyle. 
Thus by eating a variety of healthy food every-day, your diet will provide you adequate nutrition and to have this kind of adequate nutrition Canada's new food guide's recommendation on healthy eating may help you a lot in being mindful of your eating habits.
Being aware that food marketing can influence your choices is important to monitor food consumption.
The Canada new food guide has a say on it that the more you eat vegetables and fruits, whole-grain foods, and protein foods, the less saturated fat gets a deposit in your body. Limiting high processed food should be a priority. They say "eat them less often and in small amounts"
Generally, when we are out on an office team lunch or maybe lunch with the family. We end up eating junk food rather than choosing something healthier. But we shouldn't forget that our health is the priority to keep us going in life.
As of now, Canadians are encouraged to follow three guidelines on what to eat regularly, what to avoid, and the importance of cooking and preparing meals at home. It is really important that we immediately join this path by following the same and to do that we need to know what Canada's new food guide is suggesting to follow.
Canada's Official Food Rules were developed by the Nutrition Division of the federal government in collaboration with the Canadian Council on Nutrition to Meet the needs for vitamins, minerals, and other nutrients. Also reduce the risk of obesity, type 2 diabetes, heart disease, certain types of cancer, and osteoporosis.
To have a habit of healthy eating, they suggest-
Cooking more often and planning the meal by involving others in planning and preparing the healthy meal.

Noticing the timings of eating meals to keep a check on when you are hungry and when you are full.

Slow eating and taking time to chew the food properly.

Including traditional and cultural food as a part of healthy eating.

Sharing the meal, eating the meal with family and friends.
Along with this, they also suggest eating a variety of healthy food each day and replacing the sugary drink that we usually prefer with our meals with water.
Another obsession we carry over-processed food( for Example- sugary drinks, Chocolate, Candies, fast food like French fries and burgers, bakery products) knowing that they are not a part of a healthy eating pattern as they add excess sodium, sugars, or saturated fats to the diet.
But we should also be fully aware that they can increase the risk of chronic diseases as higher sodium intake can lead to high blood pressure followed by heart disease and in the same way sugar can also increase the risk of obesity and type 2 diabetes.
How to limit it?
Eat less and in small amounts

Replacing it with healthier option (for example- sugar can be replaced with jaggery, making home-made versions of muffins and cookies)

Stocking the kitchen with healthier options (for example- nuts, fruits, eggs)

Limiting the uses of seasonings and ketchup in food.

Checking the food label when grocery shopping to make the right choice.
In Canada, a new food guide also focuses on monitoring: –
How, Why, What, When, and where you eat.
They say that being mindful can help us in making healthier choices and in making positive changes to the routine eating patterns. And to be one! they gave us a solution for it, please see the classification below-
How to be mindful of your eating habits
Regardless of where you are, try to make changes to your surroundings so that the healthy choice is the easy choice.

Pay attention to your likes and dislikes using these senses. This may help connect you to your eating experience and be more conscious of the food you are eating.

Describe to yourself what you ate? Why did you eat? When did you eat? And how much you ate?
Be mindful because you can be!
Not only this, the Canada new food guide provided the healthy eating pattern which is a perfect regime for our body to stay healthy and active-
Whole grain food- whole grain pasta, quinoa, oats.

Vegetable and fruits- apples, broccoli, carrots

Protein- pulses, low-fat yogurt, and nuts
Balance is what we need in our bodies and to have a balance we need to have a balanced life along with a balanced diet which will lead to a balanced human being. In the food world, there should not be fear and guilt rather only joy and balance. So, make a healthy choice today!
Eat healthily, eat safely!
This couple reunited after being separated for nine months due to Covid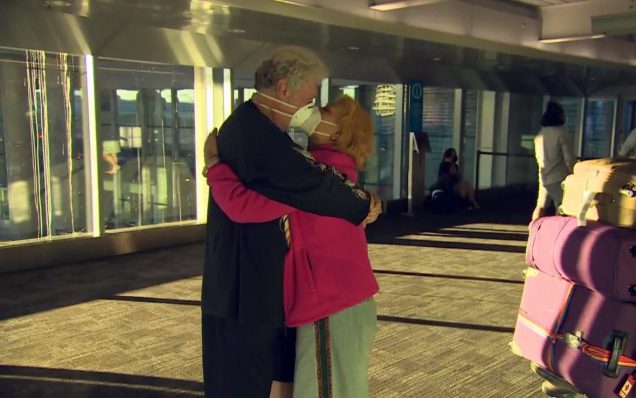 Kiera Norris had travelled to Shijiazhuang, China, and had been unable to return home since then.
When she travelled to January to China, she didn't expect that she would not be able to meet her husband who was in Canada for another nine months. It came as a complete surprise.

Every three weeks, she packed her bags and went to the airport, hoping that even though the flights had come to a grinding halt, she would still perhaps be able to board a flight and head back home. But time and again, she had to face this disappointment of not being able to go back home. She finally reunited with her husband after nine long months. "It was really hard", she said.

The couple has been married for about ten years now. The hardest part for them was to do things alone, as they were so habitual of each other that they'd do everything together. Norris said," You know those couples that enjoy their time apart? We are not like that." This just proves the amount of love that the couple has between them.

The couple has a business in China which is why they have a reason to travel there. Not only that, Norris's family lives in China too. They usually travel together, however, this year, she planned to visit her family two weeks before her husband, and got stranded there because of the pandemic. Norris was able to schedule a flight in on March 19th, but the rescheduled it. They kept doing it, only to her disappointment, and the couple was well aware of the fact that this won't end soon.

Both of them are nature lovers and spending time away from each other was very difficult for them. Kevin Norris said they would Facetime and Skype every day without a delay because they "like to keep that connection strong."

In total, her plea to book a flight was rejected nine times. Finally, after nine months, she was able to board the plane that would get her back home to her husband.
Jagmeet Singh States He Might Be More Of A Grandfather Than An Uncle To His Brother's Baby
Jagmeet Singh's brother has been blessed with a baby girl, to which Jagmeet said that he may be more of a Grandfather to him than an uncle. A new member of the family was welcomed with a lot of warmth. Jagmeet Singh's brother posted a picture of his daughter clicked in the hospital on social media. He went on stating that, "Through the will of the universal energy that connects us all, Satvir and I have welcomed a new force into this world." After a few days, Jagmeet congratulated the couple on twitter for the addition of one more member in the family. He also stated that he is confused about his role in the kid's life. He goes on stating that, "I can't decide if I'm an uncle or a grandpa but you're going to be an awesome poppa bear lil brother." He also stated that the mother is going to raise a very strong and fierce daughter, just like her. He also congratulated the couple on Instagram and clearly seems very enthusiastic about the newest member of the family.

Through their posts and demeanor, it doesn't come as a surprise that both the brothers absolutely love each other and have immense love for their families as well. Gurratan also took a stand for his older brother when he was kicked out of the House of Commons for calling a Minister of Parliament racist. The brothers have had each other's backs through thick and thin and set a perfect example for all the siblings across the nation!