Around 70,000 Summer Jobs Posted by The Government of Canada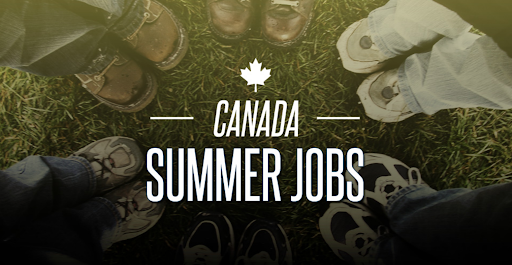 The Government of Canada has listed around 70k jobs in its portal.
Today, the Canada Summer Jobs (CSJ) 2020 officially taken a step, with the goal of providing thousands of summer jobs to Canadians aged 15 to 31. If you were looking for a way to earn some cash this summer, look no further
The Canadian government wants to help you find a job and you can use the job bank portal to see the newly listed jobs and can also find the special COVID 19 essential jobs.
Login at this job search portal and start finding a job for you now.
Best Sites To Search For A Job In Canada
Searching for a job online has immense benefits but only if it is used rightly. Fortunately, there are a number of job aggregator sites that promise to give you the right kind of employment opportunity you have been looking for. More options also bring with it the problem of being overwhelmed with the amount of information overload. So we have tried to collate a list of the best sites to search for a job in Canada which is listed below.
Find A Perfect Job In Canada!
If you are looking for a job in Canada, these sites will definitely help you. Scroll the list now!
This is a website that allows you to sift through multiple job listings from multiple domestic, international and multinational companies. Some of these companies list their jobs exclusively on Robert half due to tie-ups with this site. Job seekers have the option to apply for various opportunities, both full-time and part-time on this portal. They also provide resume building and career advice.
This portal is, without a doubt, one of the best sites to search for a job in Canada. CareerBuilder allows you the option of searching for opportunities by filtering them by criteria like location, educational qualification required, and pay range. It also partners with media agencies around the country to get job listings n that filed for prospective candidates apart from providing career advice and other resources.
If someone tells you that LinkedIn is one of the best sites to search for a job in Canada and around the world, kindly believe them. LinkedIn is a site that can help you find employment through your extended professional network. You can also join several groups and participate in conversations while following companies and organizations that you are interested in. Like other job portals, LinkedIn also provides
Among the best sites to search for a job in Canada, ​Glassdoor has a huge database of company reviews that are submitted by their employees. It is primarily a website that helps give job seekers a greater idea about the working conditions of various companies, their interview procedures, salaries, and other benefits. In addition to providing the latest information about various job opportunities, Glassdoor also allows employers to identify eligible candidates and attract them to their companies by listing the benefits of joining them.
Indeed is one of the biggest aggregators for job vacancies from across the World Wide Web. This site also gets real-time listing from across multiple job boards and various staffing companies in a single window so that the job seekers can get the best possible options. They also provide other services like resume building and career counseling for the candidates.
Conclusion
With a plethora of job portals at your disposal, it is difficult to finalize on which website to use for finding employment. We hope that our list of the best sites to search for a job in Canada is of some assistance for individuals in their quest to find employment opportunities both within the country and outside and to get their dream job.
Sites Where You Can Do Educational Credential Assessment (ECA) For Canada
Getting an Educational Credential Assessment (ECA) is imperative if you are planning to study in Canada. An ECA is used to ascertain if your foreign degree, diploma, certificate, or any other proof of your credentials is valid and equivalent to its Canadian counterpart. ECA is a must for immigration purposes. You can only obtain an ECA at any of these designated organizations which are listed below. Know the best Educational Credential Assessment sites here.
Explore The Sites To Do Educational Credential Assessment
If you are planning to study in Canada, you must check out these educational credential assessment sites that will help you with your valid id proof.
Comparative Education Service – University Of Toronto School Of Continuing Studies
Comparative Education Service (CES) helps students wanting to study in Canada to obtain their ECA. It was established back in 1967 by the University of Toronto. It is the sole university-based ECA providing agency. Because of its credentials, CES is trusted by various employers and professional agencies throughout the length and breadth of the country.
International Credential Assessment Service Of Canada
International Credential Assessment Service(ICAS) is a Canadian organization with over 20 years of experience when it comes to providing an assessment of international credentials.  In Fact, They help individuals assess their educational, persona, and career objectives by giving accurate, trustworthy, and reliable credential assessment services. It is also a proud member of the Alliance of Credential Evaluation Services in Canada.
World Education Services (One Of The Best Educational Credential Assessment sites)
World Education Services is designated by the Immigration, Refugees, and Citizenship Canada (IRCC) for providing ECA for anyone who is looking to study in a Canadian educational institution. An ECA from here can help you fulfill the IRCC Immigration programs requirements. Also, gain recognition for your education which will enable you to pursue your educational activities in that country.
International Qualifications Assessment Service
International Qualifications Assessment Service (IQAS) allows anyone who wants to study in Canada to get recognition for the education and training that they have obtained from another country. It is one of the few sites where you can do Educational Credential Assessment (ECA) For Canada. The agency issues certificates which are extremely useful for prospective students planning to make Canada their education hub.
International Credential Evaluation Service, Educational Credential Assessment sites
International Credential Evaluation Service (ICES) is one of the few agencies which help in comparing the educational qualifications. A student has earned outside of Canada and then evaluate it against the general educational standards in this country. It was established in 1995 with the help of the government of British Columbia. This institution uses well established and impartial methodologies to evaluate the credentials of those who have studied outside the country
Conclusion
Canada has become an educational hub over the past few decades owing to the quality of its institutions which has allowed them to attract students from around the world. Moreover, anyone wanting to step foot in this country to enhance their learning capabilities. The agencies listed above are among the only sites where you can do Educational Credential Assessment (ECA) for Canada.
Best Job Agencies In Toronto | Will Help You Find Job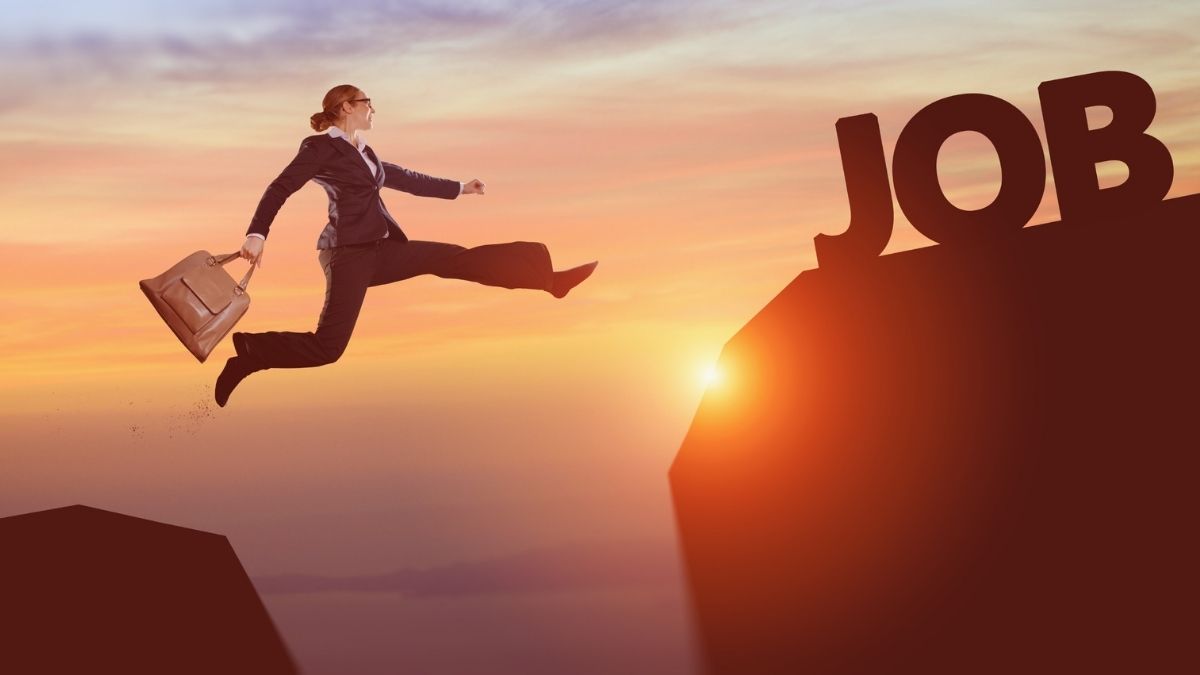 Toronto is filled with people who are trying to make a living in this city by finding suitable and well-paying jobs. To cater to their demand, several employment agencies have also sprung up all around the city. These Job agencies in Toronto help candidates find full-time, part-time, and temporary jobs in a much-simplified manner by connecting them with various organizations within North America.
Scroll The Best Job Agencies Now!
We have made our own list of the best Job agencies in Toronto to help you find what you are looking for:
Dev Talent
Dev Talent is a Canadian employment agency located within Toronto with over fifteen years of experience. They provide career opportunities for people interested to work in engineering, particularly software engineering, because it is a recruitment agency made by engineers. They have a roster of some of the biggest organizations in North America. They also conduct a technical assessment for candidates. The ones who are able to clear it are given a chance to make a demo reel about their career and aspirations. This reel is then presented to hiring managers along with their resume to save their time and help in finding the perfect match for their vacancy
Kavin Group
Kavin Talent Management and Recruiting are also one of the many Toronto-based recruitment agencies. Their specialty is to provide work opportunities to professionals interested to apply in multiple sectors and industries. They provide full-time, part-time, and contract-based jobs for prospective candidates. Their level of expertise in this field truly makes them one of the best Job agencies in Toronto.
Address: 1455 Lakeshore Rd Suite 208, Burlington, ON L7S 2J1, Canada
Marketing Talent Inc.
Marketing Talent Inc. is a reputed North American job agency based in Toronto that offers recruitment and talent management services to various companies (big, medium, or small) in areas like executive search, headhunting, and recruitment across the country. It also offers help to prospective job seekers when it comes to things like career counseling, resume building as well as preparation for interviews and group discussions.
Address: 50 Carroll St, Toronto, ON M4M 3G3, Canada
Kovasys IT Recruitment
Kovasys IT Recruitment has built a formidable reputation as a staffing agency around Toronto and the rest of the country. Their areas of expertise primarily involve the field of Information Technology (IT) with over fifteen years of experience in this sector. They regularly deal with several Fortune 500 companies across Canada and United States. Their commendable work in the field of recruitment certainly makes them one of the best Job agencies in Toronto
Address: 2550 Argentia Rd #220, Mississauga, ON L5N 5R1, Canada
Strategy Recruitment Group
A recruitment agency with over sixteen years of experience, the Strategy Recruitment Group is known for providing quality staffing services both within and outside Canada. They offer full-time, part-time, and contract-based employment and their areas of expertise include fields like Accounting and Finance, Supply Chain and Logistics, Legal, and Hospitality.
Address: 120 Eglinton Ave E #500, Toronto, ON M4P 1E2, Canada
Conclusion
There are a plethora of staffing agencies in and around Toronto that help organizations around the country help in recruiting suitable candidates. Our sincere hope is that this list of best Job agencies in Toronto is able to help connect employers with the right kind of people.