Know The Best Physiotherapists In Ottawa Here!
A physiotherapist is a person who helps those affected by illness, injury, or any form of disability through methods like exercise, therapy, education, and even advice. There is a growing need for good physiotherapists in a metropolis like Ottawa. We have compiled a list of the best Physiotherapists in Ottawa for your convenience with the hope that they are able to help you work through your pain.
Physiotherapists in Ottawa!
Well, it's very difficult to trust any person. So to make it easy for you, we have curated a list of well-experienced physiotherapists that will help you out with any of the problems.
Barbara Stefanska
Barbara Stefanskais a qualified physiotherapist with a master's degree in Physical education from the University of Warsaw. She provides treatment and therapy on an individual basis to her patients after conducting a detailed assessment of their problems. Her aim is to provide timely help to those suffering from movement disorders. She is a very capable physiotherapist with over 40 years of experience in areas like Electrotherapy, modalities, and manual therapy. Her specialty also includes Tendonitis, TherapeuticUltrasound, Rotator Cuff Repair, Shoulder pain, Whiplash, and myofascial release among other ailments.
Donna Lamport Durocher
Donna has completed her Bachelor of Science in Physiotherapy from the University of Ottawa. She also has training in postgraduate training in several branches of Physiotherapy including mobilizing the nervous system treatment of muscle imbalances, manual therapy, anatomical acupuncture, and pathological neural dynamics. With an impressive career in this field spanning over 20 years, she is extremely proficient when it comes to the diagnosis and treatment of movement disorders. Her areas of specialty include tennis elbow, backache, myofascial disorders, vertebral fractures, muscle, and joint arthritis, frozen shoulder nerve, Scar tissue, hip tendinitis and pain, scoliosis, and Low back strain among other areas.
Andrew Istefanos
Andrew is undoubtedly one of the best physiotherapists available in the city of Ottawa. He is an expert in areas like acupuncture, manual therapy, and concussion/ vestibular rehab. He has helped several of his patients get rid of their physical troubles through personalized treatments. He is vastly experienced in his field having dealt with patients suffering from various types of debilitating conditions and injuries. These include sports-related injuries, orthopedics, concussion, and post-surgery rehabilitation. His Physiotherapy clinic has also won several accolades and is the best in Ottawa. His areas of specialty also include registered massage therapy, acupuncture, shockwave therapy, cupping therapy, sports injury rehab, pre and post-operation rehab, Bracing, and Custom Orthodontics.
Jennifer Bayne
Jennifer is a certified and registered physiotherapist who started her career in physiotherapy almost fifteen years ago. She has completed her Master's of Science in Physical therapy from the University of Toronto in 2005. Her journey in this field has taken her through several fulfilling experiences while meeting clients suffering from all ids of movement disorders and muscle problems. She has worked in several hospitals and clinics and treated patients with neurological conditions like Parkinson's disease, stroke, multiple sclerosis. She is trained in acupuncture and has been a part of various workshops involving the assessment and treatment of serious neurological disorders.
Conclusion
With a sedentary lifestyle and lack of regular exercise, there are several people who suffer from muscle movement problems and other issues. Living in a city like Ottawa has its own benefits, one of which is the availability of qualified professionals to treat your physiotherapy-related problems. We hope that our list of certified professionals in this field will be of adequate assistance for you and your loved ones.
Five Things To Do In Ottawa This Summer
Ottawa, among the busiest cities in the world, is a multicultural place and also a travelers' paradise. Known for its festivals, activities, and various other events; this city lights up during the summer. We have made a list of activities that you must definitely engage in the next time you visit here. Explore the best things to do in Ottawa here.
Check Out The List Of Things To Do In Ottawa!
Well, your search ends here! We have picked the list of best things that you must try in Ottawa this summer. Scroll now!
Outdoor Fairs
The clear skies and sunshine are the perfect excuse to check out the outdoor fairs in this city. You can go to many fairs that take place in the city like The Capital Fair. It includes a petting zoo, water sports show, concerts, and other activities during this season. Be it vintage clothing, local souvenirs, or great food to the brightly colored flowers; these fairs of Ottawa offer an amazing experience which you will never forget
Perform yoga at the Parliament Hill
All you need is a yoga mat, sunscreen, and some water and you are golden. You will get a rare opportunity here to perform yoga right in front of the Parliament Hill lawn. Nothing can get better than this especially with the warmth of the sun's rays making your day even more exhilarating and bright.
Music Festival
Summer is the perfect time when the music aficionados come out with their guitars, drums, and other musical instruments. Ottawa is known for some of the biggest music festivals in the world, especially during the summertime. Since Canada is a multi-ethnic and multi-cultural nation, you will get to hear the sounds and voices of different cultures and languages. They all amalgamate together during these festivals. You will get to hear both local and international artists of repute. Along with the most popular festivals during summer is the RBC Bluffest that is held every year in June-July.
Outdoor Markets
One of the most popular in Ottawa is the outdoor markets that come here during the summer. With a number of markets for food, clothing, and other stuff available at a cheap bargain, it is one of the best places to be frequented by one and all. It is both a local farmer's market and a place for artisans to sell their artwork. These markets are extremely popular among tourists and businesses alike. So if you are planning to come to Ottawa then you must spend some time here and buy souvenirs that would be a good way to remember this trip as.
Art Festival
A city known for its enthusiasms and interest when it comes to art, Ottawa has several art galleries where annual festivals are held with much pomp and fanfare. Check out the Ottawa Art Gallery as has a really wide-ranging collection of Canadian and international art. Plus then you can enjoy the authentic feel of Canadian art while basking in its ambiance and history.
Conclusion
Ottawa has undoubtedly become one of the cultural hubs of the world because of its multi-cultural outlook. It is a city that reveals its vibrant colors, especially during the summer season. There are just too many activities that happen during this time of the year. While it may not be possible to be a part of them all, we strongly recommend that you check out the places mentioned in this list before you leave Ottawa.
Best Job Agencies In Ottawa To Help You Find Job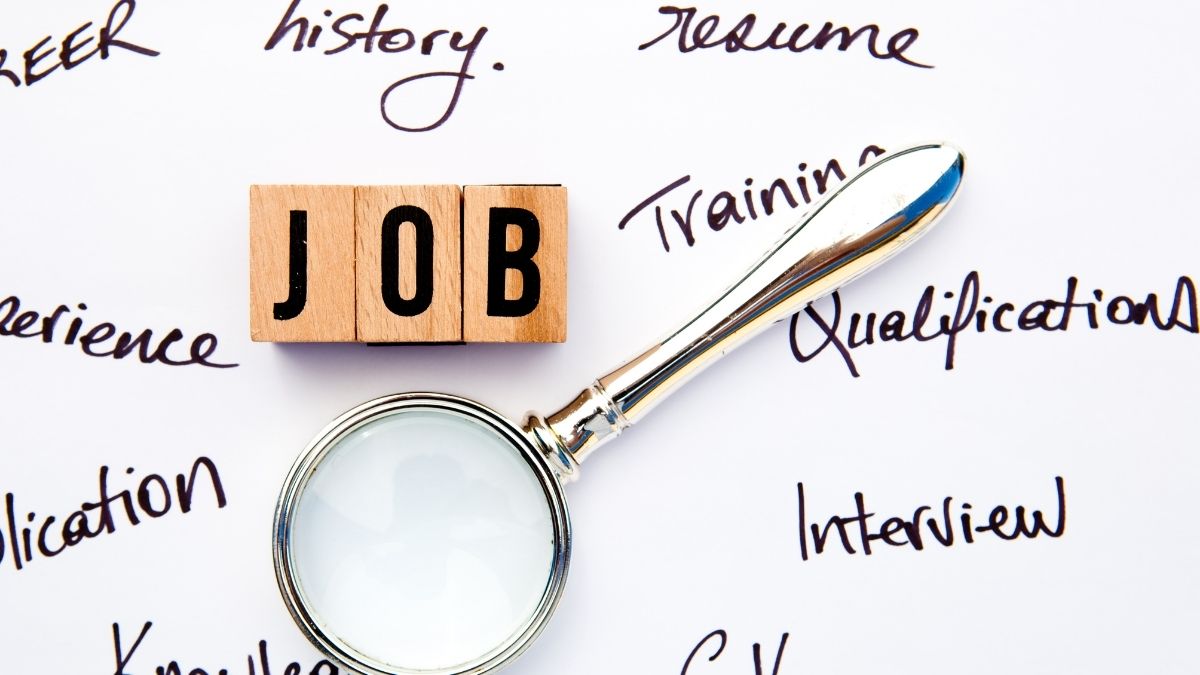 A metropolis like Ottawa is burgeoning with people looking to find employment opportunities. This city is also mushrooming with several employment agencies to cater to the needs of this population segment. These agencies are providing vital information related to full-time, part-time, and temporary jobs available in and around Ottawa. Scroll the best job agencies in Ottawa here!
Explore The Best Job Agencies In Ottawa!
The process of finding employment has become much more simplified with the presence of these recruitment agencies who act as a perfect bridge between employers and prospective employees. So we have curated our own list of best Job agencies in Ottawa to help you find suitable employment:
Stevenson & White
Stevenson & White is a Canadian employment agency located within Ottawa. Their specialty is to provide career opportunities for people interested to work in sectors like payroll, accounting, and finance. They have a roster of several organisations who regularly post new job vacancies related to the field of finance and accounting. Their services also include areas like career coaching, resume writing, and training modules to prepare for job interviews
Local Staffing
Local Staffing also one of the many Ottawa-based recruitment agencies. They provide work opportunities to professionals interested applying in the fields of manufacturing, warehousing, or logistics. They provide full time, part-time and contract-based jobs for prospective candidates. Their level of expertise in this field truly makes them one of the best Job agencies in Ottawa.
Keynote Group
Keynote Group is a reputed job agency based in Ottawa that offers a number of services to companies (big, medium or small) in areas like executive search, headhunting and recruitment across the country. It also offers help to proepective job seekers when it comes to things like career counseling, resume building as well as preparation for interviews and group discussions.
Eagle
Eagle has built a formidable reputation as a staffing agency around Ottawa and the rest of the country. Their areas of expertise include fields like recruiting Information Technology (IT), Management Consulting, Finance as well as accounting. They are mainly looking for people who can work for these organizations on a full-time or contract basis. Their commendable work in the field of recruitment certainly makes them one of the best Job agencies in Ottawa
Express Employment Professionals
A staffing agency working in the field of recruitment for the past thirty years. Express Employment Professionals has done remarkable work in providing quality staffing and human resource services to various businesses as well as job seekers within and outside Canada. They offer full time, part-time, and contract-based employment for prospective candidates. They also help them ace those interviews with the help of services like career coaching, resume building, and preparation for job interviews.
Conclusion
There are many recruitment-based companies in and around Ottawa who have provided valuable services to organisations around the country by helping them recruit candidates. We hope that our list of best Job agencies in Ottawa helps both employers and employees find what they are looking for.
Best sites/apps To search and Buy A Home In Canada
Buying a home could never have been easier!!! As the real estate market has shifted the bulk of its business to the online mode, it has led to much more transparency and convenience both for builders and their customers. The Canadian Real Estate market is no different and there are plenty of businesses who have made their mark here. We have made a list of the best sites/apps to search and buy a home in Canada which will hopefully assist in your search for a dream house.
Buy A Home In Canada!
Are you looking for a home in Canada? If yes, these apps will help you to choose a perfect dream house. Scroll now!
One of the most user-friendly platforms for potential home buyers, Realtor.ca has plenty of features to help you explore the right kind of properties from umpteen listings across Canada. It has a feature named 'property tour' that provides a map to help you find listed properties.
One of the best sites/apps to search and buy a home in Canada, Zoocasa makes searching and viewing properties by location much more convenient. When you tap on a property listing, the app gives you all relevant details and even helps you book a visit to the site.
Walk Score helps you get details not only about the property but also the neighborhood. It also gives information like nearby amenities to find a home that suits your needs. This app is an ideal supplement to the earlier two because of the additional information it is able to provide efficiently.
This App is mainly built for realtors as it allows them to make 3D floor plans and also choose from various types of interior designs and furniture combinations to give your buyer the best possible view.
Undoubtedly one of the best sites/apps to search and buy a home in Canada, Zillow allows you to compare prices with estimates and tax history that are sourced from public records. It helps you make an informed choice based on information like foreclosure, ownership details, age of the property, and other necessary details. It also has an inbuilt calculator to tell you the estimated mortgage payments. You can also know the affordability of this property by entering your income and debt obligations in the app.
Trulia is an app that lets you know about crucial details like the size of the property, its cost, mortgage estimates, etc. to help you choose the best option. It also helps you compare homes by providing information about local areas, their crime rates, prices of nearby properties, etc. as well allows in ease of decision making.
HomeFinder has to be on the list of the best sites/apps to search and buy a home in Canada. It helps you get details like the age of the property, floor size; tax paid, and estimates for monthly expenses. It also allows you to search for properties by using the ZIP code.
Conclusion
Buying a house can be a daunting challenge because of the amount of financial commitment involved. So we really hope that our list of the best sites/apps to search and buy a home in Canada helps you find what you are looking for.