What to do in Montreal if you are on limited time and budget? 24 hours in Montreal!
After 3 years of living in Toronto, we finally decided to go to Montreal. However, we only had a little over 24 hours to spend in Montreal including a night stay. There are 100s of things that you can do in Montreal but considering our timeline we had to pick our favorites. We were also on a tight budget and decided to make it a budget trip. If you also are on a limited timeline but still want to get the best out of your Montreal Trip, here is the list of things we did.
Transportation

– We don't drive. Hence, we had to take the route of public transport. However, considering how last minute our plan was, all the Via rail or Mega Bus tickets were either sold out or super expensive. And that is where Kijiji came to help. I remember seeing those rides share to Montreal adds on Kijiji. We booked our to and fro tickets with one of those rideshare providers. It cost us $45 for each site and $90 each for a round trip. After we reached there, we took a Montreal transit day pass which cost us $10 each. This was really a good deal especially when I hear the horror stories of public parking costs and availability in the city. 

Accommodation

– We always wanted to live in a travel hostel and this trip finally provided us the opportunity to do so. We booked 2 bunk beds in a 10-bed dorm in the beautiful "HI Montreal" hostel which cost us about $35 each for the night. The hostel offers a central location, a very chill vibe with a fully equipped kitchen, a café-bar, and a creative lounge. The staff is helpful. They offered us storage space for our luggage before and after our check-in can check out times. You can also chill in their lounge if you have arrived earlier than your check-in time.

Places to visit

– The hostel staff suggested to us at least 18-20 places to check out. Considering our timeline, we handpicked a few of our favorite things. 
Mt. Royal Hike

– We love nature and the first thing we wanted to do was the Mt. Royal hike. From our hostel, it was a 30-35-minute walk away. The journey offered beautiful architecture, wildflowers, and a mesmerizing view of the city. The hike is entirely uphill, so, go prepared for the challenge. You can either walk the roads to take a shorter route via stairs. The hike might be tiring but totally worth the lookout. And it costs you $0 to admire the city views.
Graffiti Ave –

If street art amazes you, you would not want to miss going to

Saint Laurent Boulevard.

This busiest street in Montreal holds some of the most amazing Murals on different buildings and alleyways. Don't hold back and admire the free art if you are there.
Shopping –

Being the admirers of vintage and thrift clothing, we could not miss out on vintage stores on

Saint Laurent Boulevard.

If you are lucky enough you can get your hands on some amazing pieces at affordable prices. 
Food –

No trip is complete without food. Although we were on a budget trip and mostly ate from McDonald's and Tim Hortons, we still managed to visit a few good places. The first on the list is

"Juliette & Chocolat"

where we went to curb our cravings for chocolate, and it did not disappoint us. Later that night,

"Hurley's Irish Pub"

was our drinks destination. Since they closed the kitchen, we got food from the only restaurant opened nearby.

"Sana Restaurant"

happened to be Indian and "oh my god" the food was YUM.
Old Port of Montreal –

Every google search will suggest this as the top place to visit and I have no reason to disagree. Along with its beautiful architecture, it gives a European vibe which will give you the feel of a "traveler in a foreign city". It has numerous things to offer, ranging from visiting museums, shopping, grabbing food and drinks to

"La Grande Roue de Montréal"

, the tallest Ferris wheel in Canada.
Well! Well! Well! These were our 24 budget hours in Montreal. We have a lot more to do and I am pretty sure there will be more trips to Montreal and this time longer ones. Let us know in the comments, what else can a person cover in their 24 budget hours in Montreal.
Netflix Revealed All the Ontario Locations that Are Secretly Used For 'Ginny & Georgia'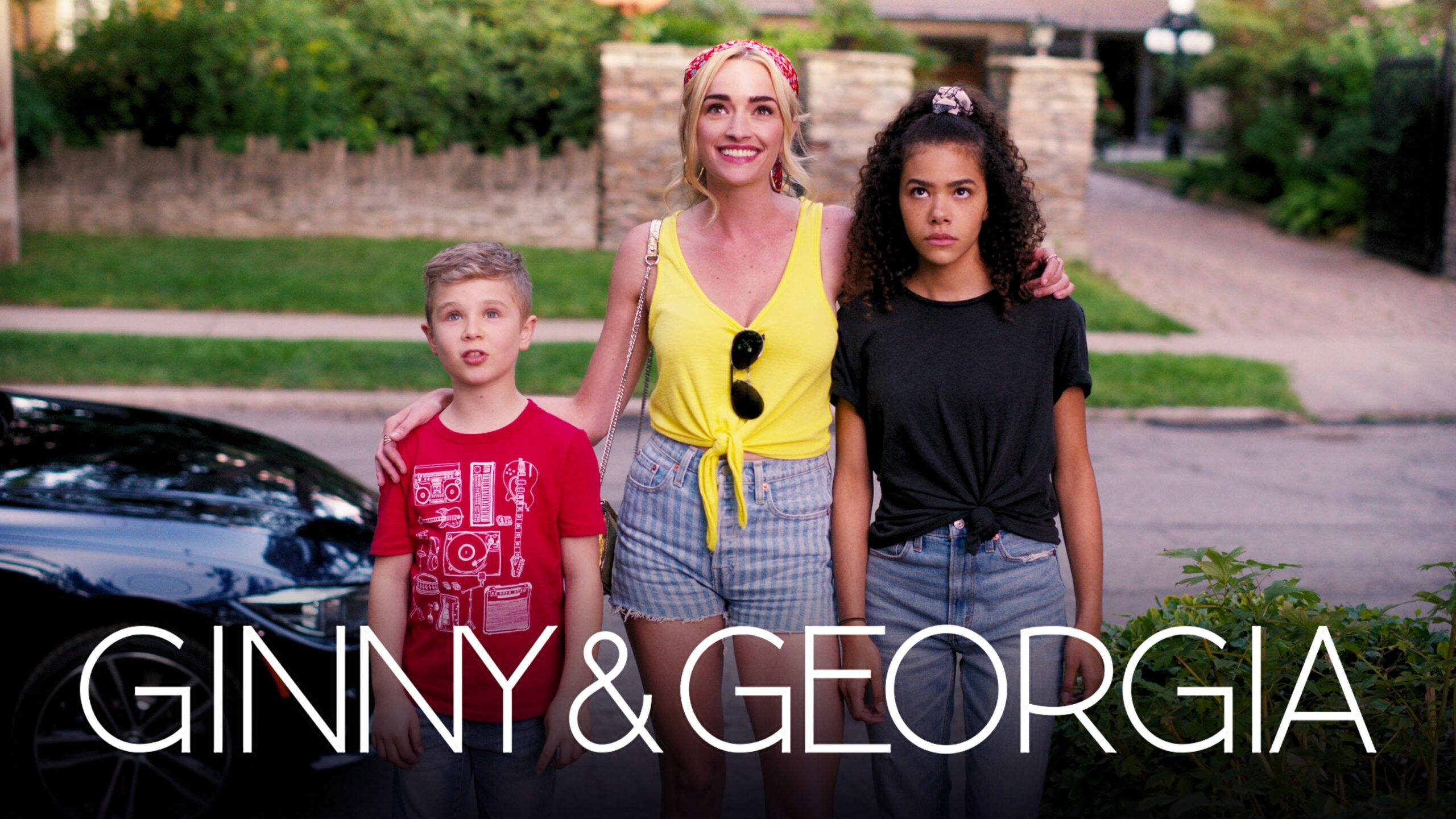 Season 2 of the show is filming now, and some Toronto neighborhoods made a special appearance! 
Like many famous Netflix shows, you might wonder that Ginny and Georgia must be filming in the suburbs of the United States, but it is filming in Ontario's small towns.
Netflix just revealed the list of the secret locations in Ontario where the hit TV series is filming, and if you wish, you can visit these places as well. 
In North York, Nelson A. Boylen Collegiate Institute only had minor cosmetic changes to become Ginny's high school.
Most Season 1 was shot in Cobourg, including at the Victoria Park bandshell, where the mayor wins the election in the season finale.
Some King Street shops got a new name, like The El, which appears as the Blue Farm Cafe where Joe works.
Like Audrey's in Town Fashion, other stores were left unchanged on the picturesque street.
Ginny And Georgia start with Ginny, a 15-year-old, and her mother, Georgia, 30 years old, along with her son Austin moving to New England Town to start their life fresh. Ginny is more mature in personality than her mom, who takes things lightly and keeps making bad decisions.
Ginny And Georgia season one was released on February 24, 2021, on Netflix. The second season is renewed for release on Netflix in 2022. For any updates about the new season, keep an eye on Netflix and what announcements they have to make. 
Even though it is a comedy-drama, there is a lot you can see as
the 10-episode series. This show has crime, love, betrayal, and friendship drama. Because of the fantastic response to the show, the show's renewal for another season was made. We will update you when any announcements about Ginny
And Georgia is made.
Five Things To Do In Ottawa This Summer
Ottawa, among the busiest cities in the world, is a multicultural place and also a travelers' paradise. Known for its festivals, activities, and various other events; this city lights up during the summer. We have made a list of activities that you must definitely engage in the next time you visit here. Explore the best things to do in Ottawa here.
Check Out The List Of Things To Do In Ottawa!
Well, your search ends here! We have picked the list of best things that you must try in Ottawa this summer. Scroll now!
Outdoor Fairs
The clear skies and sunshine are the perfect excuse to check out the outdoor fairs in this city. You can go to many fairs that take place in the city like The Capital Fair. It includes a petting zoo, water sports show, concerts, and other activities during this season. Be it vintage clothing, local souvenirs, or great food to the brightly colored flowers; these fairs of Ottawa offer an amazing experience which you will never forget
Perform yoga at the Parliament Hill
All you need is a yoga mat, sunscreen, and some water and you are golden. You will get a rare opportunity here to perform yoga right in front of the Parliament Hill lawn. Nothing can get better than this especially with the warmth of the sun's rays making your day even more exhilarating and bright.
Music Festival
Summer is the perfect time when the music aficionados come out with their guitars, drums, and other musical instruments. Ottawa is known for some of the biggest music festivals in the world, especially during the summertime. Since Canada is a multi-ethnic and multi-cultural nation, you will get to hear the sounds and voices of different cultures and languages. They all amalgamate together during these festivals. You will get to hear both local and international artists of repute. Along with the most popular festivals during summer is the RBC Bluffest that is held every year in June-July.
Outdoor Markets
One of the most popular in Ottawa is the outdoor markets that come here during the summer. With a number of markets for food, clothing, and other stuff available at a cheap bargain, it is one of the best places to be frequented by one and all. It is both a local farmer's market and a place for artisans to sell their artwork. These markets are extremely popular among tourists and businesses alike. So if you are planning to come to Ottawa then you must spend some time here and buy souvenirs that would be a good way to remember this trip as.
Art Festival
A city known for its enthusiasms and interest when it comes to art, Ottawa has several art galleries where annual festivals are held with much pomp and fanfare. Check out the Ottawa Art Gallery as has a really wide-ranging collection of Canadian and international art. Plus then you can enjoy the authentic feel of Canadian art while basking in its ambiance and history.
Conclusion
Ottawa has undoubtedly become one of the cultural hubs of the world because of its multi-cultural outlook. It is a city that reveals its vibrant colors, especially during the summer season. There are just too many activities that happen during this time of the year. While it may not be possible to be a part of them all, we strongly recommend that you check out the places mentioned in this list before you leave Ottawa.
Best Places To Learn Ice Skating In Toronto
Skating season in a place like Toronto gets super busy especially with the onset of winter. First-timers always need some time and practice to master this sport and as such we have come up with a list of the best places to learn ice skating in Toronto so that they can have the opportunity to learn everything they want about the sport, regardless of what their skill level is.
Know The Best Ice Skating Places In Toronto
Are you planning to learn ice skating in Toronto? If yes, you are in the right place. Check out the best ice skating places that will make you learn in the best way.
Harbour Front
Harbour Front has over 100 programs for beginners as well as novice Ice skaters which will help you sharpen your skills. Located near the Natrel's outdoor lakeside rink, it has everything you need including facilities like rental gears, heated change rooms, and lockers. It runs programs for skaters across all age groups apart from giving specialized private lessons. However, there can be cancellations due to weather-related causes since it is an outdoor rink.
North Toronto Skating Club
Located within the boundaries of a massive park near Yonge and Eglinton, the North Toronto Skating club is known for training beginners for a lifetime in ice skating. It trains rookie skaters across ages however their programs might be a bit expensive. They not only train you well also allow you to participate in several competitions to hone your skills in this sport. They also provide private lessons but only if you are a member of the club.
Breakaway Skating Institute
Breakaway Skating Institute is certainly among the best places to learn ice skating in Toronto. It provides you the chance to get accustomed not only to ice skating but also to other sports of similar nature. They provide group classes for all age groups in their two skating rinks which allow multiple people to use their facilities.
Forest Hill Figure Skating Club
The Forest Hill Figure Skating Club specializes in training its patrons on figure skating, allowing skating enthusiasts to register for fall/winter classes as well as year-round camps. They provide group lessons as well as private training across age groups at reasonable rates.
Seneca College
Seneca College allows beginners across all age groups to take an introductory program on skating at very affordable rates. The best part about their training program is that they offer a chance for those interested in the sport to train and sharpen their skating skills at two massive sports training facilities.
Future Stars Arena
This arena is certainly one of the best places to learn ice skating in Toronto with 5 massive rinks, They offer private and group classes for all age groups to allow rookies to get a grip of the sport at rates that may not be dirt cheap but are pretty reasonable.
Conclusion
Toronto is among the best cities for ice skating enthusiasts. Learning Ice skating can be a learning as well as a fun-filled experience if you are able to find a good training institute with the right set of trainers to start your love affair with the sport. Pick one of the best places for ice skating in Toronto now!