Jagmeet Singh States He Might Be More Of A Grandfather Than An Uncle To His Brother's Baby
Jagmeet Singh's brother has been blessed with a baby girl, to which Jagmeet said that he may be more of a Grandfather to him than an uncle. A new member of the family was welcomed with a lot of warmth. Jagmeet Singh's brother posted a picture of his daughter clicked in the hospital on social media. He went on stating that, "Through the will of the universal energy that connects us all, Satvir and I have welcomed a new force into this world." After a few days, Jagmeet congratulated the couple on twitter for the addition of one more member in the family. He also stated that he is confused about his role in the kid's life. He goes on stating that, "I can't decide if I'm an uncle or a grandpa but you're going to be an awesome poppa bear lil brother." He also stated that the mother is going to raise a very strong and fierce daughter, just like her. He also congratulated the couple on Instagram and clearly seems very enthusiastic about the newest member of the family.

Through their posts and demeanor, it doesn't come as a surprise that both the brothers absolutely love each other and have immense love for their families as well. Gurratan also took a stand for his older brother when he was kicked out of the House of Commons for calling a Minister of Parliament racist. The brothers have had each other's backs through thick and thin and set a perfect example for all the siblings across the nation!
Netflix Revealed All the Ontario Locations that Are Secretly Used For 'Ginny & Georgia'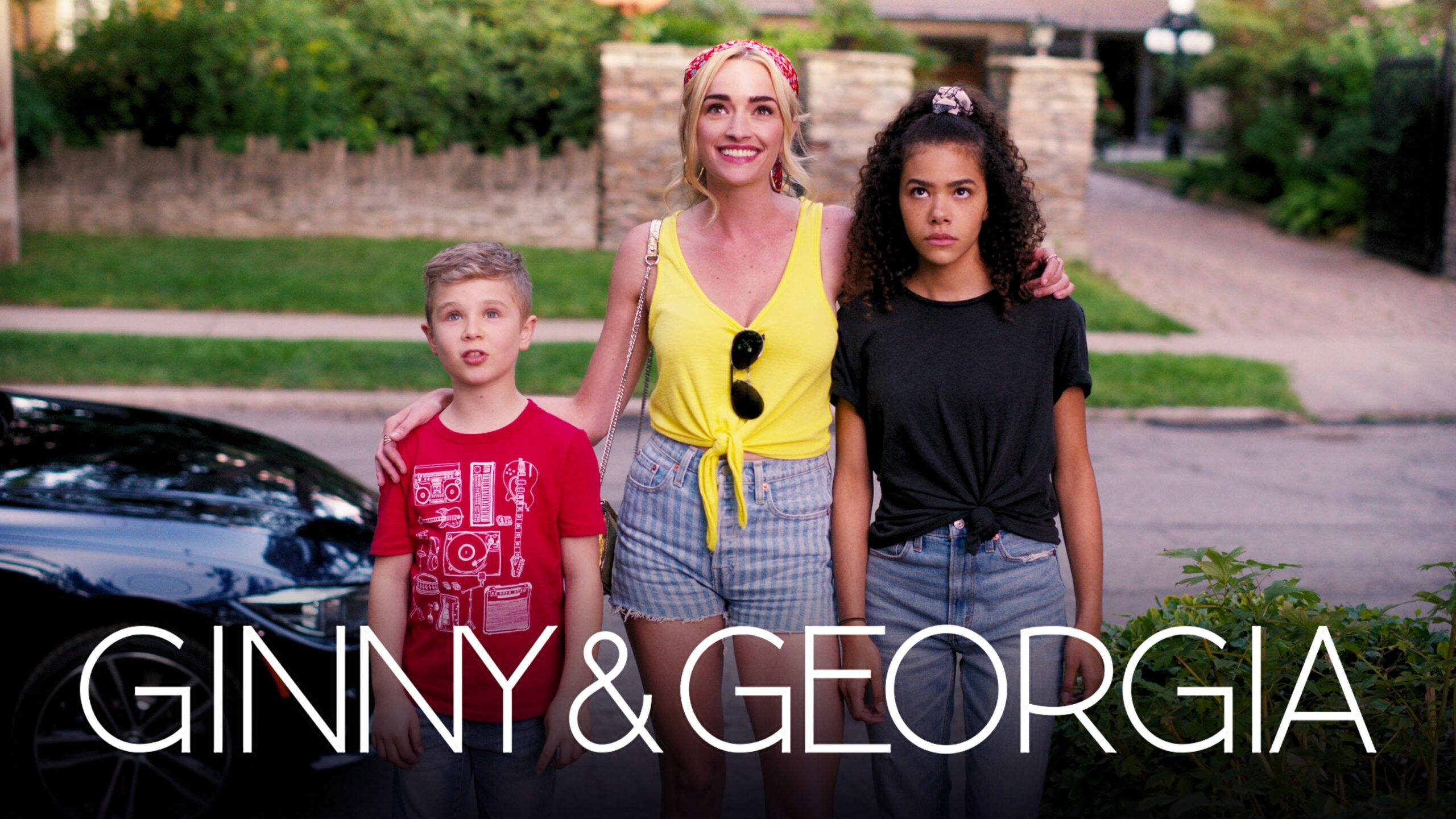 Season 2 of the show is filming now, and some Toronto neighborhoods made a special appearance! 
Like many famous Netflix shows, you might wonder that Ginny and Georgia must be filming in the suburbs of the United States, but it is filming in Ontario's small towns.
Netflix just revealed the list of the secret locations in Ontario where the hit TV series is filming, and if you wish, you can visit these places as well. 
In North York, Nelson A. Boylen Collegiate Institute only had minor cosmetic changes to become Ginny's high school.
Most Season 1 was shot in Cobourg, including at the Victoria Park bandshell, where the mayor wins the election in the season finale.
Some King Street shops got a new name, like The El, which appears as the Blue Farm Cafe where Joe works.
Like Audrey's in Town Fashion, other stores were left unchanged on the picturesque street.
Ginny And Georgia start with Ginny, a 15-year-old, and her mother, Georgia, 30 years old, along with her son Austin moving to New England Town to start their life fresh. Ginny is more mature in personality than her mom, who takes things lightly and keeps making bad decisions.
Ginny And Georgia season one was released on February 24, 2021, on Netflix. The second season is renewed for release on Netflix in 2022. For any updates about the new season, keep an eye on Netflix and what announcements they have to make. 
Even though it is a comedy-drama, there is a lot you can see as
the 10-episode series. This show has crime, love, betrayal, and friendship drama. Because of the fantastic response to the show, the show's renewal for another season was made. We will update you when any announcements about Ginny
And Georgia is made.
Entertainer Kal Penn to Play Toronto Raptors Superfan in the New Film
Hollywood entertainer Kal Penn is getting ready to play Toronto Raptors superfan Nav Bhatia on the big screen. The news originally broke in a restrictive report by Deadline however was subsequently affirmed via online media by the two players.
"Superfan is going Hollywood," Bhatia said on Twitter. 
"Eager to have Kal Penn accept playing me in the new biopic!!"
"I cannot trust all of this. I'm stunned and I'm respected!
Bhatia went to his first Raptors game in 1995 after the group joined the NBA and recently let CTV News Toronto know that he became "addicted". In more than 25 years, Bhatia has never missed a home game.
He is likewise known for giving many Raptors passes to individuals from the Sikh people group including countless youngsters, to observe Vaisakhi, the Sikh new year.
In May, he became one of the main fans to at any point be respected at the Naismith Basketball Hall of Fame. Penn, who is known for his jobs on "House," "Assigned Survivor," and "Harold and Kumar," took to Twitter to say that he is "very invigorated" to carry Bhatia's story to Hollywood.
"Heaps of us are b-ball fans, however, there's just one (Nav Bhatia)," he added.
"His account of determination and solidarity is staggering and I'm really eager to carry his super fan story to the (super?) big screen."
Other than the way that the film is being delivered by Stampede Ventures, not many different subtleties have been delivered openly.
Air Travelers Must Have A Negative Covid-19 Test Before Arrival In Canada
All passengers who are traveling to Canada aged five years and above will need to take negative Covid-19 test results before they can set foot in the country. This ruling will be implemented starting from the 7th of January.
This decision was announced by Transport Minister Marc Garneau on Thursday. The federal government is introducing this rule in an effort to control the rising number of Coronavirus cases within the country over the past few days. Canada ended the year 2020 with around 8400 new Corona cases on the 31st of December.
Additional Restrictions To Curb The Spread Of Corona
Passengers will have to obtain a negative polymerase chain reaction (PCR) Covid-19 test within 72 hours prior to their scheduled time and date of departure. PCR tests are treated as the gold standard for detecting even minute traces of Coronavirus within the body.
The minister has been in constant touch with Canadian airline companies in this regard. He also mentioned that the government had zeroed down on January 7th as the starting date for implementing this rule keeping in mind the concerns of the airline companies. They believe that a week's time will be sufficient for all major airlines traveling to Canada to make the necessary arrangements.
These rules will be enforced in a very strict manner for passengers across the board. People will be permitted to board the plane only after they are able to produce the relevant documentation showing negative Covid-19 results. In case someone fails to get their testing done in spite of the availability of clinics at the place of departure, they will have to reschedule their flights.
14-day Quarantine Still Compulsory
This decision to implement pre-departure corona testing is in addition to the existing rules and regulations to prevent the influx of new cases from outside the country. Already the government has made it mandatory for all airline passengers from outside the country to enter into 14-day quarantine on arrival.
The government is also making additional efforts to boost surveillance of those arriving from abroad during their quarantine period. This is being done to ensure that travelers are strictly abiding by the rules of quarantine. In case anyone violates the rules of the Quarantine Act, they are liable for strict punishment which can include hefty fines of up to 750000 Canadian Dollars or six months in prison.
If someone is traveling to Canada, the passengers will have to inform the federal government officials in advance of their quarantine plans in the country. however, anyone who does not have adequate isolation arrangements will have to enter into mandatory quarantine in federal facilities.
Problems In Implementation?
The National Airlines Council of Canada (NACC) has pointed out that the timeframe of one week is not adequate. The President and CEO of NACC, Mike McNaney has also mentioned that lack of information and guidance to implement the policies in compliance with government regulations will cause a lot of problems both for airlines and passengers.