Police disperse Brampton house party with 200+ reportedly inside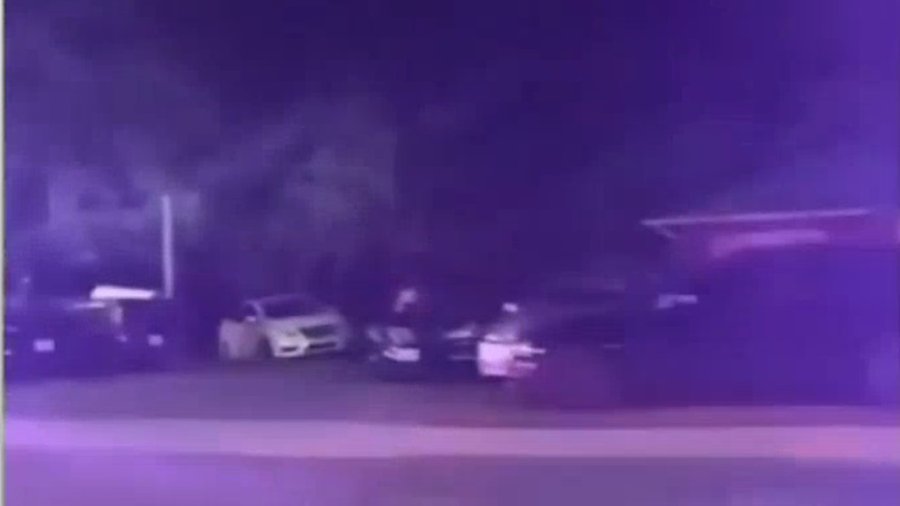 Police and bylaw officers in Brampton, Ont. say they dispersed a house party attended by as many as 200 people on Saturday night, with organizers who tried to keep the gathering off social media and concealed from neighbours.
The organizer also erected barriers above the home's backyard fence so people could not see inside.
Video posted to social media showed numerous vehicles parked on the grass near the property.
Police said it took about an hour, until roughly midnight, to disperse the party and send everyone home.
A spokesperson for Brampton Mayor Patrick Brown said the homeowners have been charged under the Emergency and Civil Protection Act.
This couple reunited after being separated for nine months due to Covid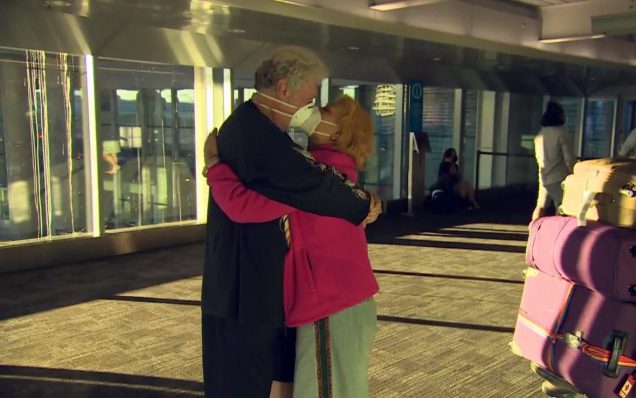 Kiera Norris had travelled to Shijiazhuang, China, and had been unable to return home since then.
When she travelled to January to China, she didn't expect that she would not be able to meet her husband who was in Canada for another nine months. It came as a complete surprise.

Every three weeks, she packed her bags and went to the airport, hoping that even though the flights had come to a grinding halt, she would still perhaps be able to board a flight and head back home. But time and again, she had to face this disappointment of not being able to go back home. She finally reunited with her husband after nine long months. "It was really hard", she said.

The couple has been married for about ten years now. The hardest part for them was to do things alone, as they were so habitual of each other that they'd do everything together. Norris said," You know those couples that enjoy their time apart? We are not like that." This just proves the amount of love that the couple has between them.

The couple has a business in China which is why they have a reason to travel there. Not only that, Norris's family lives in China too. They usually travel together, however, this year, she planned to visit her family two weeks before her husband, and got stranded there because of the pandemic. Norris was able to schedule a flight in on March 19th, but the rescheduled it. They kept doing it, only to her disappointment, and the couple was well aware of the fact that this won't end soon.

Both of them are nature lovers and spending time away from each other was very difficult for them. Kevin Norris said they would Facetime and Skype every day without a delay because they "like to keep that connection strong."

In total, her plea to book a flight was rejected nine times. Finally, after nine months, she was able to board the plane that would get her back home to her husband.
Jagmeet Singh States He Might Be More Of A Grandfather Than An Uncle To His Brother's Baby
Jagmeet Singh's brother has been blessed with a baby girl, to which Jagmeet said that he may be more of a Grandfather to him than an uncle. A new member of the family was welcomed with a lot of warmth. Jagmeet Singh's brother posted a picture of his daughter clicked in the hospital on social media. He went on stating that, "Through the will of the universal energy that connects us all, Satvir and I have welcomed a new force into this world." After a few days, Jagmeet congratulated the couple on twitter for the addition of one more member in the family. He also stated that he is confused about his role in the kid's life. He goes on stating that, "I can't decide if I'm an uncle or a grandpa but you're going to be an awesome poppa bear lil brother." He also stated that the mother is going to raise a very strong and fierce daughter, just like her. He also congratulated the couple on Instagram and clearly seems very enthusiastic about the newest member of the family.

Through their posts and demeanor, it doesn't come as a surprise that both the brothers absolutely love each other and have immense love for their families as well. Gurratan also took a stand for his older brother when he was kicked out of the House of Commons for calling a Minister of Parliament racist. The brothers have had each other's backs through thick and thin and set a perfect example for all the siblings across the nation!
The Governor Of A Tiny American Town Which Is Trapped By BC Sends A Letter To Trudeau For Help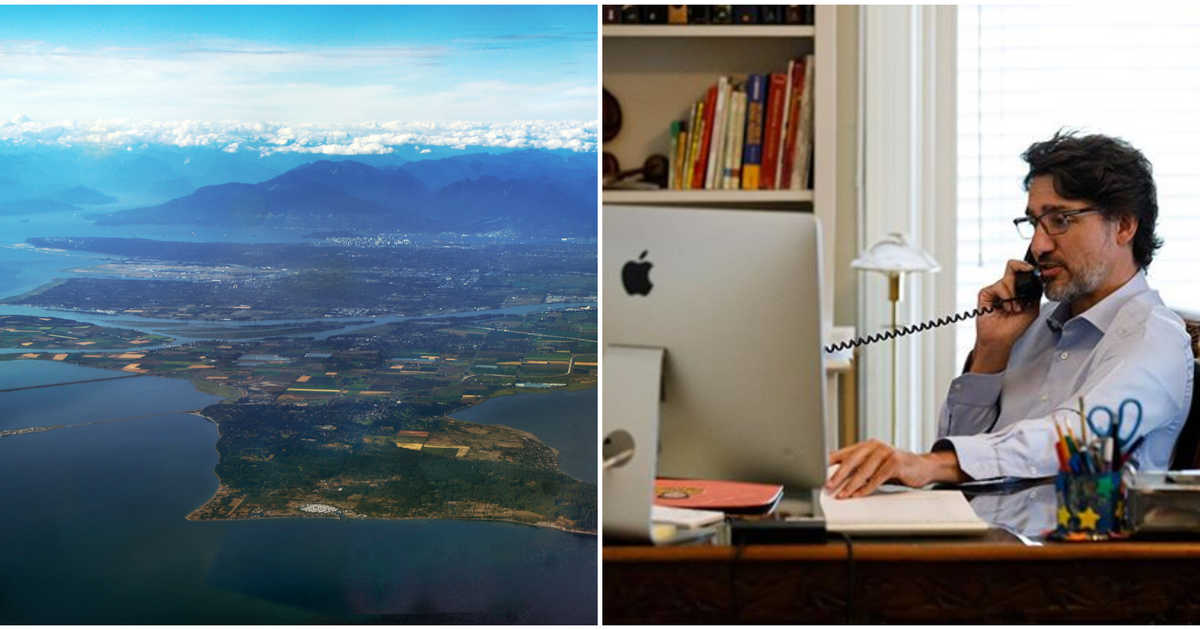 The closure of the borders is adversely affecting Canada and America. Point Roberts, Washington is trapped by B.C which is why it isn't exactly connected to the USA by land. Hence the governor of the state sent a message to Trudeau for help. Robert points are located at the end of the BC peninsula and are not connected to Washington in any particular way but it is a part of the USA since it is below the 49th parallel. Since the border has been shut between the two countries due to corona, almost 1300 people are stuck who can't leave the town.
The governor Jay Inslee sent a letter for help for this issue. He goes on stating that because of the separation from the state and the U.S., services are only taking place in Point Roberts. Hence the citizens usually pass through into Canada or through to Washington to get what they require. He goes on to believe that Trudeau will perhaps help in easing the movement through B.C. Something that could possibly help could be a transit pass which lets USA citizens pass through Canada to go to Alaska. This could possibly happen by displaying the pass at the Peace Arch Border Crossing.

Over the years, we have creatively worked together to solve problems and realize so many opportunities," Inslee states this in his letter.