5 Best Places to Visit in Ontario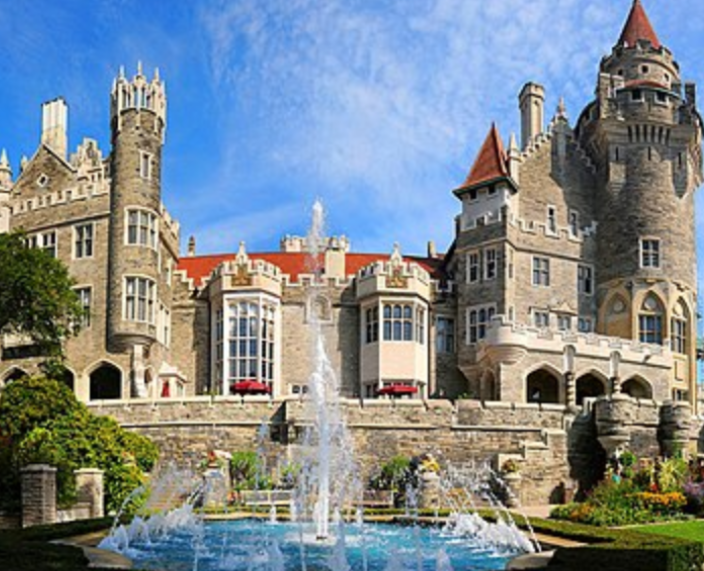 Ontario is a beautiful city in east-central Canada and the capital city of Toronto that offers a limitless avenue for fun, aesthetic beauty, serenity, art and history. It is a popular city in Canada that plays host to thousands of tourists every year with a population of over 13 million people.
Just in case you've decided to visit Ontario at whatever season, either alone, with family or with friends, you might be clueless when it comes to picking the best places, but guess what? Here is a collection of 5 best places to visit in Ontario. So, get your tickets ready and let's explore.
Niagara Falls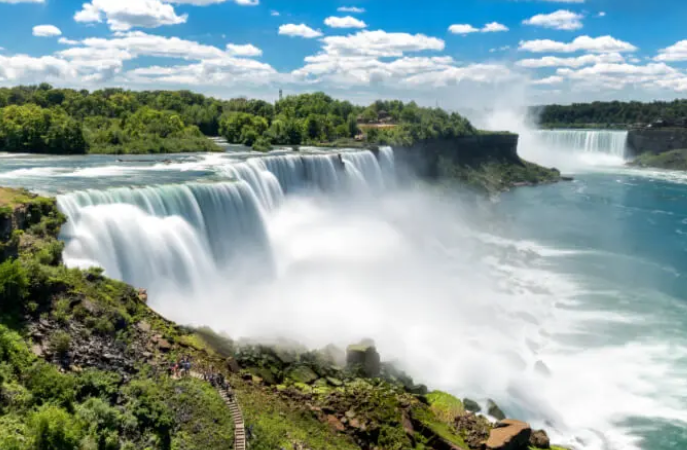 I still can't find the proper adjective that qualifies the beauty of this place. Breathtaking doesn't do justice to its views at all. This heavenly place is internationally recognized and visited by thousands of tourists each year. It is located in the city of Niagara Falls which makes it easy to locate. You can go there by walking down the tourist trip to Niagara. Also in Niagara Falls are many fascinating places to visit such as the Skylon Tower, Queen Victoria Park and Niagara park Botanical Gardens amongst others.
Art Gallery of Ontario
Art adds color to life. Art knows no bounds. It ministers to our souls in a way only it can. What better place to get a feel of this than in the art gallery of Ontario. It holds Canada's largest collection of African and oceanic arts that are displayed in a museum. It is also home to an impressive collection of contemporary paintings and sculpture from North America and Europe. So, whenever you're visiting Ontario, you should visit this place too.
Casa Loma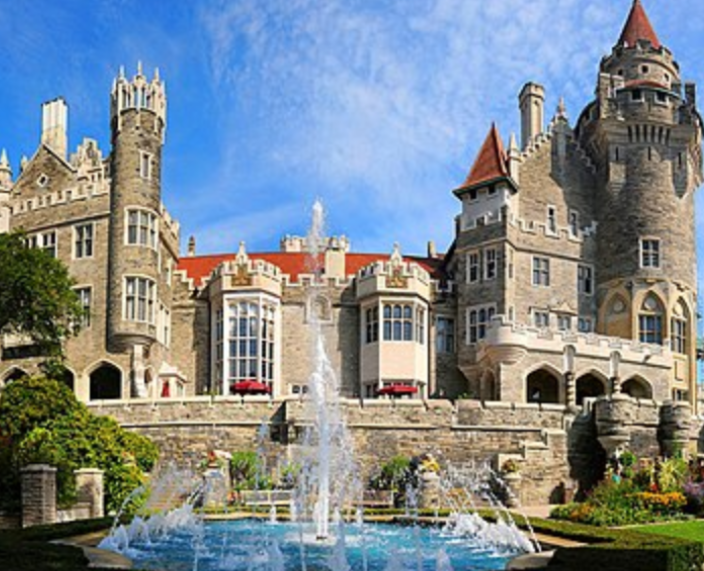 Searching for a bit of history? Then pay a visit to the only North American full-sized castle that dates back to the Edwardian era. Located in Toronto, this well-adorned five acres of landed property is home to the dark historical stories of Toronto. To ease your mind, Casa Loma is softly surrounded by beautiful fountains, sculptures, flowers and a wooded hillside. It's tastefully furnished rooms have secret passageways. The grounds and stables are secretly connected to it via a tunnel that is located 18ft below Austin terrace. So, if like me, you're aching for some adventure while starting at history, then this is for you.
Bluewater/Bayfield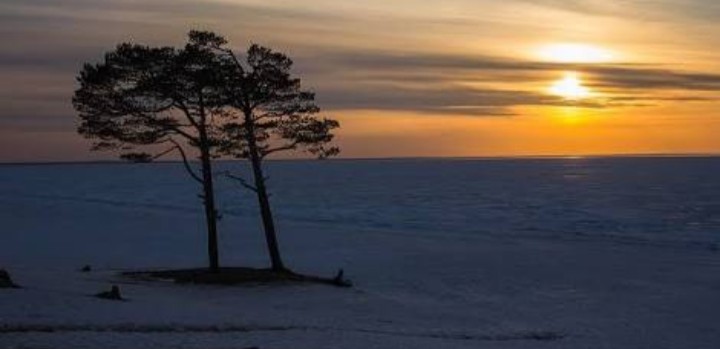 Once in a while, everyone wants to get away from the life and buzz of the city. We all want some quiet time to relax, rewind, rethink and enjoy some peace and serenity- so why not make blue water your choice. It has 6 naturally maintained beaches, art galleries and other nice places to visit just in case you want some company.
Toronto
If you're in Ontario and you haven't been to Toronto, then you're missing out on a lot. Asides being the capital city of Ontario where over 140 languages are spoken, it is home to some of the world's finest restaurants, art festivals, water bodies and a host of many incredible places such as the CN tower, the Royal Ontario Museum, St. Lawrence market and even the Art Gallery of Ontario. No matter the season, Toronto is a wonderful city to visit either with friends or with family.
11 Fun Trips To Experience Which Are Less Than 3 Hours Away From Ottawa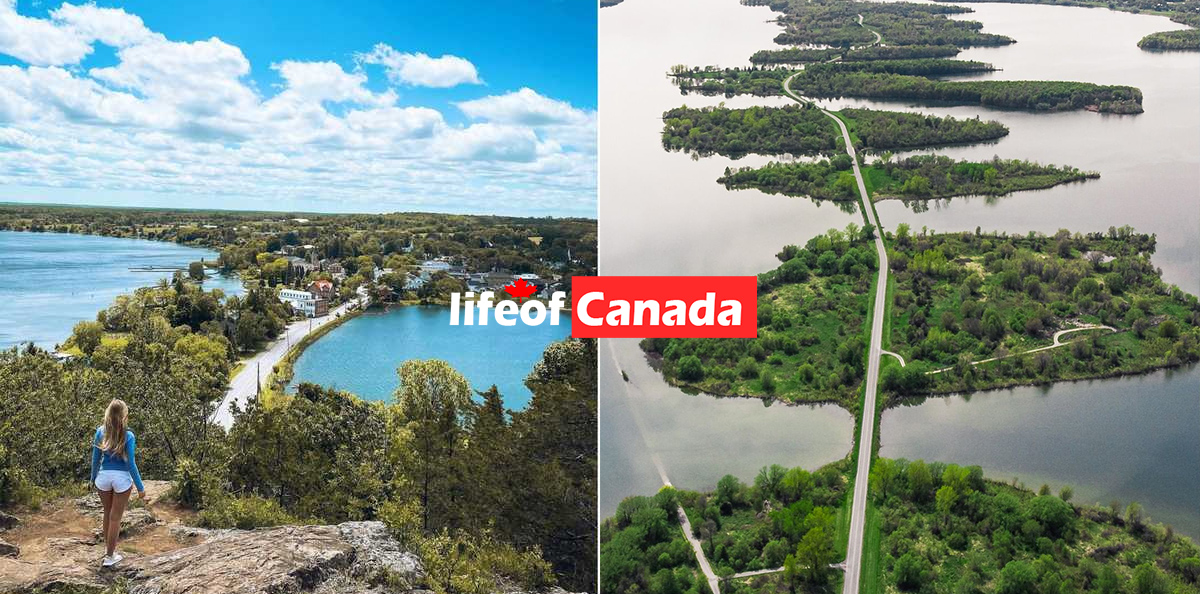 Canada's capital may be all fun and games, but it's never a bad idea to pack one's bags and escape the hustle-bustle of the city. Hence, if you're looking for something on similar lines, then this is the article for you. All these places are less than three hours away from the city, hence saving you the problem of travelling far and wide in search of solace.
1) Merrickville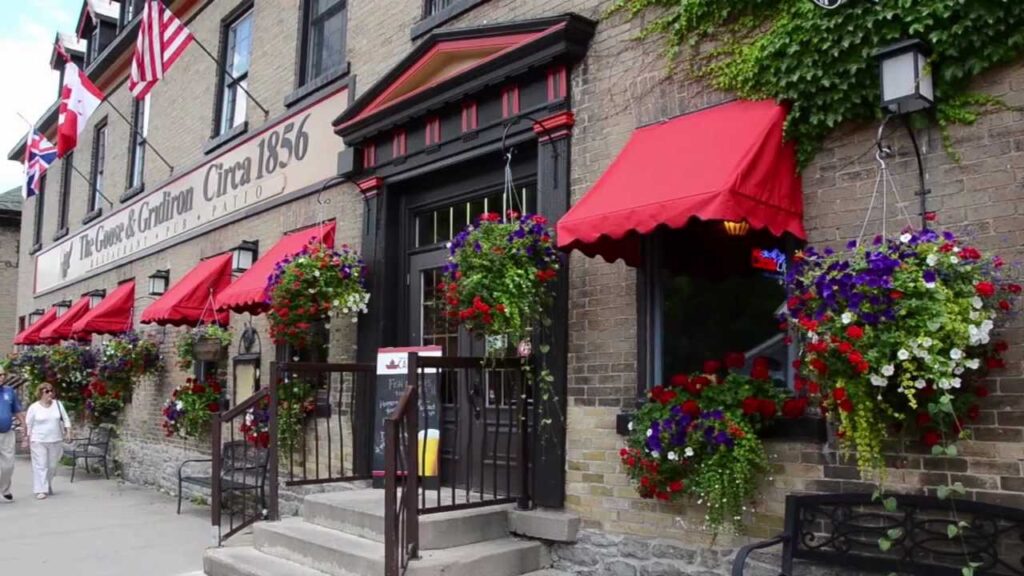 This is the place to be at for all the shopaholics, and the crystal lovers can head to Wick Witch for some hunt. This place has a ton of pretty places to shop from.
Price: Free
Address: Merrickville, ON
2) Omega Park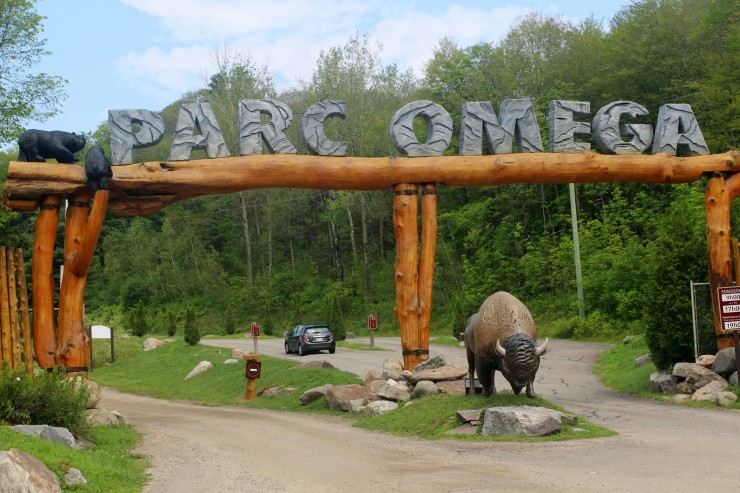 Taking a car tour of the park will also help you befriend some furry little animals.
Price: $33.05
Address: 399 QC-323, Montebello, QC
3) Dark Sky Viewing Area in Erinsville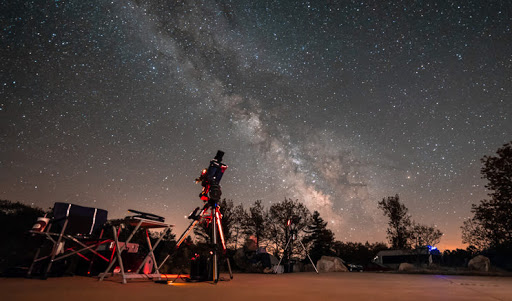 Gaze at the beauty of the sky during the night at the most southerly part in Ontario. It's definitely worth a visit for all the stargazers.
Price: Free
Address: 7980 Lennox and Addington County Rd. 41, Erinsville, ON
4) Almonte River park

Wandering around the Almonte river park will help you come cross gorgeous cute little shops that can aid your bug for shopping too.
Price: Free
Address: 14 Bridge St., Almonte, ON
5) Foley Mountain, Westport.
Price: $7 day pass
Address: Foley Mountain Ln., Westport, ON

One can always enjoy the breathtakingly beautiful view of the Rideau waterway some distance away from the attraction point in Foley Mountain Conservation Area.
6) Perth, Ontario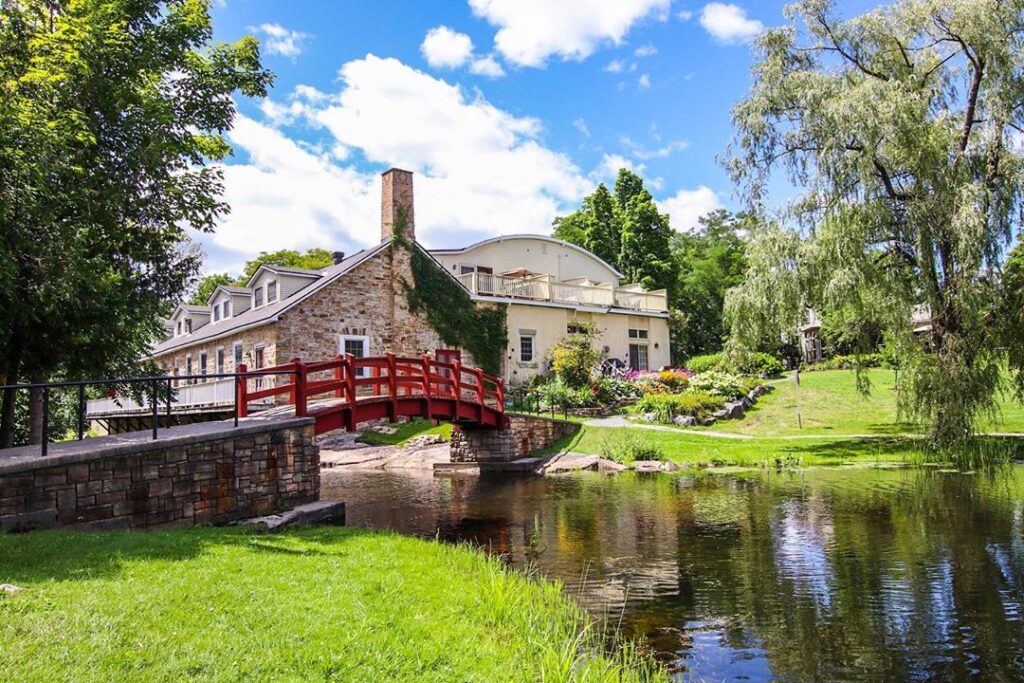 This town has an extremely European appeal to it and is very charming for all visitors. It makes you feel like you're spending your day in Europe.
Price: Free
Address: Perth, ON
7) South Stormont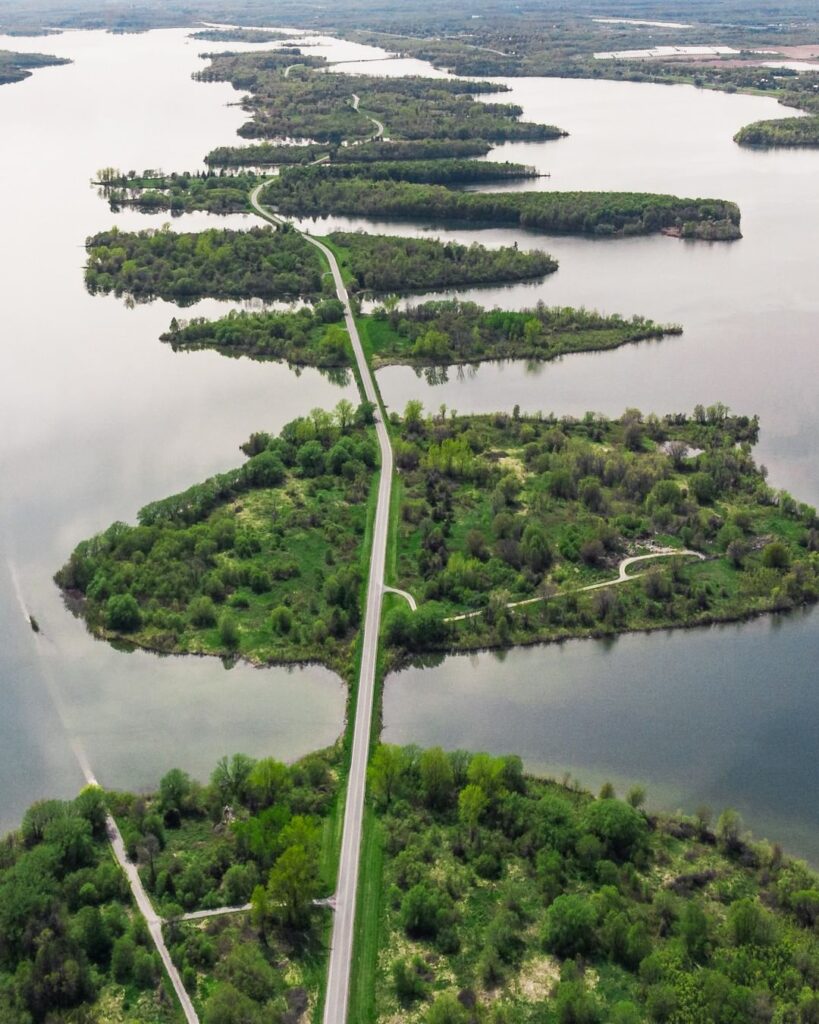 One can always pack their bags and travel to this beautiful drive crossing 11 islands. At the time, this particular spot is open for drive-through access with some spots open during the day as well.
Price: Free to drive
Address: South Stormont, ON
8) Bon Echo Provincial Park

Situated in Cloyne, one can always hike to some beautiful points, hire a canoe to see native pictographs, visit beaches, and various other things in this astonishing park.
Price: $2 walk-in fee
Address: 16151 Hwy. 41, Cloyne, ON
9) Prince Edward County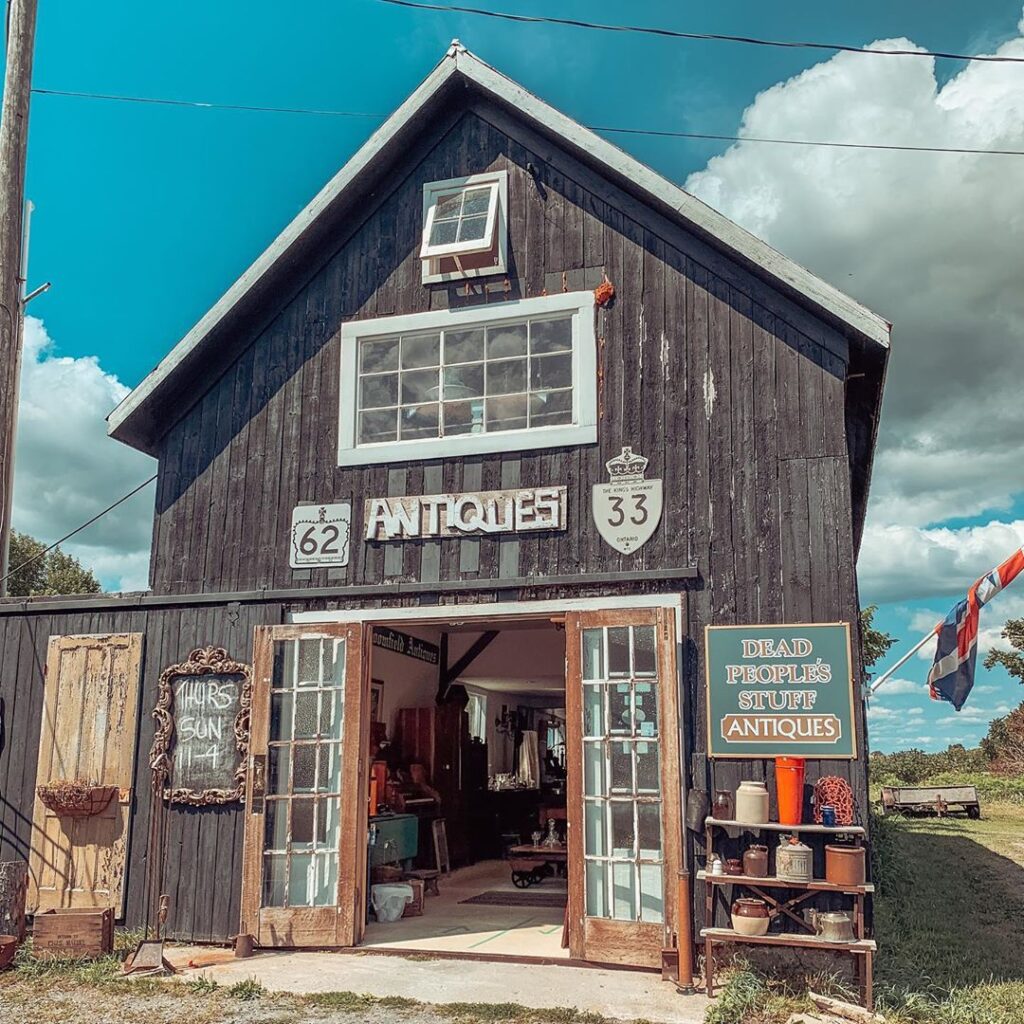 This place is very famous for wineries and beautiful little shops doting it along the way. One main attraction here is Dead People's Antiques which is definitely worth visiting.
Price: Free
Address: Prince Edward County, ON
10) Brockville, Ontario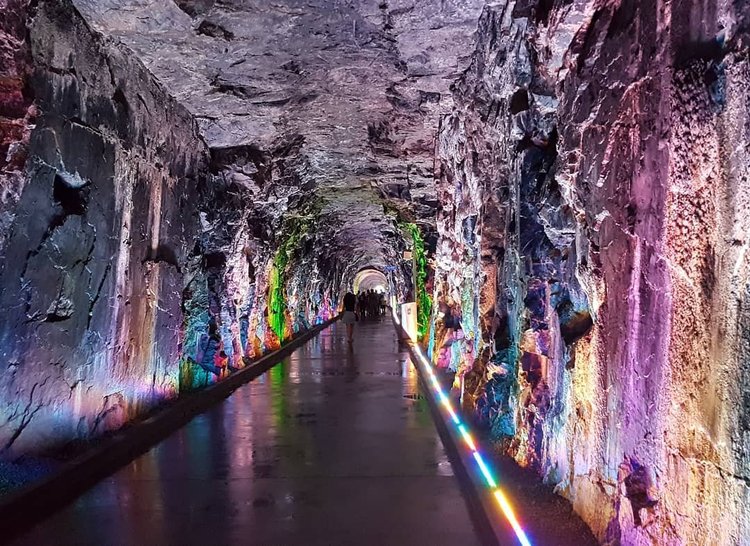 The famous tunnel named Brockville railway tunnel has a light and sound show in 2020 which should not be missed.
Price: Free, donations accepted
Address:  1 Block House Island Rd., Brockville, ON
11) Vankleek Hill, Ontario

One can definitely get lost in the 7-acre corn maze, and the best part of it is that there are hidden mailboxes in the corn maze.
Price: $15 per person or $25 for two people
When: Saturdays & Sundays from 10 a.m. to 5 p.m.
Address: 63 Main St. W., Vankleek Hill, ON
Nude Beach of Vancouver Has An Exposure Of COVID-19 Notice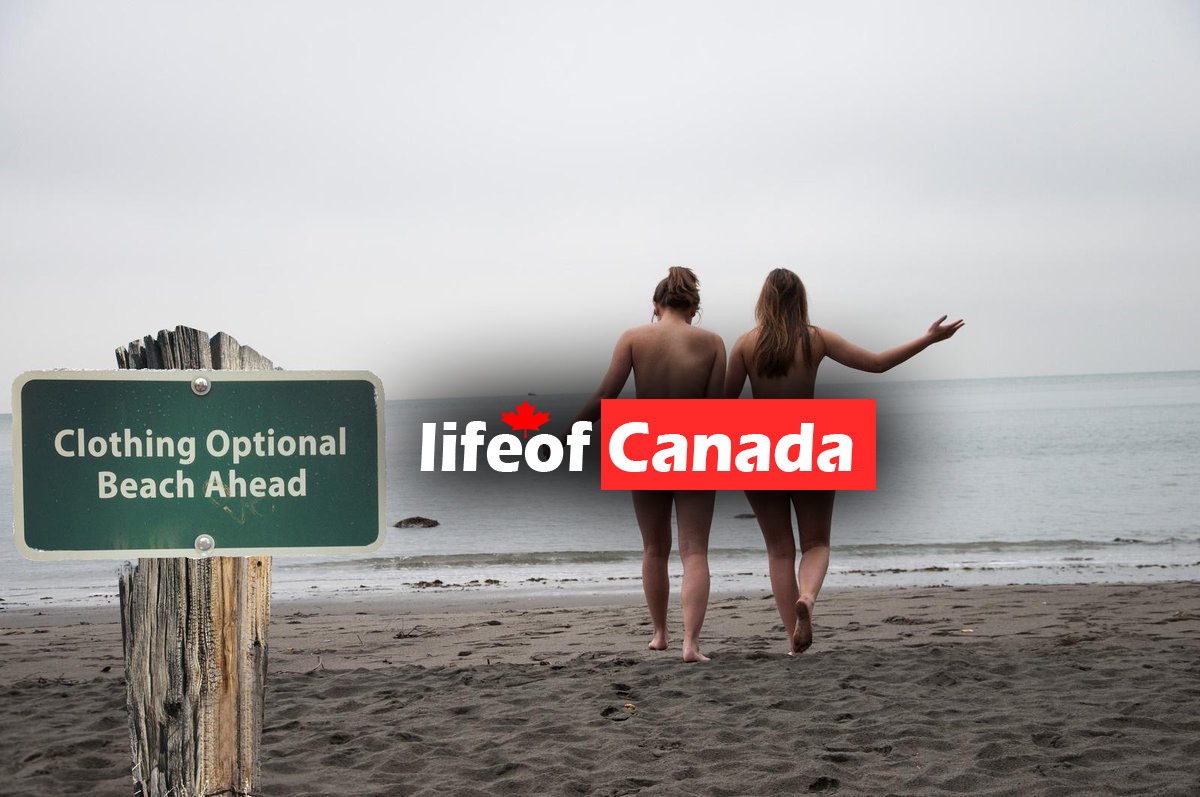 Wreck beach may be a hotspot when it comes to basking in the sun, but right now has unfortunately come under the radar of potential Covid19 exposure and is not recommended to visit. According to Vancouver Coastal Health, the nudist-friendly beach has had an exposure recently and also suggested for all the people who have visited it recently to have a close check on how their health is. B.C is also in the middle of a COVID spike, with the patients constituting the curve belonging from the age group of 20-29. This moment requires a lot of monitoring of one's own health so that others are not in danger as well.

Vancouver has been recently seeing a lot of cases like these where the party goers aren't really quarantined, however, if Canada somehow strengthens its laws by posing heavier fines, then it is only fair that the curve will eventually get flattened again.
5 Best Indian Restaurants On Gerrard Street, Toronto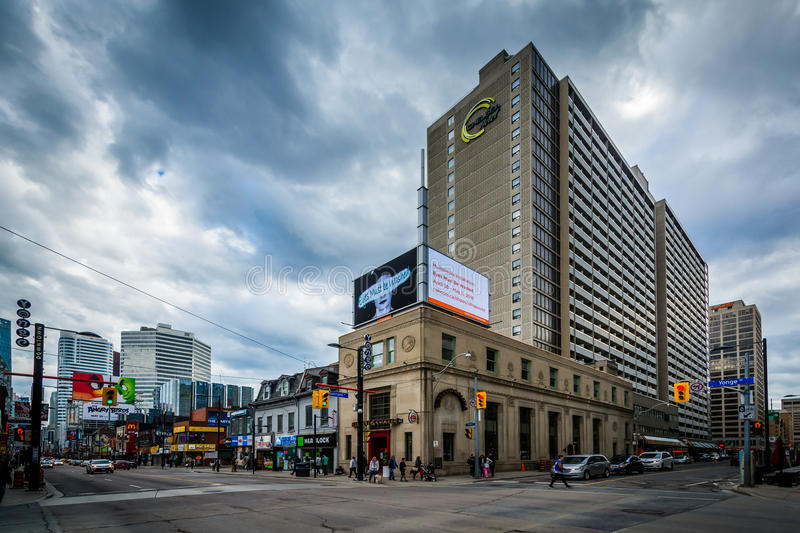 Toronto is a beautiful city packed with infinite food options from diverse cuisines. One of the prominent cuisines it offers is South Asian (Indian/Pakistani) Cuisine. You can find too many Indian/Pakistani places all over the city, but do you know which ones are actually authentic? Well! The one simple answer is "Gerrard Street".
Don't worry if you are new to the name and don't know which restaurants to try on Gerrard. The following are 5 must-try restaurants on Gerrard Street.
Moti Mahal Restaurant

– This restaurant offers a wide variety of Indian foods and won't even hurt your pocket. After trying Chole Bhature in different restaurants, I have come to the conclusion that Moti Mahar in Gerrard street has the yummiest Chole Bhature. I have also consulted other foodies and they agree. The chole taste almost tastes like the ones we use to get on "Thelas" in India. This restaurant also offers the tastiest vegetarian and nonvegetarian curries.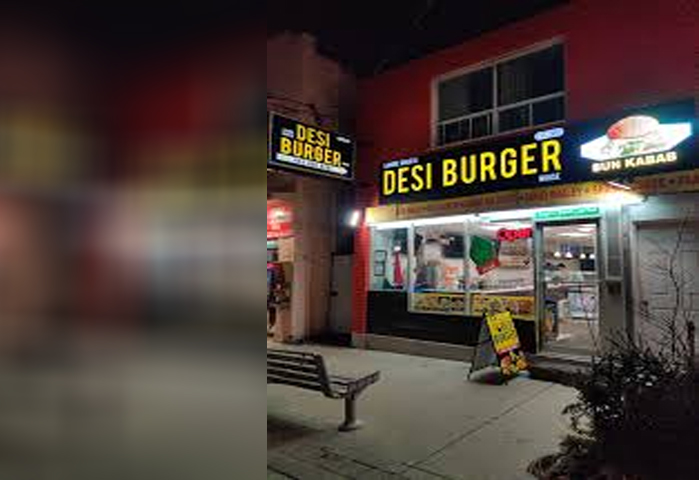 Desi Burger

– This is one of those restaurants where you will always find a queue of people waiting to order. You will love the desi style burger from

"Desi Burger".

There are 2 neighboring restaurants with the almost same name and they both offer these amazing burgers along with various other food items. They both offer different kinds of burgers including vegetarian and non-vegetarian options. We also get the one and only "ALOO TIKKI BURGER" there. Well, I like them both, hence, would day try both and choose your favorite.
Bombay Chowpatty

– Indian Street Food appeared extinct to me before I visited "Bombay Chowpatty" in Gerrard Street. The beautiful blend of flavors reminded me of the same street, Vada Pao, we get in Mumbai. Not just Vada Pao, their entire street food section is amazing. I will also add one of the best "Chat Papdi" to their compliments list.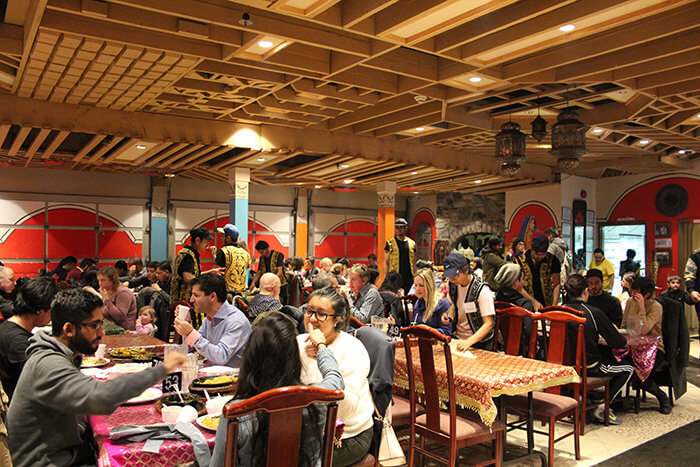 Lahore Tikka House

– You will find this place full almost all the time. Biriani, being one of the famous delicacies of desi cuisine, deserves to be treated with utter respect. And, let me tell you

"Lahore Tikka House"

has done tremendously in this case. One of the best chicken Biryani you can find in Toronto. As it is obvious in their name, they also serve the most amazing Tikkas in Toronto. And, And, And, if you are lucky enough you will enjoy food with the amazing music playlist they play.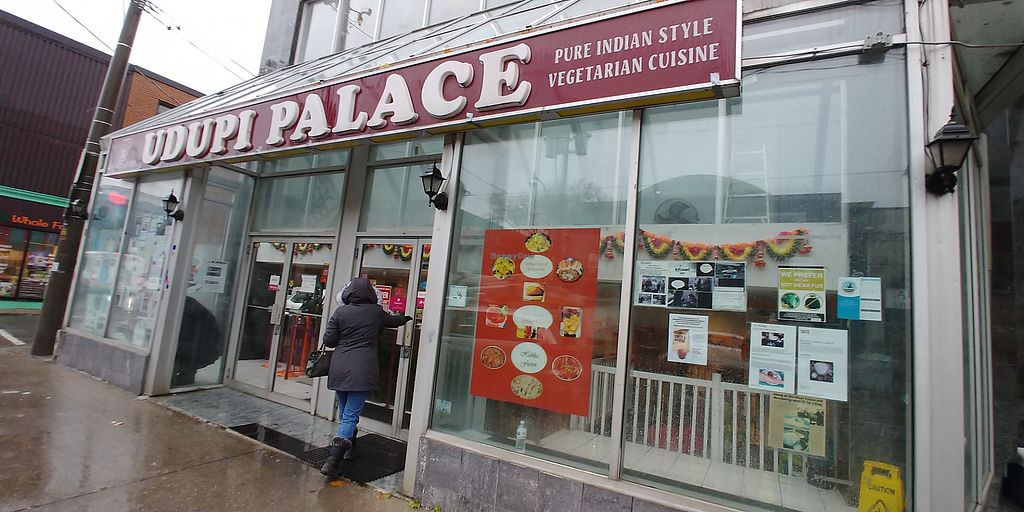 Udupi Palace

– This place is 100% vegetarian and offers an amazing menu for your South-Indian food cravings. You have a plethora of options to choose from their Dosa list and you won't be disappointed. I always make sure I go and have their "Chai".